News analysis: Takeaways from day two of ACI-CRN conference
News analysis: Takeaways from day two of ACI-CRN conference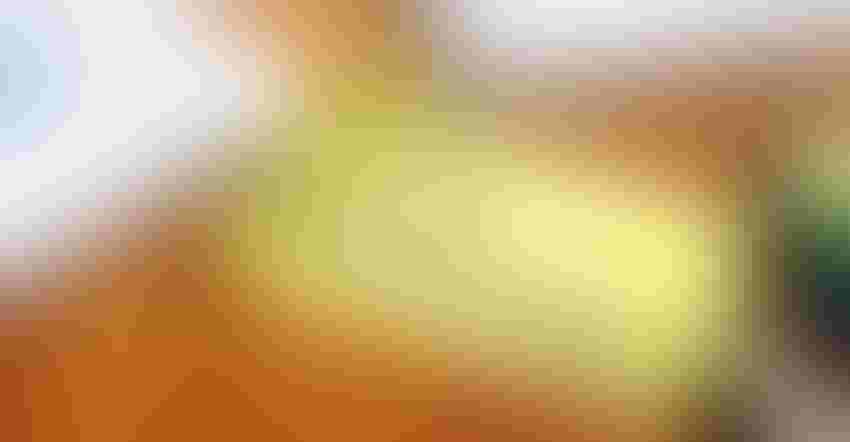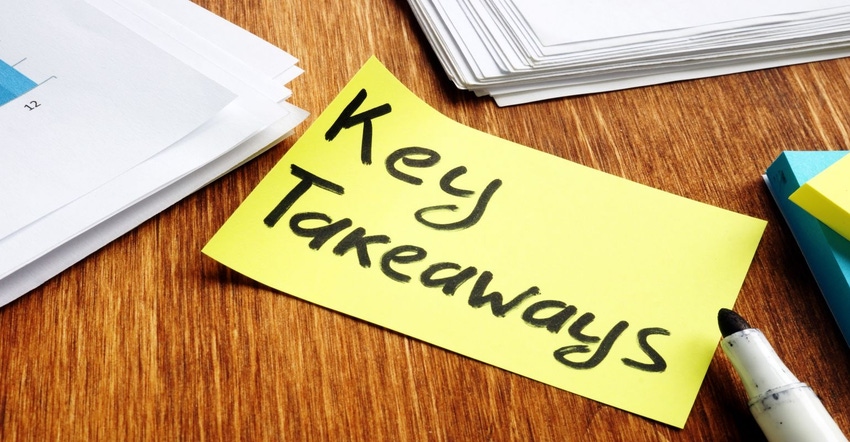 This is my roundup of day 2 of the 10th Annual Legal, Regulatory & Compliance Forum on Dietary Supplements co-hosted by the American Conference Institute (ACI) and the Council for Responsible Nutrition (CRN).
Last Thursday's event in New York, which I attended virtually, was packed with a diverse lineup of topics ranging from state activities impacting dietary supplements and Federal Trade Commission priorities to class action and Prop 65 litigation.
Here are four of my takeaways from day two of the ACI-CRN conference:
1. Industry faces growing threats in states across the U.S. that would restrict access to dietary supplements. I caught the tail end of a panel that analyzed this issue. Cassie Folk of the public advocacy firm Cassie Folk & Associates acknowledged the bills aren't going away, and she signaled a key question today is how to make them feasible for the industry. As evidenced in states like California, Rhode Island and New York, killing them altogether—and swiftly—is becoming increasingly challenging.
Carlos Lopez, vice president and general counsel of The Vitamin Shoppe, who joined the panel, isn't opposed to the idea of protecting minors. "I think it's the premise that these products are pernicious and somewhat harmful," he said, adding the bills cast the sector in a "bad light." And based on his comments, the retailer opposes locking up dietary supplement products or placing them in a cage.
A bill introduced in Rhode Island was arguably considered the most draconian measure this year to restrict access to supplements. As we reported, SB 2613 was later amended and passed the Senate in June, but the Rhode Island General Assembly adjourned before the bill was voted on in the House, killing the bill for now. A similar bill (AB 1341) passed in the California State Assembly would restrict the sale of weight loss products to minors without a prescription. It remains alive and recently passed through two committees in the state Senate.
As noted during the ACI-CRN conference by Cozen O'Connor attorney Meghan Stoppel, the bills—if and once passed into law—would delegate authority to state health departments to promulgate regulations. That raises a question: Could rulemaking result in a tortuously long—or never-ending—process of determining which dietary supplement products are subject to limitations as additional products are introduced to the market?
2. Federal Trade Commission Chair Lina Khan and her fellow commissioners are focused on technology issues and online platforms, according to Serena Viswanathan, associate director for advertising practices at the FTC. Among the agency's priorities are online harms or deception. She referenced "dark patterns," the subject of a virtual workshop last year. FTC described dark patterns as "a range of potentially manipulative user interface designs used on websites and mobile apps," such as sneaking additional items into a consumer's shopping cart.
During her talk with CRN Senior Vice President and General Counsel Megan Olsen, Viswanathan also cited a focus on such transgressions as manipulation of online reviews and actions that prevent consumers from canceling their subscription. She mentioned her agency wants to produce the "biggest impact" and may target the likes of large advertisers and market movers.
Viswanathan made it clear FTC remains concerned about conduct and practices that disproportionally impact certain demographics, such as children and the elderly. As it relates to privacy and technology, she said her agency is interested in how online claims may target specific consumers, which perhaps increases the harm they suffer.

She was asked about FTC's enforcement procedures in the wake of a 2021 Supreme Court decision, which stripped the agency of its ability to obtain monetary damages under section 13(b) of the Federal Trade Commission Act. Viswanathan noted a number of statutes and rules still enable the agency to get monetary relief in federal court. In cases where FTC cannot get monetary relief, it may partner up with state attorneys general who have that right, as well as an interest in the case, the FTC official suggested.
Can a firm that runs afoul of FTC expect a warning letter first? Not necessarily. Viswanathan acknowledged warning letters enable FTC to effectively use its limited resources to swiftly remove claims from the market. That seems to have been what occurred after FTC began issuing Covid-19 warning letters in 2020, when an official described the scope of the fraud as "unprecedented." However, Viswanathan made it clear her agency isn't afraid to issue civil investigative demands. Unsurprisingly, she also highlighted the need for advertisers to possess competent and reliable scientific evidence.
3. Another panel offered some insights into the thinking of a U.S. Department of Justice official in the Consumer Protection Branch. For a session, "Developing Strategies for Making Scientifically Substantiated Product Claims Without Running Afoul of the Regulators," DOJ trial attorney Alistair Anagnostou Reader joined Raqiyyah Pippins, a partner with Arnold & Porter Kaye Scholer LLP, and Taneesha Rogers, director of regulatory affairs with XYMOGEN.
Reader highlighted factors he considers in reviewing claims. He cited, for example, an analysis of the egregiousness of the claims—are they a tad misleading or really false?—the level of substantiation to support them and evidence of deception beyond representations to consumers. Reader also suggested his office may examine whether someone has received a warning letter since that provides insight into regulators' perspective, and DOJ takes notice if consumers have suffered injury. Concealing the injuries, he said, is not the solution. Reader mentioned companies can be prosecuted for failing to disclose serious adverse events to FDA. If the target of a DOJ investigation satisfies all the criteria Reader described in his talk, he said that person will "need a really good lawyer."
Reader further noted DOJ's authorities—when prosecuting a dietary supplement firm—are not limited to the Federal, Food, Drug & Cosmetic Act (FDCA). For instance, an individual may be charged with conspiracy to defraud the United States by impeding FDA. He also mentioned charges of mail and wire fraud.
Reader said the responsible industry plays a role in shining a light on bad actors. And he suggested a firm's ability to stay off regulators' radar is not only tied to its own behavior but that of its partners and suppliers as well, such as the ingredient suppliers a brand relies on.
4. A few other sessions I attended highlighted an unfortunate reality for companies in the dietary supplement space: They continue to face plenty of exposure to litigation, including class action and Prop 65 lawsuits.
Plaintiffs' lawyers are becoming more knowledgeable about the nuances of FDA technical regulations, I heard, and they may be adept at framing claims in a way to avoid defenses like preemption that could result in the early dismissal of a case.
Among the free advice given, lawyers defending a lawsuit should track the broader cases brought by a plaintiff's law firm because that may provide insight into strategies for resolving a particular case. Also, where the case is filed matters! In a session on class action litigation and Prop 65 activity, Jasmine Wetherell, counsel with the law firm Perkins Coie, described the Northern District of California as an "awful place" to get sued with no opportunity to negotiate a private settlement, greater publicity and higher expenses.
I also learned for the first time about a recent jury verdict with potentially large implications for the dietary supplement sector. As noted in this blog by the law firm Covington & Burling LLP, a jury recently awarded $1.49 million in actual damages to a class in a case against Premier Nutrition Corp. The lawsuit involved Joint Juice's beverages, which contain glucosamine and chondroitin and promised to improve joint health and relieve pain. The damages award certainly isn't mind-blowing, but this is: Plaintiffs have moved for around $140 million in statutory damages, according to Covington & Burling. This figure also was highlighted during the ACI-CRN conference.
For me personally, this lawsuit—and eye-popping request for statutory damages—underscores the value in attending events like the ACI-CRN conference. It's a forum to learn about the latest and most impactful developments affecting industry, while hopefully stepping away from the computer screen and hobnobbing with peers in the flesh.
Subscribe and receive the latest insights on the health and nutrition industry.
Join 37,000+ members. Yes, it's completely free.
You May Also Like
---