New York Manufacturer Ordered to Stop Making Dietary Supplements
New York Manufacturer Ordered to Stop Making Dietary Supplements
A federal court has ordered a dietary supplement manufacturer to stop making and distributing its products until it comes into compliance with FDA regulations and other requirements in a consent decree. The case highlights the consequences of repeated non-compliance with FDA regulations adopted a decade ago for the dietary supplement industry: cGMPs.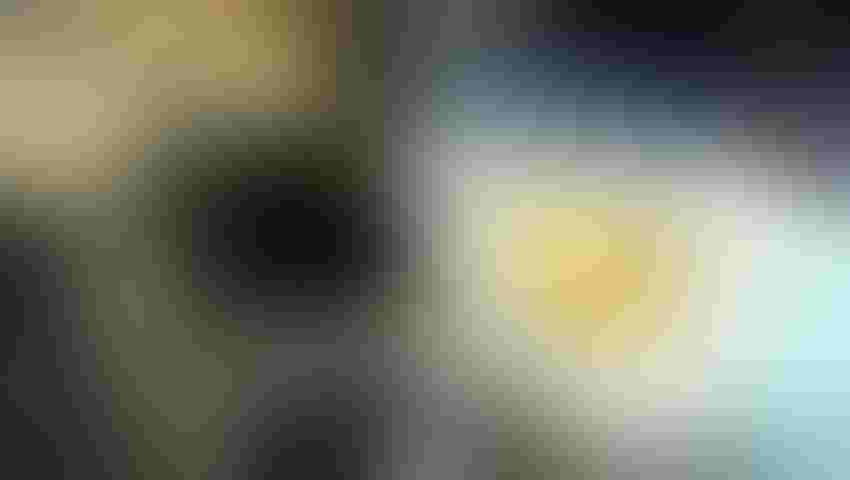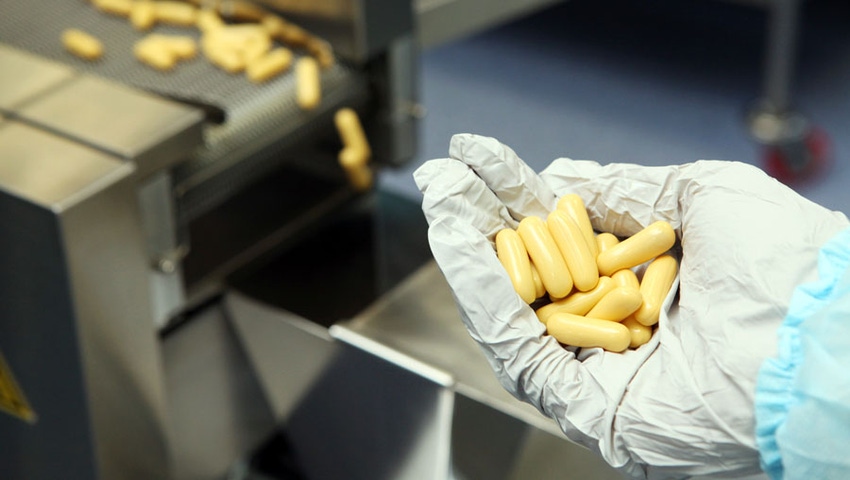 A federal court has ordered a dietary supplement manufacturer to stop making and distributing its products until it comes into compliance with FDA regulations and other requirements in a consent decree.
Ronkonkoma, New York-based Riddhi USA Inc. and its owner, Mohd M. Alam, sold adulterated and misbranded dietary supplements, according to an FDA news release.
In October, the U.S. Department of Justice filed a lawsuit against the defendants for violating the Federal Food, Drug, and Cosmetic Act (FDCA) because their products were allegedly prepared, packed or held in violation of FDA's cGMPs (current good manufacturing practices). FDA previously sent a warning letter to Alam over cGMP violations and other problems.
"Dietary supplement companies put the public's health at risk when they repeatedly fail to follow good manufacturing practice regulations and omit required information about the product in their labeling," said Melinda Plaisier, FDA associate commissioner for regulatory affairs, in a statement. "The FDA will continue to take action to protect the American public when companies violate the law."
FDA alleged the manufacturer failed to establish product specifications for the identity, purity, strength and composition of the finished dietary supplements, lacked quality control procedures, and had inadequate master manufacturing and batch production records. Riddhi USA also lacked procedures to investigate product complaints, and labeling on products neglected to declare allergens, dietary ingredients and the manufacturer's place of business, FDA reported.
"It's well beyond the time for anybody to expect FDA to have any patience with this kind of fundamental failure to implement any kind of serious GMP program," said Marc Ullman, a New York lawyer who advises dietary supplement companies on FDA regulations.
FDA adopted the cGMPs in 2007, and small manufacturers have been required to comply with them since June 2010. Many of the infractions above are among the most common cGMP violations cited by FDA investigators, who inspect the facilities of dietary supplement manufacturers.
"The lesson here is if you want to stay in business, and you get a 483 [FDA inspection report]; you really need to get counsel and competent consultants, and work on putting in a serious response," noted Ullman, of counsel to Rivkin Radler LLP, in a phone interview.
In its complaint, the Department of Justice alleged many of the cGMP violations observed during a January 2017 inspection of Riddhi USA's facility resembled infractions during an inspection a year earlier. That FDA previously sent a warning letter to the company in 2016 over alleged cGMP violations—including failure to establish product specifications—suggests the manufacturer failed to adequately address the government's concerns.
Manufacturer's Lawyer Responds to FDA Allegations
Peter Brill is a lawyer in Hempstead, New York who represented Alam in negotiating the consent decree with the Department of Justice. He said Alam has worked in the supplement industry for about 30 years, with experience internationally and at major companies in the United States.
Brill described Alam as "a very well respected member of the supplement community," and he said his client purchased the assets of a supplement company on Long Island, New York in late 2015.
The lawyer suggested the company whose assets Alam acquired was out of compliance with FDA regulations and failed to advise FDA it was going out of business.
"Mr. Alam took all the product and raw materials that had been left by the previous owner [and] he sequestered them in a separate part of the warehouse," said Brill, who could not immediately recall the previous owner's or company name.
When FDA showed up for an inspection in late December 2015, Alam explained that he was working to bring the acquired assets into cGMP compliance, Brill said.
Asked to comment on FDA's observations during the inspection in early 2017, Brill suggested his client didn't believe certain requirements imposed by FDA are "scientifically possible," such as determining components of a dietary supplement after completing the manufacturing process.
"He essentially believes that the compliance programs that have been put in place by other companies are giving lip service to that portion of the requirement," Brill said, "and he thinks that FDA doesn't really fully understand the scientific process because once some of these supplements are made, there's no way to break them down to their component parts at the end of the process to verify them."
"You can certainly verify the formulas," Brill continued. "You can verify the manufacturing process itself, but to try to reverse engineer the supplement to figure out the component parts, he doesn't believe is scientifically possible."
What about the other cGMP observations reported by FDA?
Alam used "the same process and specifications … that he designed for previous companies he worked for, and all of those companies were in compliance," Brill said. "He literally just re-tweaked the software that other companies use."
He said Alam sent a letter to FDA in response to its 2017 inspection, with several attempts to deliver it, but ultimately the agency never received it.
Concluded Brill: "I think there was a failure to properly communicate between the parties and ultimately, he [Alam] didn't have counsel at the time."
The lawyer said his client was exporting about 95 percent of its products, with them destined for such places as China and Russia.
"FDA's position is that anything that travels from a manufacturer to a broker within the United States falls under its jurisdiction because it travels in interstate commerce, even if the end users are all international," Brill said. "The question is, do you fight over what the definition of interstate commerce is or do you try to actually have a business that you can make … [a] going concern."
He added, "We chose to work with them [FDA] rather than against them."
Terms of Consent Decree
That led to the consent decree of permanent injunction, which was entered on Wednesday, March 28, by U.S. District Judge Leonard D. Wexler.
Alam and his company are barred from manufacturing supplements and conducting several other related activities until they obtain permission from FDA to do so. The manufacturer's ability to resume operations is contingent on it taking several measures described in the consent decree, and FDA verifying Riddhi USA is compliant with the cGMPs.
For instance, Riddhi USA must hire an expert at its own expense to verify its compliance with cGMPs. The expert must be independent, with no financial or personal ties to the defendants, and according to the consent decree, he or she must conduct "a comprehensive inspection of the facility and the methods, processes, and controls that defendants use to manufacture, prepare, process, pack, label, hold and distribute dietary supplements to determine whether defendants" have complied with the consent decree, the FDCA and its implementing regulations.
Among other requirements, the expert must certify in writing to FDA that the manufacturer has corrected all cGMP violations, developed product specifications for finished dietary supplements, and established and followed written procedures for both quality control operations and requirements to review and investigate a product complaint.
Riddhi USA's resumption of operations also is conditional on the following:
Recalling and destroying, under FDA's supervision, dietary supplements manufactured, held and/or distributed between Dec. 22, 2015 and March 28, 2018;


An FDA inspection of Riddhi USA's manufacturing facility to determine compliance with the consent decree, FDCA and its implementing regulations;


Defendants' payment of the costs of FDA inspections, investigations and related work; and


A notification by FDA in writing that the defendants appear to have met various requirements outlined in the consent decree.
Even after the defendants comply with various requirements in the consent decree and receive the above notification from FDA, they must retain an independent auditor who will conduct inspections of Riddhi USA's manufacturing facility at least once every six months for five years. The auditor must develop a written report regarding the defendants' compliance with the cGMPs and any deviations; the auditor also must "assess the adequacy of corrective actions taken by defendants to correct all previous audit report observations," the consent decree stated.
The audit reports must be submitted to both FDA and the defendants.
At its height, Riddhi USA was generating about $300,000 in annual revenues, Brill suggested.
"We believe that the FDA has a certain level of responsibility to make sure [a] small business did not go out of business based upon this, and so we're hoping that we've established a rapport with FDA where they will help him [Alam] remain in business," he said.
FDA, he added, has expressed the same hope as well.
But, getting the green light from FDA to resume operations won't be a shoo-in. That's evident from a review of the terms of the injunction.
"Any company that's interested in remaining in business doesn't want to let the situation get to this point," observed Ullman, "because the terms of these injunctions are in fact quite onerous."
The lawyer described the requirement that FDA sign off on cGMP compliance as "an incredibly difficult proposition."
Subscribe and receive the latest insights on the healthy food and beverage industry.
Join 47,000+ members. Yes, it's completely free.
You May Also Like
---