New York edges closer to restricting sale of diet supplements
New York edges closer to restricting sale of diet supplements
A bill in the New York state Legislature reflects lawmakers' concerns about the availability of weight loss supplements to minors.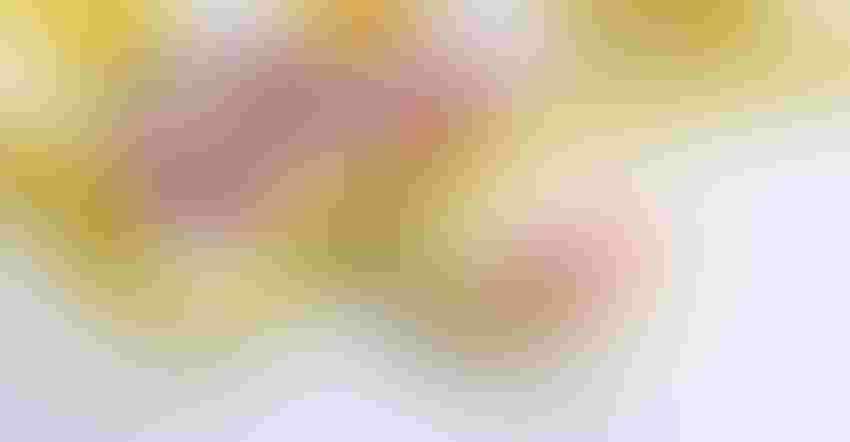 The New York state Senate on Monday passed a bill that would restrict the sale of weight loss supplements to minors.
The bill now heads to the state assembly, where lawmakers have only a few days to vote on it before the legislature adjourns. The bill passed the New York state Senate by an unofficial vote of 58 to 5, according to the legislative body's Twitter feed.
Senate Bill S16 prohibits the sale of an over-the-counter (OTC) diet pill or supplement for weight loss or muscle building to minors unless a health care provider prescribes or authorizes such pills or supplements.
The bill's prohibition on the sale of weight loss supplements to minors carves out an exception for "protein powders, protein drinks and foods marketed as containing protein." The exception doesn't apply if the protein powder, drink or food contains another ingredient that would be considered a supplement for muscle building or weight loss.
New York state Sen. Shelley Mayer, a Democrat who introduced the bill, said in an interview that young people face pressure to be thin and fit—pressures that have only grown thanks to social media. But she said the impact of diet pills on young people is unknown, and "the state has a public health interest in ensuring they're not sold to children under 18."
Mayer, who chairs her legislative body's education committee, said the bill could be voted on by the state assembly before lawmakers adjourn later this week. If that doesn't happen, the bill in 2022 would require a yes vote in both chambers of the legislature to move to the desk of Gov. Andrew Cuomo.
In an email to the Natural Products Association's (NPA) board of directors, the group's CEO Dan Fabricant said the bill must pass the state assembly by Thursday, June 10.
"We're going to start working on the governor's office for a veto," Fabricant wrote.
The bill puts "legal and safe dietary supplements" in the same group as alcohol and cigarettes, according to Kyle Turk, director of government affairs with NPA.
"The FTC and the FDA regulate supplements under several different laws," he said in an email. "Both agencies have an extensive history of taking enforcement action against deceptive practices."
S16 grants the New York attorney general authority to seek an injunction if anyone sold a weight loss supplement to minors without authorization from a health care provider, and after determining such a violation occurred, a court could impose a civil penalty of up to $500.
NPA expressed concerns that private litigants would then file suit, alleging deceptive acts and practices under New York General Business Law § 349.
"Much like Prop 65 [in California], S16 unfairly targets responsible industry stakeholders," Turk said. "The passage of S16 will empower private parties to extort payments out of small businesses, forcing them to fight frivolous lawsuits."
Mayer said she has an open-door policy and heard from industry groups opposed to the bill.
"I have a fundamental disagreement with them, and I think they're out of touch with what's happening on social media," she said, distinguishing traditional advertising when she was a kid from promotions in the modern age via social media platforms like TikTok.
A memo from Mayer on the bill characterizes eating disorders as "a serious public health problem affecting youth and adults of all races, ages and genders."
"Eating disorders are diagnosed based on a number of criteria, including the presence of what clinicians call unhealthy weight control behaviors (UWCBs)," the memo states. "One UWCB of particular concern is the use of pills or powders to lose weight or build muscle, which are often sold as dietary supplements. Although they are sold alongside multivitamins and other supplements largely regarded as safe, these products often contain unlisted, illegal pharmaceutical ingredients that pose serious risks."
The weight loss supplements, Mayer suggested in the interview, pose "direct health risks" and have exacerbated a "fixation on weight."
Even if S16 were passed in the state assembly this week and signed by Cuomo, it wouldn't take effect for a year.
Under the bill, the state health department—in consultation with state and federal agencies and relevant stakeholders including the "eating disorders community"—would be responsible for determining which OTC diet pills or supplements for weight loss or muscle building should be subject to the prohibition.
"From a parent's point of view—and I'm a grandparent—these substances like creatine are of grave concern," Mayer said, "and if [critics] want to come in and make the case once the bill becomes law that we should carve out one thing or another, the door is open and the time is there."
But the New York lawmaker said her job is "to advocate for hundreds of young people across the state who are just so easily sucked into this vortex of diet pills and supplements."
Subscribe and receive the latest insights on the healthy food and beverage industry.
Join 47,000+ members. Yes, it's completely free.
You May Also Like
---