New Proposition 65 Regulations Being Considered in California
New Proposition 65 Regulations Being Considered in California
Companies experienced with Proposition 65, as well as those new to the landscape, would be well served to monitor regulatory developments in California, and begin planning their business operations to account for likely changes to Proposition 65 on the horizon.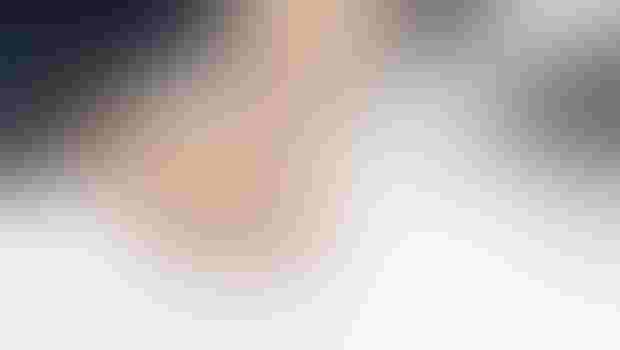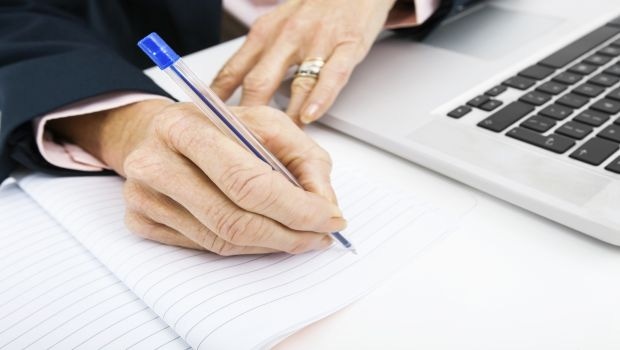 For nearly three decades, California's Safe Drinking Water and Toxic Enforcement Act of 1986, better known as "Proposition 65," has, under specified conditions, required businesses that sell or distribute products in California to provide warnings for products that contain chemicals "known to the state" to cause cancer or reproductive harm. The original intent of the law was straightforward and well-meaning: consumers have a right to know about what is in the products they purchase and consume. 
Over the course of those nearly thirty years, the list of chemicals for which a Proposition 65 warning must be provided has grown to almost a thousand. Meanwhile, the law has evolved to produce an army of "citizen enforcers"—private individuals and entities that issue notices of violations and file lawsuits against companies alleging failure to comply with Proposition 65. A company with 10 or more employees that receives a Proposition 65 notice of violation bears a heavy burden to prove that a warning was not required.  Rather than expend the substantial resources required to successfully defend against a Proposition 65 lawsuit by demonstrating that exposure is below warning thresholds, or that the substances in the product are naturally occurring, most companies prefer to settle quickly and agree to settlement payments, which include high attorneys' fees flowing to the private enforcer. For many businesses—including those that strive to make and sell products using only natural ingredients—a Proposition 65 notice of violation is often an unwanted welcome to, or reminder of, the realities of doing business in California.
New Proposed Regulations
In 2013, California Governor Jerry Brown proposed reforms to Proposition 65 intended to, in the governor's words, "restore the intent of Proposition 65" and end "frivolous 'shake-down' lawsuits" filed by "unscrupulous lawyers driven by profit rather than public health." Although many of the governor's proposed reforms failed to gain traction, the California Office of Environmental Health Hazard Assessment (OEHHA) recently proposed several new regulations aimed at providing more specific guidance to businesses regarding Proposition 65's warning requirements. Unfortunately, the proposed regulations, rather than clarifying and streamlining requirements, instead would result in greater confusion as to what constitutes compliance, increase burdens on companies, and ultimately provide yet additional avenues to litigation for private enforcers.
Under the existing regulations, businesses can show compliance with Proposition 65 by either proving that exposure to certain ubiquitous chemicals—e.g., lead—found in their products is below an adopted "safe harbor" level, meeting the high burden of demonstrating that levels of a listed chemical contained in the product are naturally occurring, or by labeling the product with a general warning, which states: "This product contains chemicals known to the State of California to cause cancer and birth defects or other reproductive harm." 
The proposed regulations, if adopted, would impose additional requirements for warnings to be Proposition 65-compliant. These include, among other things, requiring the warning to specify whether certain chemicals (currently 12, including lead) identified by OEHHA as "commonplace" are in the product, and requiring the warning to appear in every language found on the product label.
The new proposed regulations would also authorize OEHHA to establish a website "to collect and provide information to the public concerning exposures to listed chemicals for which warnings are being provided." If adopted, the new website regulation would require a product manufacturer, producer, distributor, or importer, or a particular business subject to Proposition 65 warning requirements, to provide to OEHHA, upon request, a plethora of specific information regarding any product, listed chemical, potential exposure, and any other related information deemed necessary for which a warning is provided.

What the Proposed Regulations Mean for the Natural Products Industry
The new proposed regulations attempt to clarify Proposition 65's applicability to food products by expressly including dietary supplements within the statutory definition of "food," which has already been recognized by courts as being implied in the existing regulations. If OEHHA adopts this broader definition of "food," it would eliminate any argument to the contrary and bolster the ability of dietary supplement sellers to benefit from Proposition 65's exemption for chemicals that occur naturally in foods, such as those that are taken up from the soil by plants that are used in many natural products. In theory, a company that can prove a Proposition 65 chemical in its food product is naturally occurring and has been reduced to the "lowest level currently feasible" may be exempted from the warning requirement. In practice, however, proving that a chemical in food is "naturally occurring" under Proposition 65 is often costly and difficult, because it requires, among other things, specific identification of source areas, as well as a determination of the natural background level of the chemical, which did not result from any known human activity, in the source area.
In addition, whereas the existing regulations allocate responsibility for the Proposition 65 warning obligation equally on retailers and companies within their supply chains, the proposed regulations attempt to minimize the retailers' warning obligations, except in limited circumstances, and would put manufacturers and suppliers on the front line. As proposed, the new regulations would only impose the warning obligation on a retailer for private label, or "house brand," products, or when the retailer has added a Proposition 65 chemical to the product, altered or failed to pass on a warning from a supplier, or is the only company in the supply chain that is subject to Proposition 65 or U.S. jurisdiction.
Rather than simplifying compliance with Proposition 65, or providing added benefits to California consumers, OEHHA's proposed regulations would likely make compliance more difficult and only add confusion to consumers. These proposals addressing statutory definitions, warning content and methods of transmission, specific chemicals, specific categories of product and environmental exposures, and many more issues that have long been subject to conflicting views, will only broaden the scope of potential future litigation. Companies experienced with Proposition 65, as well as those new to the landscape, would be well served to monitor these regulatory developments in California, including providing comments to OEHHA as part of the rule-making process, and begin planning their business operations to account for likely changes to Proposition 65 on the horizon.
For more on the laws that regulate the supplement and functional foods industries, visit INSIDER's Regulatory Content Library.
Joshua Bloom is a partner at Barg, Coffin, Lewis & Trapp LLP, a San Francisco-based environmental law firm. He can be reached at [email protected] or via the firm's website.
Samir Abdelnour is an attorney at Barg, Coffin, Lewis & Trapp LLP, a San Francisco-based environmental law firm. He can be reached at [email protected], respectively, or via the firm's website.
Subscribe and receive the latest insights on the healthy food and beverage industry.
Join 47,000+ members. Yes, it's completely free.
You May Also Like
---