Negotiating the New Dietary Ingredient Notification Process
Negotiating the New Dietary Ingredient Notification Process
With the proper resources, commitment to thorough science, the right team of expert consultants and an understanding of the process, a company should be able to successfully negotiate the NDI notification process.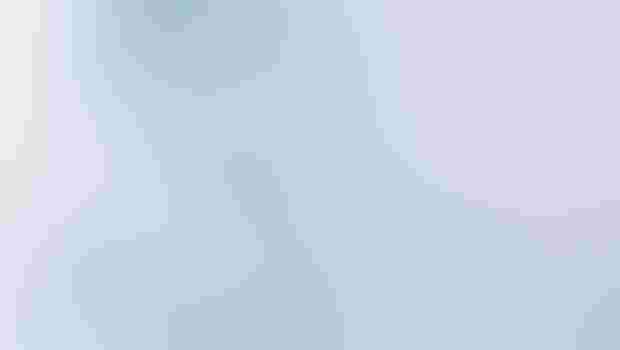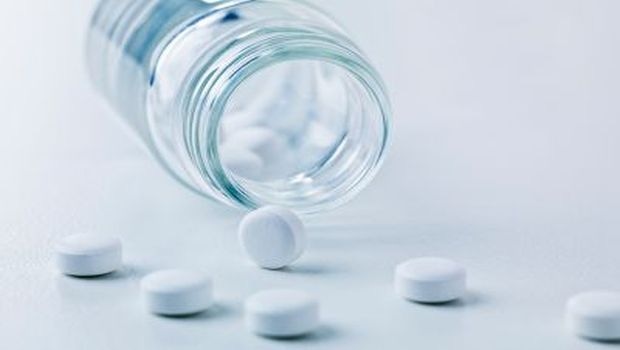 The Dietary Supplement Health and Education Act of 1994 (DSHEA) requires that manufacturers and distributors who wish to market dietary supplements that contain new dietary ingredients (NDI) notify FDA about these ingredients. These are ingredients that were not marketed in the United States prior to Oct. 15, 1994—the date that DSHEA became law. There is, however, no official list of "old dietary ingredients" not requiring notification, and it is up to ingredient suppliers to ensure that any notification requirements are met. Whether an ingredient is actually new can be a difficult question.
When an ingredient supplier determines that notification is necessary, DSHEA requires the material submitted to FDA demonstrates that there is a "reasonable expectation of safety" for its intended use. To date, the only real guidance provided by FDA on how this standard can be satisfied was found in a July 2011 guidance document, which was subsequently withdrawn for revision following nearly unanimous objection by the trade and members of Congress.
Even if the ingredient is new, no notification is required if that specific ingredient has been "present in the food supply as an article used for food in a form in which the food has not been chemically altered." Again, exactly what constitutes "chemically altered" can be a difficult question, though some insight can be gleaned from a review of FDA's June 2014 guidance discussing changes in manufacturing processes for food and the need for additional regulatory notifications.
Each of these issues has contributed to a situation where FDA finds approximately 75 percent of the NDI notifications it receives fail to satisfy the "reasonable expectation of safety" standard. While this is an alarming failure rate, companies that take the time to understand why others have failed and what those who have succeeded have in common stand a good chance of having their NDI notification filed by FDA without substantive objection.
It is important to remember that the NDI Notification process is just that: a premarket notification of intent to sell. Seventy-five days after a notification is submitted, the statutory requirement has been satisfied, even if FDA has substantive questions concerning safety. Whether it is wise to go to market when FDA has such questions is another question.
Is an Ingredient Really "New?"
While there is no official list of "old dietary ingredients, industry trade associations such as the United Natural Products Alliance (UNPA) and Council for Responsible Nutrition (CRN) have submitted lists of "grandfathered" ingredients to FDA. While these lists have limitations such as not identifying extraction methods and solvents, they can provide a substantive starting point for building a case that an ingredient was marketed prior to the passage of DSHEA and not subject to the NDI notification process. The American Herbal Products Association's (AHPA) "Herbs of Commerce" was published in 1992 and provides a list of all common and scientific names of botanicals that were sold in the United States at that time. This publication, while not accepted as authoritative by FDA, is generally recognized as strong evidence that a botanical was marketed in the United States prior to Oct. 15, 1994.
How to Show "Reasonably Expected to Be Safe?"
Satisfying this standard can be a daunting challenge. FDA has never provided a clear, concise statement describing the data set that will meet this standard. What we do know, however, is that a significant toxicological profile along with a coherent explanation of why the ingredient is safe for use in dietary supplements must be provided. While the standard of certainty required for a "reasonable expectation of safety" is somewhat less that needed to satisfy the GRAS (generally recognized as safe) standard for food ingredients, companies that attempt to negotiate the NDI notification process on their own are almost certainly doomed to failure. Companies that assemble a team that includes qualified toxicologists and counsel have a far greater chance of success than those that try and go it on their own.
The best way to understand what FDA is looking for to satisfy this standard is to review both successful and unsuccessful NDI notifications. FDA's efforts to maintain a public docket allows public access to this information (the most recent entry is for NDI notification number 744 from May 2012). The AHPA NDI database has full reports through NDI notification number 779 and reports of results through notification number 820. The AHPA database also has a much more user friendly search function and a table of contents that provides easily accessible information on whether FDA stated any substantive objection to the notification.
Present in the Food Supply?
Often, when NDI notification requirement is discussed, the question is generally framed as "Was the substance present in the food supply in a form not chemically altered?" By pushing the discussion in this direction, companies that do not want to deal with the notification process have been able to bypass the "as an article used for food" clause in the law. However, the inclusion of this clause in the law means the answer to the question of whether a NDI notification is required hinges on whether the particular ingredient has been intentionally consumed as food—=and not merely been consumed because it happens to be a constituent of a food item.
Successful NDI Notification
Aside from assembling a qualified team of experts to support a company's work, it is vitally important to understand why some NDI notifications succeed and nearly three-fourths of the others fail. According to Corey Hilmas, M.D.,  senior vice president of scientific and regulatory affairs for the Natural Products Association (NPA), and the person who oversaw the NDI program at FDA until June 2014, key factors are repeatedly seen in both successful and unsuccessful Notifications.
For unsuccessful submissions, these include:
· Use of data from another company's product rather than data on the specific ingredient that is the subject of the submission;
· Failing to ensure that a company has met all regulatory requirements for a notification including translating foreign language scientific articles submitted in support of the notification;
· Providing evidence of "history of use" that is not relevant to the ingredient submitted, including considerations relating to the serving size of the ingredient that users are expected to consume; and
· Not including information on the fermentation media for microbial ingredients.
For successful submissions:
· The company has had met with the FDA NDI review team prior to submitting a notification;
· Understanding FDA's comments following an unsuccessful notification and resubmitting after those concerns are fully addressed; and
· Testing a high enough dose to determine the no-observed-adverse-effect level to show that the serving level or dose on the label has sufficient safety margin in humans.
Companies that submit poor, rushed and/or incomplete data packages in support of their NDI notifications are certain to receive a letter from FDA stating that the agency disagrees with the company's belief that their ingredient is safe. However, with the proper resources, commitment to thorough science, the right team of expert consultants and a thorough understanding to the process, a company should be able to successfully negotiate the NDI notification process.
For more tips to help understand laws regulating the supplement and functional foods market, visit INSIDER's Regulatory Content Library. Also, hear more from Ullman during the panel discussion, "Current Issues Regarding New Dietary Ingredient (NDI) Notifications," on Thursday, Oct. 8, at 9 a.m., during SupplySide West, Las Vegas.
Marc Ullman is a partner at the New York-based law firm Ullman, Shapiro & Ullman LLP.
Subscribe and receive the latest insights on the healthy food and beverage industry.
Join 47,000+ members. Yes, it's completely free.
You May Also Like
---