Nature's Bounty prevails in false advertising suit—again
Nature's Bounty prevails in false advertising suit—again
In a false advertising case in California, a federal appeals court ruled certain claims brought by the plaintiff were pre-empted due to the clear distinction between "structure/function" and "disease" claims in the Federal Food, Drug & Cosmetic Act.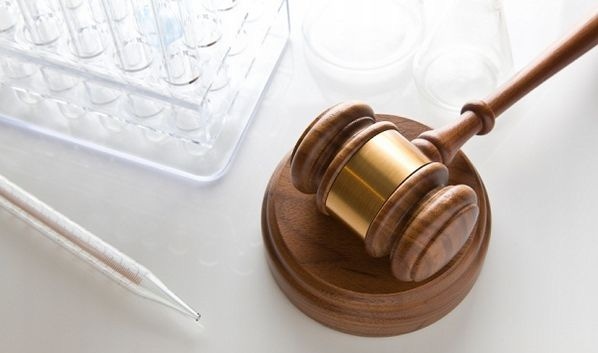 In a false advertising lawsuit against manufacturers of vitamin E supplements, a federal appeals court recognized the distinction in the Federal Food, Drug & Cosmetic Act (FDCA) between "structure/function" and "disease" claims.
A panel of three judges held the FDCA pre-empted—or barred—certain claims brought in a proposed class action lawsuit by the named plaintiff, Paul Dachauer, whose expert witness testified that vitamin E, when consumed in doses sold by the supplement manufacturers, failed to prevent cardiovascular disease.
Dachauer had filed suit in the U.S. District Court for the Northern District of California under state statutes that prohibit false or misleading advertising: the Unfair Competition Law and Consumers Legal Remedies Act.
The Jan. 10 ruling by the U.S. Court of Appeals for the Ninth Circuit, affirming the district court's summary judgment in favor of the defendants, is a significant one for the dietary supplement industry, according to a Los Angeles-based attorney who focuses his practice on class action false advertising and unfair competition cases.
The court "made clear that structure/function claims are subject to the same pre-emption provisions as those involving other claims related to food, such that the FDCA pre-empts any state law about claims, including structure/function claims, that are 'not identical' to those found in the FDCA and related regulations," Matthew I. Kaplan, a partner with Tucker Ellis LLP, explained in a client alert. "This is the first court of appeal to provide such a bright line rule on pre-emption of these claims."
As amended by the Dietary Supplement Health and Education Act of 1994 (DSHEA), the FDCA defines a structure/function claim. Such a claim "describes the role of a nutrient or dietary ingredient intended to affect the structure or function in humans" or "characterizes the documented mechanism by which a nutrient or dietary ingredient acts to maintain such structure or function."
A structure/function statement, federal law asserts, "may not claim to diagnose, mitigate, treat, cure or prevent a specific disease or class of diseases."
But in the false advertising lawsuit, Dachauer argued the supplement manufacturers' claims—that their supplements promote and support cardiovascular, circulatory and heart health—were false because the products do not prevent cardiovascular disease.
The "defendants labels do not claim that their vitamin E supplements treat or prevent cardiovascular disease," Circuit Judge Susan P. Graber observed in the court's opinion on behalf of the three-judge panel. "Yet plaintiff seeks to impose a requirement under California law that structure/function claims—at least those related to cardiovascular, circulatory and heart health—made on a supplement's label require proof that the supplement treats or prevents cardiovascular disease."
The latter requirement sought to be imposed by the plaintiff, she said, is not identical to the structure/function claim requirement in the FDCA.
"On appeal, plaintiff argues that it does not matter whether he categorizes defendants' claims as structure/function claims or as disease claims, because he addressed the falsity of the labels' text," Graber wrote. "To the contrary, it matters very much. Plaintiff's argument would vitiate the FDCA's distinction between disease claims and structure/function claims."
The judge added: "FDA allows manufacturers of supplements to make general claims—such as 'promotes heart health'—and to substantiate them with evidence that a supplement has some structural or functional effect on a given part of the human body. Manufacturers need not also have evidence that those structural or functional effects reduce the risk of developing a certain disease."
In a phone interview, Kaplan reiterated the significance of the court's decision.
"The Ninth Circuit's the first one that squarely addressed structure/function claims and said, 'If it's a proper structure/function claim, that gets pre-empted,'" said Kaplan, whose law firm was not involved in the litigation.
The lawyer highlighted a caveat to his statement—a claim is not pre-empted and can move forward in a lawsuit if a plaintiff has evidence that a statement is actually false or misleading.
Consider one of the claims in Dachauer's lawsuit: that the defendants' supplements promote immune health. To the extent the plaintiff argued the products "increase the risk of all-cause mortality," the Ninth Circuit held the false advertising claim was not pre-empted.
"FDCA regulations state that a food label 'shall be deemed to be misleading if it fails to reveal facts' that are '[m]aterial with respect to consequences which may result from use of the article' under normal conditions of use or the conditions of use that the label prescribes," Graber noted. "In other words, if a supplement's label recommends taking one capsule per day, and that dose actually causes an increased risk of death—a material fact 'with respect to consequences which may result from use of the article'—the FDCA would deem it misleading not to reveal that fact on the label."
The court nonetheless held Dachauer failed to produce evidence that vitamin E supplements are harmful.
What's more, the Ninth Circuit applied pre-emption—to the extent plaintiff argued "the supplements fail to reduce all-cause mortality."
"The FDCA does not require that manufacturers substantiate structure/function claims about immune health with proof that their supplements reduce the risk of all-cause mortality," stated Graber, who added defendants made no such assertions.
The Ninth Circuit's decision also highlighted another legal principle in California false advertising cases: that while the FDCA requires supplement manufacturers to substantiate their structure/function claims with statements that are truthful and not misleading, plaintiffs must have evidence that a statement is truly false or misleading. In other words, the burden isn't on the defendant to establish its claims are substantiated.
"Plaintiffs can't sue you because you [defendant] can't prove what you're saying," Kaplan said. "Plaintiffs have to sue you to say, 'What you're saying is actually false' and have evidence that what you're saying is actually false."
In an email for this article, Robert M. Andalman, a lawyer representing Nature's Bounty, said his client "is very pleased with this significant decision.
"The Ninth Circuit has confirmed that companies like Nature's Bounty, which sell great products that comply with all of the federal labeling requirements, should not and cannot be subjected to meritless state-law cases like this one," he said.
Stuart M. Weltman, an attorney representing the plaintiff, declined to "comment on pending litigation."  
Subscribe and receive the latest insights on the healthy food and beverage industry.
Join 47,000+ members. Yes, it's completely free.
You May Also Like
---