Natural Products Insider: Then and now — cGMPs
Natural Products Insider: Then and now — cGMPs
Jon Benninger, vice president and market leader at Informa Markets, reflects on FDA's proposed cGMP rule adopted 20 years ago.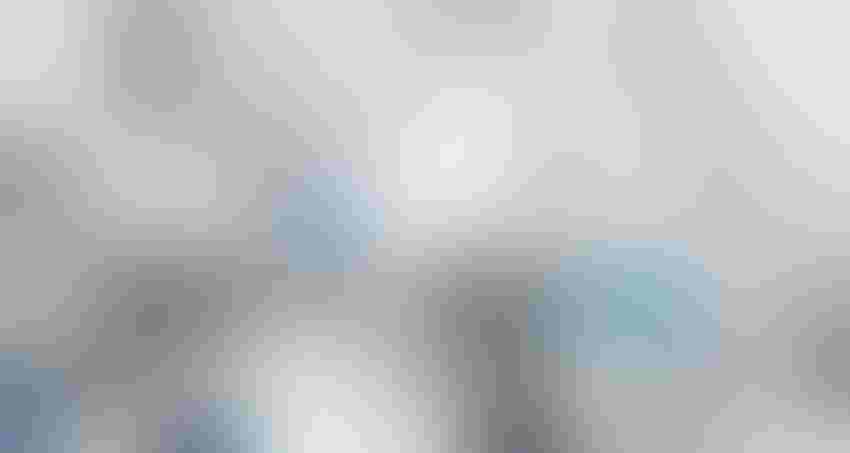 This series looks back at the stories we were covering in Natural Products Insider 25, 20, 15, 10 and 5 years ago this month. In addition to providing some interesting history, I explore why these stories are still relevant today.
Then (March 31, 2003): Twenty years ago, in the March 31, 2003, issue, we reported that FDA released its proposed cGMP (current good manufacturing practices) rule, nearly nine years after the Dietary Supplement Health and Education Act (DSHEA) became law and mandated cGMPs for dietary supplements.
The proposed rule included requirements for designing and constructing physical plants, establishing quality control procedures, and testing manufactured dietary ingredients and dietary supplements. Manufacturers would be required to evaluate the identity, purity quality, strength and composition of dietary ingredients and finished products.
FDA also proposed requirements for maintaining records and handling consumer complaints related to cGMPs. Following the release of the 547-page proposed rule, FDA held four public meetings to discuss the details, one of which took place at SupplySide East.
This was a landmark moment for dietary supplements. Nearly nine years after the passage of DSHEA, FDA had finally published its proposed cGMP rules. Because it had taken so long to do so, several industry groups had created their own GMPs to assist companies and to establish self-regulatory practices in the absence of FDA action.
The most prominent of these programs was developed by the Natural Products Association (NPA), which was called the National Nutritional Foods Association (NNFA) at that time. For years, the dietary supplement industry had been asking FDA to develop, publish, finalize, implement and enforce these regulations. It would be more than four years, in June 2007, before FDA published the final cGMP rule.
Years later, in a 2009 bylined article by former FDA chief counsel Peter Barton Hutt published in Natural Products Insider, Hutt asserted then-FDA Commissioner Dr. David Kessler had instructed his agency to delay implementation of DSHEA so that industry would run wild and Congress would repeal the law.
In that article, Hutt wrote:
"Kessler was so infuriated by the enactment of DSHEA, however, that he ordered FDA not to enforce the new law. Initially, this was not widely understood. As time has gone on, however, former FDA enforcement officials have admitted that, for the first full decade under DSHEA, FDA took virtually no enforcement action because of Kessler's policy. Kessler was convinced if the law was not enforced and the worst elements of the dietary supplement industry were allowed to run wild, Congress would repeal the law. Of course, that did not occur. For a full decade, however, Kessler sacrificed protection of the public health to his own personal animosity toward DSHEA."
Now: There are still calls from industry today for FDA to fully implement DSHEA and enforce the law. As discussions of modifying DSHEA amplify, with some calling for extensive changes to how supplements are regulated, we should remember that the agency charged with implementing this law has a long history of falling short—sometimes intentionally, and sometimes for reasons that do not serve American consumers seeking better health.
This is not to say that a nearly 30-year-old law should not be updated. Rather, any updates should be considered with a watchful eye and an understanding that there is a long history of resistance to wide consumer access to dietary supplements and truthful information about them.
Jon Benninger is vice president and market leader at Informa Markets. He focuses on the strategic direction and growth of the SupplySide portfolio, which includes SupplySide West, SupplySide East, Natural Products Insider and Food & Beverage Insider. He coordinates with leaders of the other Informa health and nutrition events and brands, including Natural Products Expo, Vitafoods, Food ingredients, NEXT and Nutrition Business Journal. Benninger joined the company in 1995 as the founding editor of the company's first trade magazine for the nutrition industry.
Subscribe and receive the latest insights on the healthy food and beverage industry.
Join 47,000+ members. Yes, it's completely free.
You May Also Like
---