MPL is dead—at least for now
MPL is dead—at least for now
A deal reached on Capitol Hill removes from consideration a new requirement for mandatory listing of dietary supplement products with FDA, but Senate Majority Whip Dick Durbin (D-Illinois) vowed to continue fighting to get his proposal enacted into law.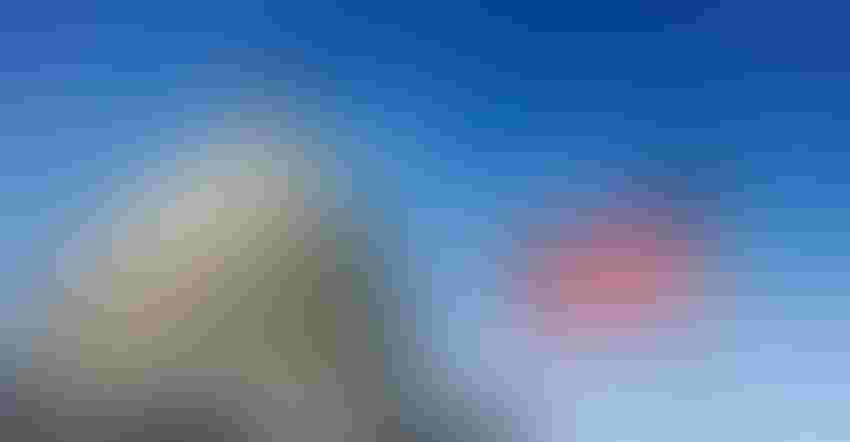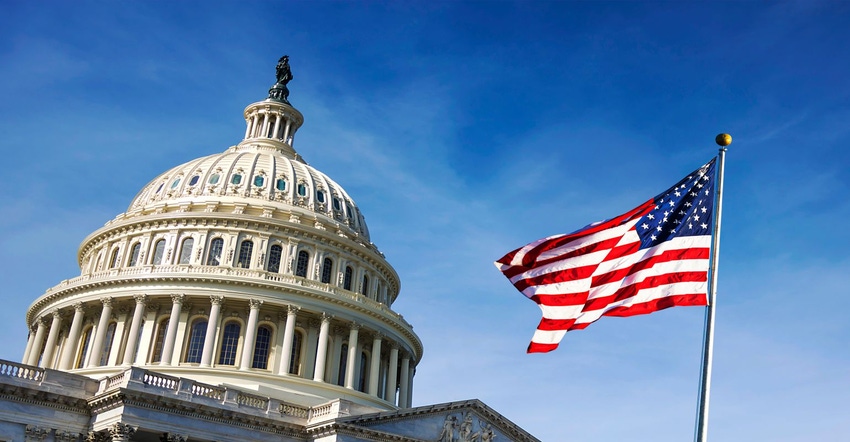 A deal has been reached on Capitol Hill to reauthorize FDA user-fee programs in a continuing resolution (CR) to fund the government, but several riders—including modernization of dietary supplement regulations—are not included in the CR released Tuesday by the Senate Committee on Health, Labor, Education and Pensions (HELP).
The accord removes from consideration a new requirement for mandatory product listing (MPL) of dietary supplements with FDA, but Senate Majority Whip Dick Durbin (D-Illinois) vowed to continue fighting to get his proposal enacted into law.
"I am disappointed that the CR does not include my common sense, bipartisan proposal to improve the safety and transparency of the dietary supplement marketplace on behalf of the tens of millions of consumers nationwide," Durbin said in an emailed statement to Natural Products Insider. "I will continue pushing for this long-overdue proposal to become law."
Last week, as news spread that it was likely dietary supplement modernization and other FDA reforms would not be included in a continuing resolution to fund the federal government, another advocate for MPL—The Pew Charitable Trusts—weighed in.
"We need to fill critical gaps in FDA's oversight, and address issues that affect every American," Kathy Talkington, director of health programs at The Pew Charitable Trusts, said in a statement. "Pew continues to strongly support product listing standards for dietary supplements, and more consistent regulation for lab-developed diagnostic tests to protect patients and the public from harm. We urge lawmakers to find alternate vehicles to pass these much-needed public health reforms before year end."
Lawmakers viewed as a high priority reauthorizing the FDA user-fee programs for such commodities as prescription drugs and medical devices because without such action soon FDA employees were in jeopardy of being laid off.
"We are glad to announce an agreement to reauthorize the FDA user fee programs, which will ensure that FDA can continue its important work and will not need to send out pink slips," Senate HELP Committee Chair Patty Murray (D-Washington) and Ranking Member Richard Burr (R—North Carolina) said in a joint statement. "However, there is more work ahead this Congress to deliver the kinds of reforms families need to see from FDA, from industry and from our mental health and pandemic preparedness efforts."
A spokesperson for Murray, who has favored dietary supplement reform and whose committee passed a bill over the summer that incorporated MPL, did not immediately respond to a request for comment on her continued plans for modernization of the industry.
FDA supports MPL, and its chief regulator of dietary supplement products—Cara Welch—recently said her agency often faces "an information gap about the marketplace."
Speaking last week during a conference hosted by the Consumer Healthcare Products Association (CHPA), Welch noted FDA doesn't have a list of all the product labels in the market.
"And to be clear, FDA believes we have a data gap in understanding the extent of the dietary supplement marketplace," she said. "We don't know all the products that are out there."
MPL, Welch added, "would go a long way to address that data gap."
Mandatory product listing has proven to be a divisive issue among industry stakeholders, as evidenced by differences of opinion between two trade associations in the nation's capital: the Council for Responsible Nutrition (CRN) and the Natural Products Association (NPA).
Although CRN expressed concerns with the text passed this summer by the Senate HELP Committee, the trade group believes its "concerns can be addressed to produce a workable registry for all dietary supplements," CRN President and CEO Steve Mister said in a written statement.
"CRN remains committed to the creation of a mandatory registry for dietary supplements, and the greater insight it will give to FDA as regulator and the transparency it will offer to all consumers," Mister added. "Already, conversations are occurring on Capitol Hill about other possible vehicles to enact MPL before the end of this Congress, and we look forward to continuing our seat at these negotiations. Today's events are a setback, but not the end to our effort to provide FDA with visibility into a marketplace it is charged with regulating."
NPA President and CEO Dan Fabricant said in a brief interview that industry stakeholders opposed to MPL must "stay the course." In its opposition to MPL, NPA organized a campaign delivering more than 65,000 emails to the House and Senate, he said.
Fabricant, who oversaw FDA's Division of Dietary Supplement Programs during part of the Obama administration, cited a "dangerous narrative" that supplements pose a safety problem and that the products are not regulated or are under-regulated.
"We're not taking a victory lap yet," he said. "Everybody's got to keep the pressure up because unfortunately we have enemies inside the gates."
Dietary supplement modernization was just one of several riders in the FDA reauthorization user-fee bill passed this summer by the Senate HELP Committee. It's unclear whether and how debate on MPL—or other proposed FDA reforms including modernization of the cosmetics industry—played a role in lawmakers' decisions to nix the riders. A companion bill passed in June by the House of Representatives contained no dietary supplement provisions.
Commenting on the continuing resolution to reauthorize FDA user fee agreements for five years, House Energy and Commerce Committee Chair Frank Pallone (D-New Jersey) said, "After the House passed its user fee package, bipartisan Energy and Commerce and HELP leaders came to agreement on language to cover many significant policy areas that we wanted included in the continuing resolution. Unfortunately, Senate Republican leadership blocked these policy agreements from being included."
"All four corners committed to returning to the negotiating table ahead of the December government funding deadline to revisit these key priorities," Pallone continued in a statement. "I'm going to continue pushing to advance as much of the House-passed legislation as possible."
Subscribe and receive the latest insights on the healthy food and beverage industry.
Join 47,000+ members. Yes, it's completely free.
You May Also Like
---