Medical Marijuana Research: Where Do We Stand?
Medical Marijuana Research: Where Do We Stand?
At a time when almost half of the United States has legalized marijuana for medical use, we've hit a crucial point when current studies on cannabis should be thoroughly examined and any "research holes" attempted to be filled.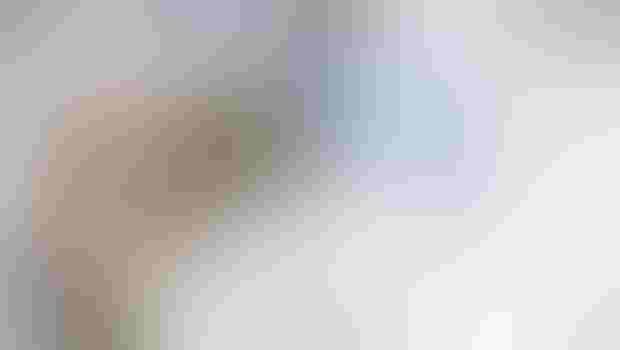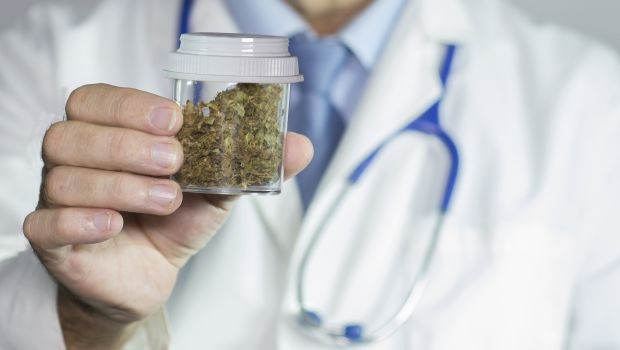 At a time when almost half of the United States has legalized marijuana for medical use, we've hit a crucial point when current studies on cannabis should be thoroughly examined and any "research holes" attempted to be filled.
In July, eight Democrats in the U.S. Senate pointed out a lack of research behind medical marijuana and asked what the Obama Administration is currently doing to drive research forward. The senators submitted a letter to the heads of the Department of Health and Human Services, White House's Office of National Drug Control Policy and Drug Enforcement Administration (DEA), pointing out a "growing patient pool" of medical marijuana users and the need to conduct "sensible research" to generate meaningful conclusions. The senators also brought up a wide range of issues, such as FDA's timeline on whether to reschedule marijuana's status as a Schedule I drug.
The plant—Cannabis sativa—is certainly not a new discovery. So how could its derivative, cannabis, lack research when it has been used for healing purposes since the 15th century?
Patrick Rea, co-founder and managing director for CanopyBoulder, an investment program for startups in the cannabis industry, said marijuana's status as a Schedule I drug causes a large portion of the problem. Research on Schedule I drugs requires specific licensing, and receiving proper funds to back studies can often pose a challenge.
"They say [marijuana] is a Schedule I drug because it has not demonstrated therapeutic use or benefit, but at the same time, if you're not allowing people to do the research, how can you discover the benefits?" Rea said.
Rea added most research available on cannabis' medicinal benefits comes from anecdotal observations, much of it is related to brain health and cognition (epilepsy, Parkinson's disease, etc.). Other popular areas of research include anxiety and sleep disorders, pain applications, post-traumatic stress disorder (PTSD) treatment, and appetite stimulation for chemotherapy. Areas that are considerably under-researched but offer huge potential include cancer prevention and treatment, due to cannabis' hypothetical ability to combat the growth of cancer cells.
Another important area of research, especially at a time when medical marijuana usage is rapidly expanding, is whether marijuana use causes mental and/or physical health issues later in a user's life. A study from 2001 indicated any cognitive deficits from heavy cannabis use can be reversed (Pope H et al, Arch. Gen. Phsychiatry). This research has since become the "gold standard" study behind cannabis safety, according to Jahan Marcu, Ph.D., R&D director at Green Standard Diagnostics and senior science advisor for Americans for Safe Access (ASA). 
More recently, research released in August 2015 used data from a longitudinal sample of men to find whether marijuana use was linked to adverse physical or mental effects when subjects reached their mid-30s (Bechtold J et al, Psych. Addictive Behav.). Men classified as early onset chronic users, late increasing users, adolescence-limited users and low/nonusers did not experience significantly different physical or mental effects due to marijuana use, which is in line with previous research on potential long-term health consequences of marijuana use. 
"What's really pushing science in medicine and commercial use is that these are non-toxic materials, and if there is an issue, the science has shown that there are not permanent effects," Marcu said. "If people are experiencing negative symptoms from cannabis, whether side effects or other negative effects, studies are showing that they are not permanent."
However, information available on drugabuse.gov, a publication of the National Institute on Drug Abuse, indicates marijuana can exhibit both short- and long-term effects on brain and body function. Some of these effects may include impaired body movement, difficulty thinking, impaired memory and reduced learning function. Therefore, consensus on marijuana safety is not unanimous.
While numerous studies on cannabis safety and benefits already exist, Christopher Brown, ASA's press secretary, stressed the need for repeated studies using larger cohorts to solidify results. Though large studies tend to be expensive, and it can be challenging to obtain enough medicine to perform them, Brown said larger scale studies would "help firm up evidence" and hopefully lessen criticism surrounding insufficient medical marijuana research.
Despite challenges, cannabis research is certainly not on the back burner. Most clinical research is being produced overseas, especially in Israel, though the United States is also making moves in the research realm; for instance, Colorado recently made a US$8.4-million investment into cannabis studies for medical use. Colorado's Board of Health approved the grants in December 2014 for studies into cannabis treatment for childhood epilepsy, PTSD, Parkinson's, pain, brain tumors and inflammatory bowel disease. Rea predicts ongoing research will positively impact the regulatory status of cannabis, hopefully opening more doors for the natural products industry. "The more studies that can be done to demonstrate the effectiveness and proven benefits of cannabis, the better," he said.
Though FDA recently put out guidance stating industry cannot market products containing the cannabis compound cannabidiol (CBD) as dietary supplements, Rea encouraged industry to keep its attention on this growing market. Sales in 2014 indicated the United States' cannabis market increased 74 percent over last year, hitting approximately US$150 billion in sales. Needless to say, the sector is promising. Industry should stay involved as much as possible, which may include lending expertise in processing, extraction, marketing and positioning to those in the cannabis industry.
"The industry will never again be as small as it is today," Rea said. "Experienced professionals are in high demand, and federal legalization will very likely come in the future. There is much to learn, and by waiting, you only allow opportunities to pass you by."
Looking for more information on the U.S. cannabis industry?
Patrick Rea, co-founder and managing director of CanopyBoulder, will speak on the "U.S. Cannabis Industry Market Overview - Opportunities, Trends and Risks" as part of the Natural Products INSIDER Education Track at SupplySide West. The 50-minute session will take place on Tuesday, Oct. 6, at Mandalay Bay in Las Vegas. Visit west.supplysideshow.com/edu-more for more information and to get registered.
Subscribe and receive the latest insights on the healthy food and beverage industry.
Join 47,000+ members. Yes, it's completely free.
You May Also Like
---