Looking for Logic in New York: The industry Response (Part 2 of 2)
Looking for Logic in New York: The industry Response (Part 2 of 2)
Erica Stump discusses how herbal extracts should be tested and what may happen next in the Schneiderman affair.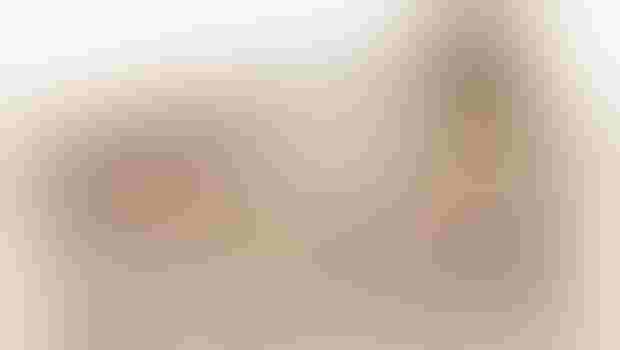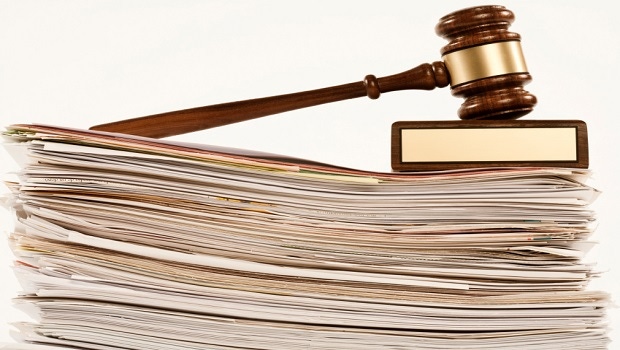 To read part one, click here.
Is DNA barcoding the proper testing method of herbal extracts? No. Industry advocacy groups in the dietary supplement industry have commented on the problems with DNA barcoding to test these botanical herbs (FYI: the United States Pharmacopeia Convention (USP) sets the standards for dietary supplement ingredients.) 
Knowing this, the industry's response has been unsurprising.
The Council for Responsible Nutrition (CRN) was critical of Schneiderman's office, questioning whether DNA barcoding technology is an appropriate test for quality tests. CRN's CEO and president, Steve Mister, characterized the testing method as a "novel" one "that has been roundly criticized by botanical scientists who question whether DNA barcoding technology is an appropriate or validated test for determining the presence of herbal ingredients in finished botanical products."
In addition, the American Herbal Product Association (AHPA) said the AG's office "used an inadequate and unproven analytical method to test herbal supplement products." Its chief science officer Maged Sharaf, Ph.D added that, "Using DNA barcoding as the only method for identifying ingredients in popular herbal dietary supplements and ignoring all other well-established and validated methods of herbal analysis is a suspect analytical process at best, and likely to provide results that are inaccurate."
AHPA pointed out some of the known limitations of DNA barcoding include its inability to identify extracts and highly processed herbal products due to the loss or denaturation of DNA material during processing. DNA barcoding may also provide misleading results by disproportionally amplifying minor components in a product, which could erroneously imply its higher content in the tested product. The American Botanical Council and Loren Israelsen, president of the United Natural Products Association, also expressed their concerns over DNA testing.
GNC announced that its identity and finished product testing, complying with cGMPs and retests done after the letter sent by the NY AG, confirm the presence of the ingredients in its products.  GNC validated its testing using widely used and generally accepted testing methodologies approved by standard setting bodies such as USP and Association of Agricultural Chemists (AOAC). 
Here's a statement from GNC's press release. (You can read more here.)   
 "GNC's test results were reviewed by Robert Fish, a noted expert on FDA good manufacturing. Based on his review, Mr. Fish concluded that '…the products at issue were each manufactured in compliance with federal FDA requirements, that the products contain the ingredients stated on the labels at the levels indicated on the labels, that the products are not contaminated, and that the products are therefore not adulterated.'  Unlike the DNA barcoding test used by the Attorney General's office, the industry-standard tests are able to identify ingredients that are stripped of their DNA in the manufacturing process. Because DNA barcoding is limited to measuring DNA, it is unable to identify all of the ingredients in approved supplements, making its results incomplete and unreliable." 
So what is the proper testing methodology?
LC/MS, (or HPLC, GC/MS, or GC) would likely have produced more accurate results. LC/MS is an analytical chemistry technique that combines the physical separation capabilities of liquid chromatography (or HPLC) with the mass analysis capabilities of mass spectrometry (MS). LC/MS is a powerful technique that has very high sensitivity and selectivity, and so it is useful for testing herbs and botanicals.  Its application is oriented toward the separation, general detection, and potential identification of chemicals of particular masses in the presence of other chemicals (i.e., in complex mixtures) such as natural products from natural-products extracts and pure substances from mixtures of chemical intermediates.
In the wake of the DNA barcoding and investigation by the NY AG, Senators Orrin Hatch, R-UT (co-author of DSHEA) and Martin Heinrich, D-NM sent a letter to FDA Commissioner Hamburg on February 18 asking her the following questions. I have included my incredibly descriptive answers in brackets.
Do federal regulations require manufacturers to identity test incoming material for their products, do the regulations require manufacturers also to test the finished products to ensure identity, purity, strength and composition? [YES!]

Does FDA recognize DNA barcoding for botanical extracts?  Would DNA barcoding alone satisfy FDA regulations? [NO!]

Does FDA recommend the use of DNA barcoding? [Not to my knowledge]

Do federal laws and regulations require food labeling to identify all ingredients? Are trace amounts allowed without being labeled? [YES!]
The AG seems to have shifted the focus from the DNA barcoding testing to the four manufacturers. Schneiderman has demanded detailed ingredient and quality control information, largely focusing on cGMP compliance. 
Letters were sent to Pharmavite LLC, of Mission Hills, Calif., maker of the Nature Made brand; NBTV Inc. of Ronkonkoma, NY, maker of Sundown Naturals, Nature's Bounty, Vitamin World and other brands; Nature's Way Products Inc. of Lehi, Utah, maker of Nature's Way brand; and Nutraceutical Corp. of Park City, Utah, maker of Herbs for Kids and more. (FYI: here's the letter sent to Nutraceutical Corp.)
Schneiderman demanded, generally, documentation of:
The name, concentration, country of origin, and any extraction method used for each component of the supplement;

A description of analytic testing used to confirm the content and quality of any ingredient as well as the finished product;

A detailed description of measures taken to ensure quality across the supply chain from farm to factory;

Testing done to substantiate label claims such as "gluten free" or "hypoallergenic;"

Copies of all documents related to adverse health consequences, including allergic reactions.
What's next? Although the manufacturers are under no obligation to respond or to provide this information, it appears that some, if not all of them will be doing so. cGMP compliance requires most of this documentation and information be kept. It doesn't seem that Schneiderman will reciprocate as they have refused to provide CRN with the report and have refused to be transparent with the industry and public in its "investigation."
Hamburg will likely respond and provide answers to the Senator's questions, with or without my help. Undoubtedly, more class action lawsuits will emanate from this, resulting in money wasted on attorney's fees to defend baseless litigation. That cost will ultimately be passed along to the consumer in higher supplement prices.
Perhaps the NY AG will get whatever political accolades he is seeking out of this "investigation." In the meantime, everyone else will have to needlessly suffer. Sounds like grounds for a legitimate investigation.
Subscribe and receive the latest insights on the health and nutrition industry.
Join 37,000+ members. Yes, it's completely free.
You May Also Like
---