Liquid energy products: Conventional foods or liquid dietary supplements?
Liquid energy products: Conventional foods or liquid dietary supplements?
Determining whether a liquid energy product is a supplement or beverage guides its labeling, formulation and other compliance considerations.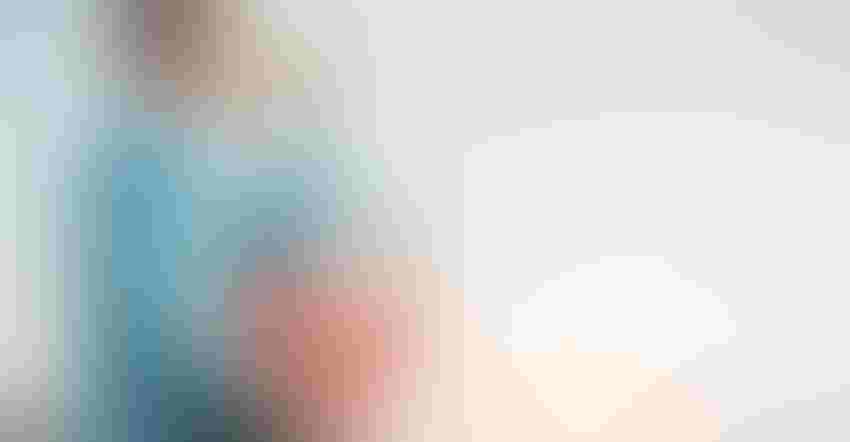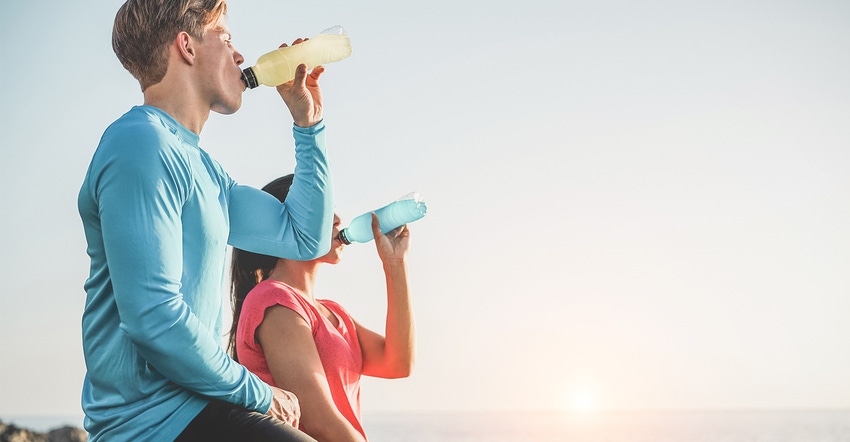 Liquid energy products come in myriad packages and sizes, including 2-ounce energy shots such as 5 Hour Energy; 8-ounce energy beverages such as Redline; and 16-ounce energy drinks like Bang Energy, which are usually carbonated. Bang Energy also began offering a 3-ounce carbonated energy shot, and C4 retails a 12-ounce carbonated energy drink option. Whether these beverage offerings are dietary supplements or conventional foods is often debated. Should they have a Supplement Facts panel or a Nutrition Facts label? 
While no hard-and-fast rule exists, FDA issued guidance to help determine whether a product should be labeled as a "dietary supplement" or "conventional food" as defined by the Federal Food, Drug and Cosmetic Act (FD&C). The implications are important because the regulations differ for these various liquid offerings, which can dictate the ingredients permitted in the product, the product's labeling and packaging requirements, and the reporting of adverse events.
Dietary supplements and conventional foods are both regulated by FDA via the FD&C. FDA regulates dietary supplements via the Dietary Supplement Health and Education Act of 1994 (DSHEA), an amendment to the FD&C. While beverages are considered conventional foods, dietary supplements are considered neither foods nor beverages.
Distinguishing factors
Labeling and advertising – FDA considers graphics and statements on the energy drink product's label, along with advertising, social media and websites. For instance, if the label states "refresh" or "rehydrate," the product is likely a conventional food because such statements represent the product for use as a conventional food.
Product name – Names with "beverage," "drink," "iced tea" or "coffee" represent the energy drink product as a conventional food.
Product packaging – Packaging characteristics that should be considered are the size, shape, color, design and the material of the container or packaging; volume of liquid; whether it is reclosable or designed to be consumed in a single serving; and similarity to packaging commonly used for beverages. The guidance states a 12-ounce flip-top aluminum can (often used for sodas) could be considered as intended to be consumed in a single serving and considered a beverage. Thus, by extension of this logic, any flip-top aluminum can, 12-ounce or 16-ounce, is likely to be viewed as a single serving and therefore a conventional food. Conversely, the smaller, resealable bottles are more indicative of a dietary supplement.
Serving size and RDI – Liquid products that suggest through serving size and/or recommended daily intake (RDI) that they are intended to be consumed in amounts that provide a significant amount of daily drinking fluid are being represented as a conventional food. The estimated average total daily drinking fluid per person is about 1.2 liters. Thus, the larger the serving size or RDI, the more likely the liquid energy product is considered to be a conventional food. Conversely, the smaller the serving size, like a 2-ounce liquid shot product, the more likely the liquid energy drink product would be considered a dietary supplement.
Recommendations and directions for use – The law defines dietary supplements as products that, among other requirements, are intended to supplement the diet. Beverages, on the other hand, are intended to quench thirst or provide a source of fluids. Recommendations to use the product as a thirst quencher or as a beverage would make the energy product a conventional food. On the other hand, recommendations to supplement the diet would suggest the product is a dietary supplement.
Marketing practices – Marketing practices that suggest a product is a conventional food would include marketing the product as an accompaniment to a meal. However, this is not dispositive, as some dietary supplements are suggested to be taken with food for best absorption. Another example of marketing practices that suggest a product is a conventional food would be to refer to the product's taste, refreshment or thirst-quenching ability.
Composition – FDA recognizes overlap between the ingredients of dietary supplements and conventional foods. However, DSHEA is premised on the concept that dietary supplements are marketed and consumed for nutrition and health benefits. In contrast, conventional foods are consumed primarily for taste rather than for nutritional or health benefits. Moreover, many ingredients allowed in a dietary supplement may not be allowed in a conventional food. To be lawful in a conventional food product, the ingredient must be used in conformity with a food or color additive regulation, be GRAS (generally recognized as safe) or meet one of the other exceptions to the food additive definition. Many botanicals fall into this category. Two examples are ginkgo biloba and yohimbe bark extract. Absent clear lines of demarcation, use of botanical ingredients would likely indicate the product is a dietary supplement and not a conventional food.
Other representations – Other representations would include publicly available documents, such as trademark applications with the U.S. Patent and Trademark Office (USPTO). If in a filing with the USPTO the goods were identified as "bottled water" or "coffee beverage," the product represented is likely a conventional food.
Regulatory requirements for ingredients
Conventional foods (Beverages) – Conventional foods are regulated under the FD&C. Many substances added to beverages are food additives, which require premarket approval by FDA. A substance is exempt from the definition of food additive if it is GRAS. Thus, any ingredient in a beverage must either be a food additive or GRAS.
Dietary supplements – Per DSHEA, a dietary supplement product is a substance or combination of substances (vitamins, minerals, herbs/botanicals, amino acids, metabolites/extracts or some other substance) intended to supplement the diet. It is labeled as a dietary supplement, is not a conventional food or a meal replacement, is intended to be ingested (i.e., taken into the mouth and carried down the esophagus to the rest of the gastrointestinal [GI] tract) by the general population, and which is in tablet, capsule, powder, softgel or liquid form.
Four pathways lead to permissible dietary ingredients: food supply, GRAS, new dietary ingredients (NDIs) and "old" dietary ingredients.
Dietary ingredients used in dietary supplements marketed prior to Oct. 15, 1994, are considered part of a "grandfathered list" of permissible dietary ingredients. However, for NDIs, the manufacturer or distributor of the dietary supplement must submit a premarket notification to FDA at least 75 days before introducing the supplement into interstate commerce or delivering it for introduction into interstate commerce.
A dietary supplement that contains an NDI is exempt from the 75-day premarket notification requirement if the dietary ingredient has "been present in the food supply as an article used for food in a form in which the food has not been chemically altered."
Finally, a dietary ingredient is permissible if it has obtained GRAS status, which can be accomplished by a submission to FDA or self-affirmed GRAS.
As mentioned above, these distinctions usually come into play when dealing with botanicals, which are not an approved food additive or GRAS, meaning they cannot be added to a beverage (conventional food). They can be added to a dietary supplement if it meets one of the four criteria previously detailed.
Labeling requirements
Conventional foods and dietary supplement products are required to list on their labels all the ingredients in the product.
Conventional food labels must contain a Nutrition Facts panel. It details the amounts of certain components, such as calories, total fat, vitamins A and C; as well as the product's ingredients in descending order, with the ingredient used the most listed first, down to the ingredients making up less than 2% of the total formula.
Dietary supplement labels must be labeled with a "Supplement Facts" panel. Like conventional foods, dietary supplement labels are required to list ingredients with amounts for certain ingredients. However, labels for dietary supplements may group "proprietary blends" together and the total amount of the blend, without identifying each individual ingredient's amount.
Conventional foods and dietary supplements differ as to what types of claims can be made on the label. There are three types of claims: (1) health claims, which are links between a food substance and a disease or health condition; (2) nutrient content claims, which are the amounts of nutrients or dietary substances in a product (e.g., free, high or low); and (3) structure/function claims, which describe the roles of nutrients or ingredients on the structure or function of the human body (e.g., "calcium builds strong bones").
Conventional foods can make health claims and nutrient content claims, whereas dietary supplements can make health claims, nutrient content claims and structure/function claims. Structure/function claims must be followed by the FDA warning or a symbol, such as an asterisk, and the FDA warning placed on the panel where the statement appears set off in a box. The FDA warning often reads, "This statement has not been evaluated by the Food and Drug Administration. This product is not intended to diagnose, treat, cure or prevent any disease."
Reporting requirements
Dietary supplements are required to report "serious adverse events" to FDA. Serious adverse events are defined as "death; a life-threatening experience; a hospitalization; a persistent or significant disability or incapacity; a congenital anomaly or birth defect; or an event that requires a medical or surgical intervention to prevent one of the preceding outcomes." No similar reporting requirements apply to conventional foods.
Important differences exist between energy beverages (conventional foods) and liquid energy dietary supplements. These differences implicate a product's ingredients and labels, as well as the company's reporting requirements. It is advisable to consult with an attorney or expert in the field.
Erica W. Stump  is an intellectual property (IP) and dietary supplement regulatory compliance attorney. Her practice focuses on the legal challenges that face dietary supplement and food companies, including trademark and trade dress infringement, false advertising, counterfeiting, unfair competition and patent infringement.
Subscribe and receive the latest insights on the health and nutrition industry.
Join 37,000+ members. Yes, it's completely free.
You May Also Like
---