Legal experts weigh in on Aaron Singerman's early release from prison in Blackstone Labs case
Legal experts weigh in on Aaron Singerman's early release from prison in Blackstone Labs case
Experts said the explanation by the federal Bureau of Prisons regarding Aaron Singerman's early release from prison doesn't add up.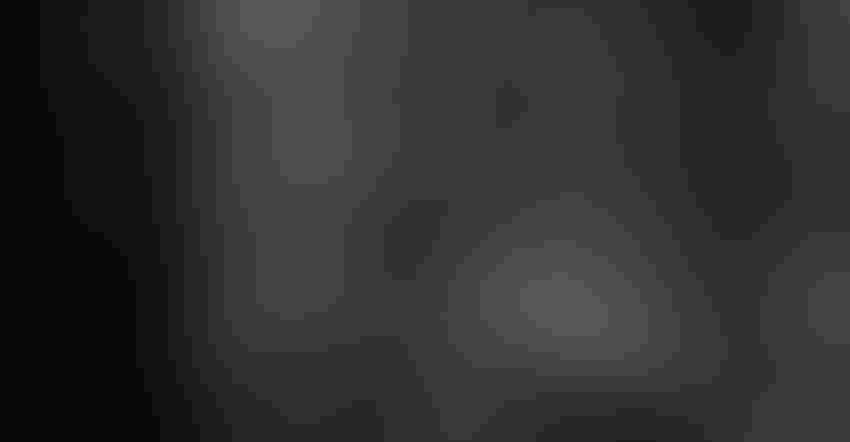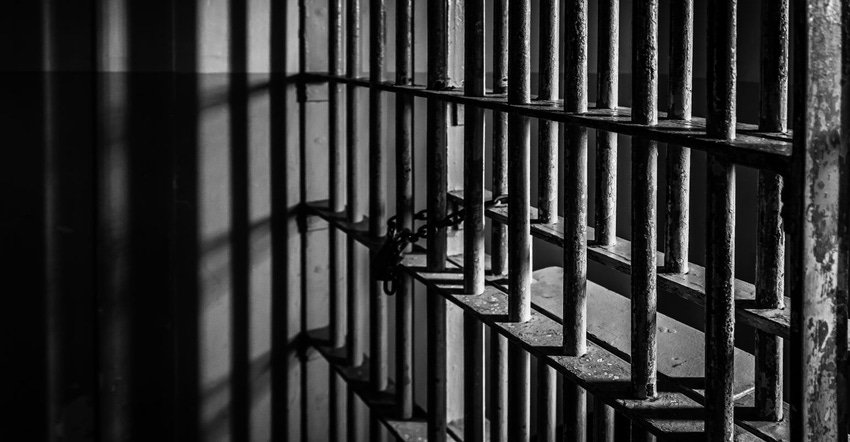 On Jan. 27, 2022, in a U.S. courtroom in Fort Lauderdale, Florida, Aaron Singerman was sentenced to 54 months in prison for his role in conspiring to sell illegal anabolic steroids and other unlawful products marketed as dietary supplements.
On Dec. 1, less than a year into his sentence, the former CEO of Blackstone Labs and current owner of sports supplement brand RedCon1 was a free man.
Just a few days later, Singerman posted a short video clip with his kids on Instagram.
"I am back at RedCon1," he declared. "We are back, going to be kicking ass again."
Singerman also thanked his legal team, adding, "They've been nonstop working on getting me out."
The bodybuilding and fitness communities raised the obvious question on social media. How did Singerman get released from prison less than a year into a 4 1/2-year sentence?
The answer, some speculated, was simple. He's a "rat," a derogatory term for those who cooperate to assist the government in targeting their former associates in criminal investigations.
Blackstone Labs co-founder Phillip (P.J.) Braun, who pleaded guilty in November 2021 to conspiracy to distribute controlled substances and to selling unapproved new drugs, remains incarcerated at a minimum-security federal prison camp in Montgomery, Alabama, federal Bureau of Prisons (BOP) records show. His release date is Dec. 16, 2025.
FDA declined to comment for this story.
The U.S. Department of Justice referred a reporter's inquiry about Singerman's early release to BOP, adding it was BOP's "decision."
Donald Murphy, a spokesman for BOP, confirmed Singerman was released on Dec. 1 and last served time at the Federal Prison Camp in Pensacola, Florida.
Singerman was released through the First Step Act, Murphy said. Signed in December 2018 by former President Donald Trump, the First Step Act (FSA) grants federal inmates the chance to earn 54 days of earned time credit for every year of their imposed sentence, according to a BOP overview of the law. In addition, BOP explains, "inmates who successfully complete recidivism reduction programming and productive activities can earn time credits that will qualify them for placement in prerelease custody (i.e., home confinement or a Residential Reentry Center)."
Experts: Singerman likely cooperated to gain early release
Three experts in criminal defense and/or BOP policies who were interviewed for this story concluded Singerman wasn't in custody long enough to get out of prison in December based solely on the FSA.
Alan Ellis, a past president of the National Association of Criminal Defense Lawyers, who has expertise in sentencings and prison matters, said he suspects Singerman was released early after cooperating with the government, and a Rule 35(b) motion under the Federal Rules of Criminal Procedure was filed.
According to the U.S. Sentencing Commission, offenders may "receive credit for substantial assistance after they have been sentenced" under FRCP 35(b).
At Singerman's sentencing, U.S. District Judge William P. Dimitrouleas acknowledged the possibility that the government would file a Rule 35 motion in the future, "and if they do, then the court will address it at that time."
About a week before Singerman's release, five docket entries were filed with the U.S. District Court for the Southern District of Florida—all of them under seal. Two were filed on Nov. 21, and three on Nov. 22.
The public docket does not show who filed the documents under seal.
The sealed filings led experts interviewed for this story to conclude Singerman was released on a Rule 35 motion. The courts and the Justice Department closely guard cooperation with the government, said Ellis, co-author of the 600-page Federal Prison Guidebook, whose sixth revision was published in 2022.
Ellis acknowledged the First Step Act provides for earned time credits for anti-recidivism programming, but he said it's "nothing like" the time Singerman earned. An expert on BOP policies, who Ellis recommended as another authority and who agreed to speak on background, reached a similar conclusion.
Under the FSA, the expert said, an inmate can earn 10 days off for every 30 days of programming; and after six months, the person is eligible for up to 15 days off. In addition, an inmate can receive up to a year off his sentence for participating in a nine-month drug treatment program, although the person must also serve at least four months in a halfway house to earn such credit, the expert said.
Singerman, who Judge Dimitrouleas recommended participate in the Residential Drug Abuse Program, only spent about 10 months in federal custody after being sentenced.
The expert opined Singerman did not get credit for the drug program and could only have earned between 100 to 150 days of FSA credits through December.
"It's possible he cooperated with the government on another case," the BOP policies expert concluded.
When a reporter shared experts' conclusions that Singerman could not have been released less than a year into his sentence based solely on the First Step Act, a BOP spokesman reiterated the FSA was the basis of his release, and he declined further comment.
There's another possibility for Singerman's early release from prison, legal experts said, though they found it unlikely based on public information: That he was released in response to a motion for compassionate release, based on "extraordinary and compelling reasons," such as a terminal illness.
Neither BOP nor DOJ mentioned such circumstances in their response to questions for this article.
An attorney with the National Association of Criminal Defense Lawyers (NACDL), who reviewed some filings in the Singerman docket, said it was "within the realm of possibility" that a motion for compassionate release was filed and unopposed by the government. However, the legal expert said it was not their "first guess" regarding his early release.
"There's no mention of this guy being sick in the sentencing transcript," the NACDL lawyer remarked. "It just seems unlikely to me that he went from fine to terminal that quickly. That's pretty unusual."
While medical information is confidential, a motion for compassionate release is not necessarily filed under seal, legal experts said. Ellis said he didn't believe such a motion would be sealed if a person were suffering from a terminal illness. In the U.S. District Court for the Southern District of Florida, where Singerman was prosecuted and sentenced, judges have discussed compassionate release motions in court orders that have been made public.
"The long and short of it is, even if he did get some reduction through taking programming through this earned time credits stuff … it's not enough to get him time served," the NACDL attorney concluded. "I don't know what else it can be but a Rule 35."
Life out of prison, back leading RedCon1
Singerman looks fit and muscular in a recent video published on YouTube, where he donned a RedCon1 T-shirt and discussed attending Mr. Olympia in Las Vegas in mid-December.
In the video, he briefly described life in prison after being the boss and owner of a company (RedCon1) with hundreds of employees. Everyone "in prison is basically treated like a sub-human piece of shit," Singerman said.
He also mentioned receiving positive feedback at Mr. Olympia, including many hugs.
"In a million years, I would never have thought I'd be there standing at the booth talking to fans and friends and family of RedCon1 and me and all these industry people," he said.
Singerman described as "very weird, very strange" the feeling of returning to RedCon1 as the boss after his experience in prison.
In December, he issued a brief statement to Natural Products Insider after being contacted about his early release from prison.
"A lot of people are being let out of federal prison early because of recent prison reform laws," he said. "In my case, I participated in intensive substance abuse counseling, and I have some underlying health conditions that I'm not going to discuss."
Singerman did not respond to follow-up questions for this story. However, he and his lawyer stressed the man who led Blackstone Labs until 2016 is a different person.
Sentencing details, and a scheme run 'in broad daylight'
"I want to just start with the truth; and the truth is I knew what I was doing was wrong back in the Blackstone [Labs] days from 2012 to 2016," Singerman said before Judge Dimitrouleas during his 2022 sentencing, according to the written sentencing transcript. "We started to sell Blackstone products that were illegal or on the very edge of regulation, and I have no excuses."
Singerman, who was 42 years old at the time of sentencing, acknowledged, "I knew that it was wrong even back then."
Singerman's attorney, James Durham, noted his client paid a forfeiture of $2.9 million, and Durham requested the judge impose a sentence of 20 months in prison. Such a term of incarceration, Durham argued, would achieve the government's goal of deterrence, and it would represent the largest prison sentence imposed for a case involving anabolic steroids sold as dietary supplements.
During sentencing, Singerman described RedCon1 as "the pinnacle in the industry when it comes to consumer safety and regulatory compliance."
His lawyer said "not a dime of Blackstone money" was used to fund the business. Instead, Singerman obtained "a $500,000 loan of product that he had to sell within 60 days without having any idea whether or not this was going to work," Durham said.
"This is not a case where some drug dealer who's made however much goes and buys a car wash and then wants to tell the government later on using the proceeds of his criminal activity… '[D]on't come after me, I'm a businessman now,'" Durham said.
Others at sentencing also testified on Singerman's behalf, including a rabbi in Boca Raton who has known Singerman since 2013, and described him as someone who treats everyone with respect and who was "extremely, extremely remorseful" for his crimes.
"What Mr. Singerman talked about being the worst thing in his life turned out to be the best thing in his life," Durham said. "Going away from criminality, in founding a company that everyone is proud of, including the government agency. … I don't know why FDA is not saying this is the model as it relates to RedCon1."
The lawyer juxtaposed the circumstances involving Blackstone Labs against other cases involving "three underground steroid labs with [the] hallmark of drug dealing, guns, obstruction, whatever."
At sentencing, DOJ trial attorney Alistair Reader countered the scheme by Blackstone Labs "was run in broad daylight on the internet, with advertisements on Facebook, with a website bragging that their products were the best quality products."
Reader described the scheme as "brazen" with a "veneer of legitimacy" that enabled Blackstone Labs to sell millions of dollars in steroids. Marketing the products as dietary supplements "was a very big lie—and a lie that was absolutely responsible for this company continuing from 2012 all the way into 2017 when law enforcement's investigation became overt," the government lawyer said.
The conduct endangered thousands of consumers across the U.S. and was "dangerous to the people who were actually hurt," Reader added.
Subscribe and receive the latest insights on the healthy food and beverage industry.
Join 47,000+ members. Yes, it's completely free.
You May Also Like
---