Kellogg Company Suspected in Salmonella Outbreak
Kellogg Company Suspected in Salmonella Outbreak
In recent news, Kellogg Company has voluntarily recalled certain packages of its Honey Smacks cereal because the food may be contaminated with salmonella, FDA has recognized additional fibers in response to citizen petitions, and members of the dietary supplement visited Capitol Hill to lobby members of Congress on various issues.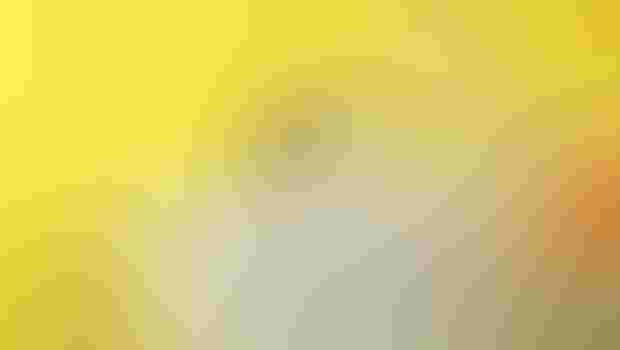 Editor's note: Below is a weekly roundup of potential news of interest to the health and nutrition industry.
Kellogg Company Suspected in Salmonella Outbreak, Recalls Cereal
Kellogg Company announced voluntarily recalling certain (15.3 oz. and 23 oz.) packages of its Honey Smacks cereal because the food may be contaminated with salmonella.
Kellogg said it commenced an investigation with a third party who produces Honey Smacks after it was contacted by FDA and Centers for Disease Control and Prevention (CDC) regarding reported illnesses.
According to FDA, a preliminary investigation linked the cereal to more than 60 illnesses from salmonella in more than 30 states. FDA said it's inspecting the facility that makes Kellogg Honey Smacks.
"We'll continue to work with Kellogg's to identify not only the source of the contamination, but the actions needed to prevent this kind of outbreak from happening again," FDA Commissioner Scott Gottlieb, M.D., said in a statement., warning consumers of the risk of salmonella.
FDA's warning to consumers, he added, "is part of the commitment we made earlier this year to act quickly in response to identified risks and to notify consumers early in the course of our investigations."
CDC estimates salmonella is responsible annually for roughly 1.2 million illnesses, 23,000 hospitalizations and 450 deaths in the United States. Most people infected with salmonella develop abdominal cramps, diarrhea and fever 12 to 72 hours after infection.
According to CDC, most individuals recover without treatment following an illness typically lasting four to seven days.
FDA Recognizes Additional Fibers
FDA has published guidance, allowing food manufacturers to count eight new fibers when calculating the total amount of fiber per serving to declare on the Nutrition Facts and Supplement Facts labels.
Scott Gottlieb, M.D., commissioner of the FDA, said in a press release the new fibers include "mixed plant cell wall fibers (a broad category that includes fibers like sugar cane fiber and apple fiber, among many others); arabinoxylan; alginate; inulin and inulin-type fructans; high amylose starch (resistant starch 2); galactooligosaccharide; polydextrose; and resistant maltodextrin/dextrin."
The guidance was published following FDA's review of citizen petitions, which requested the agency identify additional isolated or synthetic non-digestible carbohydrates in the listing of dietary fibers. Gottlieb said FDA is evaluating other petitions, which request the recognition of additional fibers.
"We recognize the importance of providing timely responses so that food makers have certainty around their manufacturing decisions," he said. "We also welcome the submission of additional petitions in the future as science emerges and as new ingredients are identified. Our expectation is that we will continue to evaluate additional dietary fibers on a rolling basis, and we expect that additional fibers may be recognized in the future."
For more information on the topic, check out:
Guidance for Industry: The Declaration of Certain Isolated or Synthetic Non-Digestible Carbohydrates as Dietary Fiber on Nutrition and Supplement Facts Labels

Constituent Update: FDA Issues Guidance, Science Review, and Citizen Petition Responses on Dietary Fiber
Food Stamps, SARMs Highlight Industry's Visit to Congress
Groups of dietary supplement industry members brought nutrition to Capitol Hill, visiting many key congressional member offices to discuss hot button issues, including industry's approach to nutrient deserts and the latest sports supplement adulterant. The Industry Day on the Hill, a longtime Council for Responsible Nutrition (CRN) event, was co-hosted this year by the American Herbal Products Association (AHPA).
In a morning briefing in the Jefferson Building at the Library of Congress—a home base for the day—industry participants heard from several key members of the House of Representatives, including Mike Rogers (R-Alabama). The audience then split into twelve groups representing various states across the country, and each group visited two to three key House member offices to discuss industry issues. There was a similar post-lunch session, during which Sen. Martin Heinrich (D-New Mexico) and Hungarian Ambassador László Szabó addressed the attendees before the Senate office visits.
In the office visits, industry discussed the economic impact of the dietary supplement industry, as well as key self-regulatory efforts, such as AHPA's Good Agricultural Practices (GAPs) and CRN's Supplement OWL (Online Wellness Library), a dietary supplement product registry. There was also discussion of the need for additional funding for FDA's Office of Dietary Supplement Programs (ODSP).
On specific legislation, industry talked to congressional staff about efforts to enable SNAP (Supplemental Nutrition Assistance Program) participants to purchase multivitamins through the program, which was formerly known as the Food Stamp program. Also highlighted were industry-supported efforts to pass legislation—the SARMs Control Act—to stop the proliferation of illegal SARMs (selective androgen receptor modulators) in dietary supplements.
Subscribe and receive the latest insights on the healthy food and beverage industry.
Join 47,000+ members. Yes, it's completely free.
You May Also Like
---