Is Hemp the Next Superfood Superstar?
Is Hemp the Next Superfood Superstar?
As stacked as the deck has been against hemp, its dense nutritional makeup has helped it rise above the fray. Hemp seed is rich in heart-healthy omega-3 and omega-6 fatty acids, essential fatty acids such as gamma linoleic acid (GLA), as well as protein, vitamins, minerals and fiber.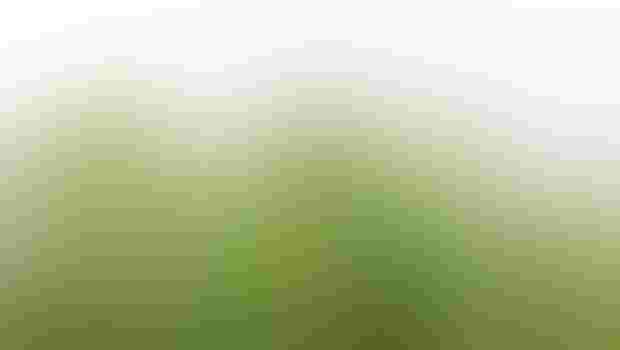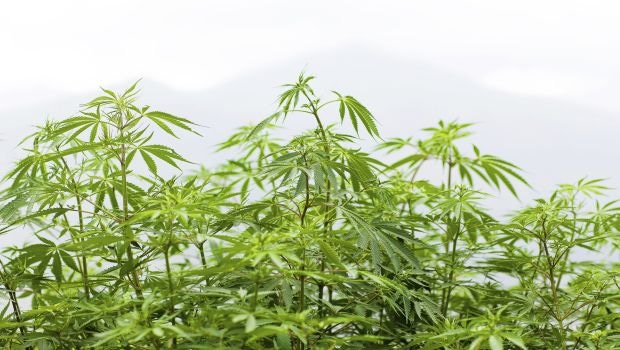 If Rodney Dangerfield were reincarnated as a plant, he would no doubt come back as hemp. Despite remarkable health benefits and agricultural properties, hemp has suffered from a lack of respect for decades. Easily mistaken for THC-rich marijuana (both hemp and marijuana are actually the same plant species—cannabis sativa), hemp contains a negligible amount of THC (the psychoactive ingredient found in marijuana) and is also genetically different than marijuana. But hemp does have nutritionally potent seeds that make a case for hemp as the next "superfood" superstar.
Industrial hemp has a history that mirrors that of America—a hardy, hard-working plant that has been grown in the United States virtually since the country was settled. Regarded as a staple crop as recently as the 1800s, hemp is literally woven into the fabric of America; the fast-growing plant actually inspired many American town names, including "Hempstead" and "Hempfield." But hemp's fortunes changed early in the 20th century when the Marihuana Tax Act was passed in 1937, defining hemp as a narcotic drug and making no distinction between industrial hemp and marijuana. The Act required hemp farmers to register with the federal government and obtain a special tax stamp to avoid stiff penalties, including imprisonment.
The storm clouds over hemp darkened in 1970 with the passage of the Controlled Substances Act, which made it illegal to grow hemp without a difficult-to-obtain Drug Enforcement Administration (DEA) permit. Regulations pertaining to hemp cultivation in the United States have only recently begun to loosen, though the pace is actually behind that of marijuana legalization. Federal approval of hemp research and development pilot programs at the state level came in the 2014 Farm Bill, but only in states that have formally approved industrial hemp farming. Nineteen states have passed laws allowing hemp production under conditions outlined in the Farm Bill, though that number could increase dramatically in 2015.
As stacked as the deck has been against hemp, its nutritionally dense seeds (often sourced from Canada, where cultivation is legal) have helped it rise above the fray. Hemp seed is rich in heart-healthy omega-3 and omega-6 fatty acids, essential fatty acids (EFAs) like gamma linoleic acid (GLA), as well as protein, vitamins, minerals and fiber. Better yet, hemp seed is on the right side of two of today's hottest nutritional concerns. First, hemp seed is regarded as a complete source of protein because it contains all ten essential amino acids and has them in the correct ratio for the body to use most efficiently. Second, hemp seed is gluten-free and is not known to cause any food allergies.
Hemp's claim to superfood status primarily revolves around the protein and omega-3 content of hemp seeds relative to other superfoods. In particular, hemp seed is viewed as a much more sustainable source of omega-3s than fish, but also contains higher levels of these heart-healthy fatty acids than trendy chia seeds or flax seeds.
Innovation in food products containing hemp seed or its derivatives has expanded beyond nutrition bars and non-dairy "milks" to new categories. Coffee is a newcomer to the trend, with the Czech Republic's Cannabissimo Gourmet Coffee with Hemp Seeds adding a nutritional kick. Iecavnieks Hemp Spread, a new launch in Lativa, leverages the heart-health benefits of hemp seeds with a healthful bread spread. Closer to home, hemp has been welcomed in energy drinks as a "smooth energy source" through Canna Energy Hemp Infused Energy Drinks from CannaLife USA and DuBe Hemp Energy Shots from American Seed & Oil Company.
Industry believes these are still the early days for hemp. The Hemp Industries Association estimates sales of hemp food and body care products were around USD $184 million in the United States in 2013. While that figure may be small compared to other healthful ingredients, the estimated 24-percent year-to-year growth rate it represents shows that hemp's best days may lie ahead.
Tom Vierhile of Datamonitor Consumer will talk more about hemp and its rising position as a "superfood" ingredient during the Trends In Hemp presentation at Ingredient Marketplace in Orlando, April 7-9.
Tom Vierhile is the Innovation Insights Director for Datamonitor Consumer. Tom can be reached at [email protected], or on Twitter at @TomVierhile.
Subscribe and receive the latest insights on the healthy food and beverage industry.
Join 47,000+ members. Yes, it's completely free.
You May Also Like
---