Independent Health Food Stores Embrace CBD
Independent Health Food Stores Embrace CBD
CV Sciences Inc. maintains relationships with natural product stores across the United States, reflecting retailers' strong interest in CBD (cannabidiol) and similar products derived from hemp.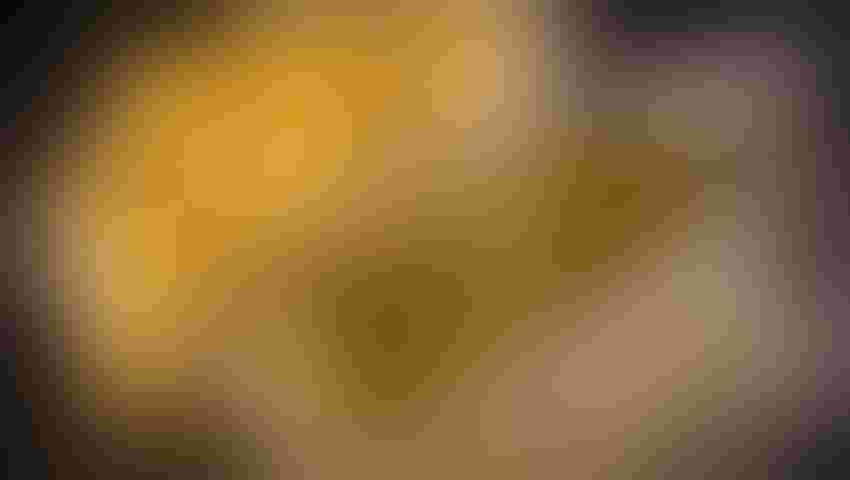 CV Sciences Inc. maintains relationships with natural product stores across the United States, reflecting retailers' strong interest in CBD (cannabidiol) and similar products derived from hemp.
In the four weeks ending Dec. 3, 2017, CV Sciences' PlusCBD Oil ranked third in brands in the food supplements category of products sold in the natural supermarket channel, based on data collected by SPINS, a provider of consumer insights, analytics reporting and consulting services.
"The SPINs data is a very good barometer of how well we're doing as a brand," said Sarah Syed, director of marketing for CV Sciences, in a phone interview.
CV Sciences has focused on independent health food stores and specialty grocers, and PlusCBD Oil is carried at more than 1,500 natural food stores in the United States, company executives said.
While many smaller and mid-sized chains have begun to carry CV Sciences' CBD products, Syed acknowledged, "it's been a process of creating comfort around this ingredient.
"And as people see that [CBD] has been effective, and that there are brands that they can trust and understand the nature of the dietary supplement industry…this is a good reflection of how the success of this category is going to continue to blossom," she said.
....................
2017 U.S. sales estimate for CBD from hemp and marijuana-derived sources
--- $360 Million
--- $178 Million (hemp-derived CBD)
--- $182 Million (marijuana-derived CBD)
Source: Hemp Business Journal
....................
Stuart Tomc is vice president of human nutrition at CV Sciences. He and Syed have attended more than 100 trade shows over the last three years as part of a campaign largely focused on CBD-related education. CV Sciences also has schooled independent health food stores through in-person visits, webinars, online training and other means.
"Stuart was on the phone all the time with stores, training them the second we on-boarded them," Syed observed.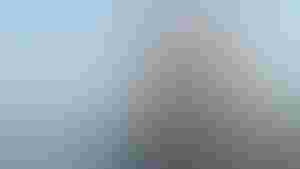 Asked how CV Sciences has attracted retailers, Tomc said, "The process has been sort of one touchpoint at a time, one person at a time, one experience at a time and one dose of CBD at a time."
Added Tomc: "And since as an audience, natural product consumers have been desperately seeking … natural, safe, effective alternatives, they were all too happy to respond when they found one that really worked."
Bluebird Botanicals began selling CBD-containing supplements in 2013. Brandon Beatty, founder and CEO of Bluebird Botanicals, said in an interview in November 2017 that his company was on track to generate US$6.5 million in annual sales. That's roughly double from gross sales in 2014.
The company moved into a new facility and planned to invest hundreds of thousands of dollars in a new production assembly line to meet demand.
"I'm hoping that next year, we can start averaging $1 million per month," Beatty said in a phone interview. "With the current growth, I think that's potentially a little conservative. But I do hope to do about $12 million next year, so we're going through a very big growth phase right now."
Christopher Hussey, director of communications for Isodiol International Inc., a provider of cannabis-derived products, said his employer is focused on targeting the broader market today—not just consumers who are aware of and embrace cannabis.
"You will not see a hemp leaf," Hussey said, commenting on Isodiol's 2018 product catalogs. "You won't see the word 'CBD.' You won't see the color green. You won't see that cannabis-aware marketing.
"We're leading the charge to say, 'We're not interested in the 10 percent of the marketplace that's cannabis-aware,'" he explained. "We are interested in the 100-percent of the marketplace that needs, wants and desires these effects and these products in their life."
Isodiol is among companies marketing products containing a full spectrum of phytocannabinoids, including CBD. According to Isodiol's website, its MultiSpectrum Hemp Oil "delivers the range of phytocannabinoids present in the original hemp plant, as nature intended."
Isodiol has several other CBD-containing products, including BIOACTIVE IMMUNAG. According to the company, the product contains non-cannabis CBD and natural extracts derived from the Humulus kriya and Humulus ooty hops plant.
Isodiol also sells cannabis-infused, single-servings of coffee, hot cocoa and tea. Its Pot-O-Coffee product line includes coffee infused with non-psychotropic CBD derived from agricultural-based hemp oil.
Hussey said Pot-O-Coffee would be distributed through major retailers beginning in January 2018; the company did not immediately reveal the names of its retail partners.
"These retailers know that over the next few years, this is a major … market segment," Hussey said.
Lucky's Market would likely agree. In October 2017, it was reported in The Cannabist that the health foods grocer was selling nearly a dozen brands of hemp-derived extracts high in CBD at its 25 stores around the United States.
"For those of you [who] missed the boat, join the evolution now, or it's going to be too late," Tomc of CV Sciences proclaimed. "No one is going to stop hemp-derived CBD extracts. Nobody."
....................
2020 U.S. sales estimate for CBD across the hemp-derived, marijuana-derived and pharmaceutical industries
--- $1.1 billion
Source: Hemp Business Journal
....................
Subscribe and receive the latest insights on the healthy food and beverage industry.
Join 47,000+ members. Yes, it's completely free.
You May Also Like
---