In FY16, FDA Objected to Fewer Dietary Supplement Ingredient Notices
In FY16, FDA Objected to Fewer Dietary Supplement Ingredient Notices
Currently available data shows FDA has objected to fewer new dietary ingredient notifications—and consequently acknowledged more submissions without objections—in recent years.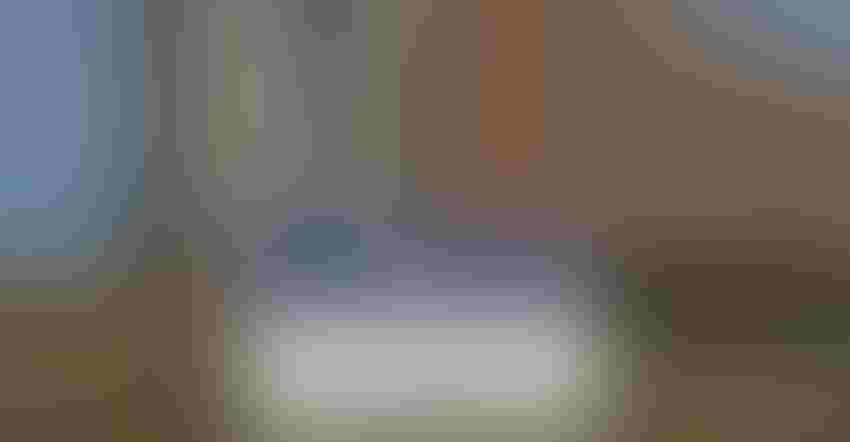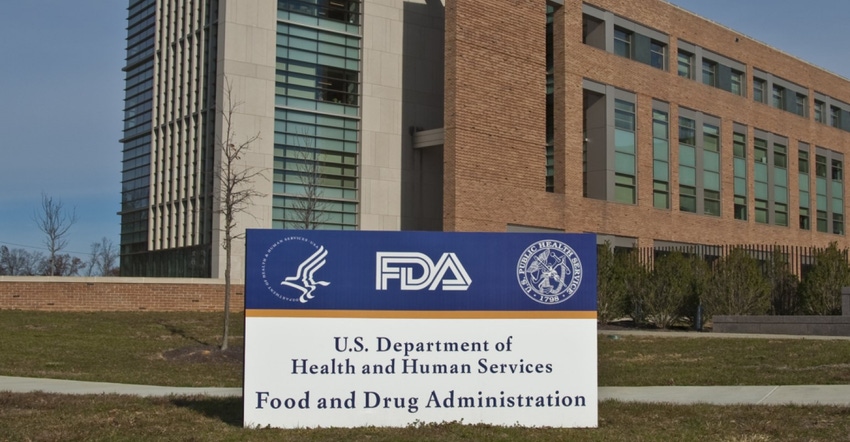 Dietary supplement companies are having more success in recent years bringing new ingredients to market in the United States without objections from FDA.
Among companies that submitted new dietary ingredient notifications (NDINs) to federal regulators, data compiled by FDA over a three-year period suggests increased compliance with a safety-related notification requirement in the 1994 Dietary Supplement Health and Education Act (DSHEA).
In fiscal year 2014 (FY14), FDA only acknowledged 17 percent of NDINs without an objection. In FY16, the percentage of acknowledgement responses, or so-called good day letters, increased to 32 percent, according to FDA data INSIDER obtained.
"On the surface, it does look like we're moving in the right direction with a higher number of no objections," said Duffy MacKay, senior vice president of scientific and regulatory affairs with the Council for Responsible Nutrition (CRN), in a phone interview.
However, MacKay cautioned the devil is in the details. For instance, he wondered whether some of FDA's acknowledgment letters are in response to notices from different companies for the same ingredient.
Referencing the increasing number of acknowledgment letters in recent years, an FDA official, Cara Welch, Ph.D., said, "I think there's a reason to be optimistic about that, and we'll keep an eye on it over the next few years."
Welch, senior advisor to FDA's Office of Dietary Supplement Programs (ODSP), noted the NDIN process is a priority for her office.
"It's FDA's only opportunity to see product formulation and safety information before a [dietary supplement] product enters the market," she explained in a phone interview.
"In an ideal world, we're receiving and reviewing notifications for the products for which notifications are required," she said. "We're not necessarily receiving notifications for those that aren't required. The notifications contain all the information that we need to conduct a thorough review. And practically speaking, we want to continue to help firms understand when they need to submit that notification and when they don't."
It's difficult to draw firm conclusions from FDA's data. It only captures a three-year period and doesn't reflect FDA's responses to NDINs in FY17 after FDA published revised NDI draft guidance in August 2016. (In a Freedom of Information Act request that remains pending, INSIDER has asked FDA for NDI data covering part of FY17, which began Oct. 1, 2016.)
The currently available data, nonetheless, shows FDA objected to fewer NDINs—and consequently acknowledged more submissions without objections—in recent years.
As INSIDER previously reported, of the 887 total NDINs FDA received through early November 2015 since DSHEA was passed, FDA objected to approximately 75 percent, or three out of four submissions. By comparison, in FY15 and FY16, FDA objected to 71 percent and 68 percent of NDINs, respectively.
Daniel Fabricant, Ph.D., executive director and CEO of the Natural Products Association (NPA), noted FDA's objection to an NDIN doesn't necessarily bar a supplement company from taking a new ingredient to market.
"I think there's always been a misconception that a 'bad day letter' means you can't go to market, which isn't necessarily the case," said Fabricant, FDA's former director of the Division of Dietary Supplement Programs.
For instance, he cited disagreements between FDA and a company on whether an ingredient subject to an NDIN is safe. The NDIN process is distinguishable from premarket approval of a pharmaceutical drug, and FDA bears the burden under DSHEA of establishing that a dietary supplement is adulterated.
Commenting on the hike in acknowledgement letters, Fabricant expressed the view that companies are engaging FDA in the NDIN process, such as meeting with the agency before making a submission.
"FDA isn't going to give you a complete road map," he observed in a phone interview. "But they will listen, and they want to see more people get AKLs [acknowledgement letters]."
FDA is hoping that its revised draft NDI guidance and an electronic portal will help clarify for companies when they need to submit a notification and how to prepare one.
Publication of the NDI draft guidance has been beneficial, MacKay of CRN said.
"It's heightened the industry's awareness over its obligations to file," he said. "It's heightened FDA's awareness over its obligation to be fair and balanced in its handling of NDI submissions. FDA is strongly encouraging pre-submission meetings to make things more efficient [and] increase your chances of no objection."
Still, even though FDA published an NDIN regulation 20 years ago and has issued two NDI draft guidance documents since 2011, many companies continue to struggle with the notification requirement.
According to FDA data, nearly one-quarter of NDINs in FY16 were incomplete, failing to meet the requirements in its NDI regulation (21 C.F.R. 190.6), which FDA adopted in 1997.
"More sophisticated firms, more prepared firms, tend to submit notifications that are complete," Welch observed. "And we try to have that open line of communication, transparency [and] work with them" to confirm FDA can answer companies' questions.
FDA's electronic portal, established in 2015 for submitting NDI notifications, could help more companies make a complete submission.
"The electronic submission portal was designed with the intent to capture most of the requirements" in FDA's regulation, Sibyl Swift, special assistant to ODSP, said during the 17th Annual Oxford International Conference on the Science of Botanicals.
That's not to say FDA will invariably issue a good day letter. In FY16, for example, FDA objected to 24 percent of NDI notifications based on concerns with the safety or identity of a dietary ingredient. And 20 percent of FDA's responses contended the subject of the notification did not meet the criteria for a dietary ingredient or supplement.
In publishing its draft NDI guidance, FDA also is hoping more companies will prepare NDINs for which a submission to the agency is required. With tens of thousands of dietary supplement products on the market, FDA and others suspect at least some companies are failing to notify the agency before marketing a new ingredient.
In FY16, FDA received 58 NDINs.
In an emailed statement, Welch said FDA is seeking "to increase the rate of submissions for products that require a notification."
"And then secondly, of course, we want a good notification," she said in the phone interview. "We want a complete notification that's thorough…So we'll continue to work on the stakeholder education and outreach so we can move in that direction."
Loren Israelsen, president of the United Natural Products Alliance (UNPA), observed in a phone interview that the three-year figures showed progress, such as the increase in acknowledgment letters and decrease in the percentage of objections related to safety or identity. In FY16, FDA objected to 24 percent of notifications based on safety/identity issues, down from 39 percent in FY14.
Israelsen suggested FDA has gotten better at helping companies navigate the NDIN process.
"This is overall progress," he said, commenting on the FDA data.
FDA's responses to NDINs over the next few years could signal whether the recent improvement in acknowledgment letters is part of a long-trend or just an anomaly. MacKay, however, expressed optimism.
"I think for the first time in a long time, everyone is working towards the same end game…doing this right and doing it well because ultimately our obligation is to our consumer to know that our ingredients are safe, and that's what this whole thing is about," he said.
Subscribe and receive the latest insights on the healthy food and beverage industry.
Join 47,000+ members. Yes, it's completely free.
You May Also Like
---