IFT News: Companies Shared News and Showcased New Products, Ingredients
IFT News: Companies Shared News and Showcased New Products, Ingredients
Companies showcased new ingredients and products at the 2016 Institute of Food Technologists (IFT) Annual Meeting & Food Expo in Chicago, July 16-19.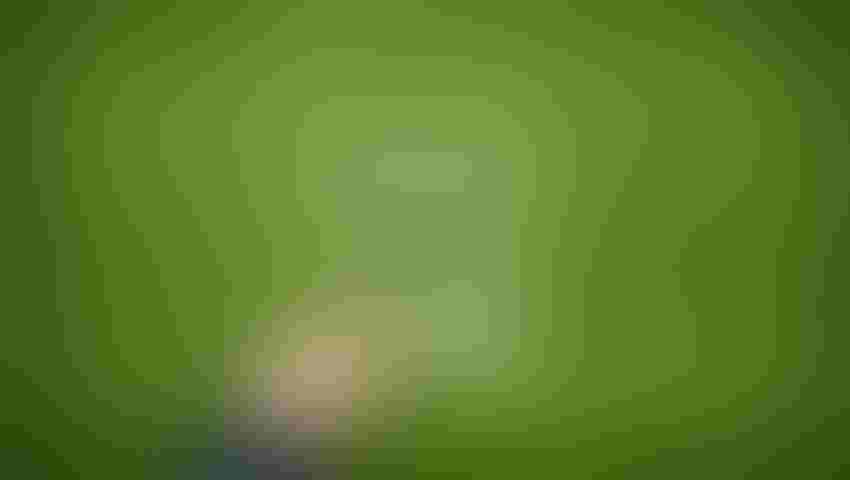 Companies showcased new ingredients and products at the 2016 Institute of Food Technologists (IFT) Annual Meeting & Food Expo in Chicago, July 16-19, and attendees had the opportunity to experience trends in the industry.
Product and Ingredient Launches
Carolina Innovative Food Ingredients (CIFI) launched four new ingredient brands and two other new products at IFT, defining and adding to its existing line of 100 percent Carolina-made sweet potato ingredients, which can replace artificial sweeteners and other unpopular ingredients in clean-label applications. The new brands are:
•Carolina Original cloudy sweet potato juice: a nutrient-dense, domestically sourced juice that adds flavor, color, and a nutritional boost to baked goods, sauces and more.
•Carolina Clear clarified sweet potato juice: the ideal alternative to high fructose corn syrup and sugar for your health-focused consumer, adding vegetable servings and a health halo.
•Carolina Craft dehydrated sweet potato ingredients: sweet potato flour and granules that support gluten-free and non-GMO applications by adding flavor, texture and nutrients including fiber.
          •Carolina Sweet clean label sweetener: a vegetable-based, nutritional replacement for high fructose corn syrup and other undesirable sweeteners.
With solutions for bakery, meat, confectionery, dairy and beverage, Corbion offers a comprehensive and diverse portfolio. At IFT 2016, Corbion showcased the following products and their capabilities:
Ensemble® –easing the transition to non-PHO emulsifiers.

UltraFresh® –extending bread shelf life.

Verdad®™vanta®—offering multifunctional benefits for meat and poultry with natural ingredients.

Opti.Form® –solution that does more than deliver top shelf Listeria control.

Purac® Powders –delivers a clean, long-lasting sour taste for acid-sanded confectionery.
Dow Food Solutions showcased two plant-based functional ingredients, developed to help manufacturers reduce fat or offer healthier products to their customers – WELLENCE™ Fat Reduction Food Gums and the METHOCEL™ Portfolio for meat applications.
Parker Products is supporting the dairy industry with its new line of seven clean label cake inclusions, produced through a unique hot panning process, which was showcased at IFT. Parker's cake inclusions are produced using a unique hot-panning process, which leaves lower moisture content in the final piece. This allows for a longer shelf life of up to 12 months.
BENEO highlighted the technical performance of Remypure.  Remypure is the company's first high performing rice starch that qualifies for both natural and clean-label status worldwide. "Remypure, our new functional native rice starch, supports manufacturers in the development of products that respond to the growing natural and clean label trend demanded by consumers," said Jon Peters, president of BENEO, Inc.
Solvay brought its vanilla taste range and expertise to IFT this year. Visitors were invited to discover how Solvay can help create great tasting nutritional products. "Our Rhovanil® vanillin is of the highest purity, consistent quality, best-in-class safety and traceability,'" said Edouard Janssen, vice president of Solvay's Aroma Performance business unit in the Americas. "And it's 'made in the USA'."
With Steviva Ingredients' new Erysweet+ Ultra blend, clean-label, sugar-free chocolate can be achieved. Erysweet+Ultra is a super-fine mesh powder consisting of SteviaSweet 95-60 with Erysweet non-GMO erythritol, a polyol that provides natural low-calorie sweetening and bulk. This proprietary blend of highly purified steviol glycosides delivers a clean flavor that is free from bitter notes and aftertaste commonly found in other stevia products.
Tate & Lyle served up food-truck-inspired fare that delivers on global flavor trends at IFT. Influenced greatly by a new generation of consumers, the menu consists of a label-friendly sweet street taco; a fiber-enriched summer mango gazpacho; a reduced-calorie/reduced-sugar spicy chocolate milk and a gluten-free cinnamon-sugar donut.
TIC Gums debuted new clean label texture and stability solutions for use in dairy alternative beverages, gummy applications and ice cream formulations at IFT. Ticaloid® PRO 181 AG is new technology for formulators seeking to target texture and stability in ready-to-drink, dairy alternative beverages. Ticagel® Natural GC-581 B is an all-natural, non-GMO gelatin replacer for use in gelatin-free gummy candy and nutritional delivery systems. Dairyblend Natural IC CL is a turn-key stabilizer system that eliminates the need for mono-and diglyceride emulsifiers in soft serve and hard pack ice cream applications.
Company News
Glanbia Nutritionals announced that it has just completed the process of combining its three businesses into one nutritional powerhouse. IFT attendees were among the first industry professionals to experience Glanbia Nutritionals as a new integrated business.
Since 2012, Edlong has awarded thousands of dollars in scholarship money to students pursuing a degree in food science with an emphasis on dairy flavors and/or dairy science. Manpreet Kaur Cheema and Simon Itle—two students at the Pennsylvania State University—have been awarded the Edlong Dairy Technologies Scholarship through IFT.
NMI introduced the 2016 Healthy Aging Across Generations, which seeks to provide insights into how today's consumer confronts their own health and wellness, helping to uncover factors that create health challenges, and reveal some underlying dynamics that may help to provide a glimpse into what lies ahead. This report covers the various dimensions of healthy aging, and the opportunities which exist to help consumers translate their aspirational attitudes into actual behaviors.
Virginia Dare has been producing flavors and extracts for more than 90 years, and debuted a refreshed and evolved brand at the 2016 IFT show in Chicago. Virginia Dare's new brand was supported by materials including a new logo, website, marketing and sales materials, and trade show booth.
Fiberstar Inc. announced a student innovation contest entailing new and novel ways to use citrus fiber. This contest is introduced during a time when the food industry is exploding with cleaner and simpler versions of food products that appeal to a knowledgeable growing consumer base. "We are thrilled to offer universities and students an opportunity to apply their food science knowledge and creativity to solve real world challenges." said Fiberstar, Inc. president and CEO, John Haen.
Gelnex has named its new sales and customer service team for the North American market. Alexandre Assis, Gelnex global sales director, will be taking on the leadership of sales and marketing. "Gelnex has seen some changes in North America," Assis said. "Over the last 10 years our sales and customer support team has made a huge contribution, greatly building the Gelnex brand. In this new step, we are proudly expanding our North American team, drawing from new talent and the Gelnex ranks within our global network."
Archer Daniels Midland Co. (ADM) showcased its extensive portfolio of ingredients and solutions at IFT. Companies such as Harvest Innovations, Eatem Foods, Specialty Commodities Inc. (SCI) and WILD Flavors have joined with ADM, giving customers access to innovative products, extensive technical expertise and quality service in areas ranging from organic specialty ingredients and natural sweeteners to fats and oils and complete flavor systems.
Subscribe and receive the latest insights on the healthy food and beverage industry.
Join 47,000+ members. Yes, it's completely free.
You May Also Like
---