If you repeat something often enough … even with CBD
If you repeat something often enough … even with CBD
CRN's Steve Mister says criticism of the recent House bill to carve a pathway for CBD in dietary supplements is misguided, calling the bill the best pathway to market for the cannabis compound.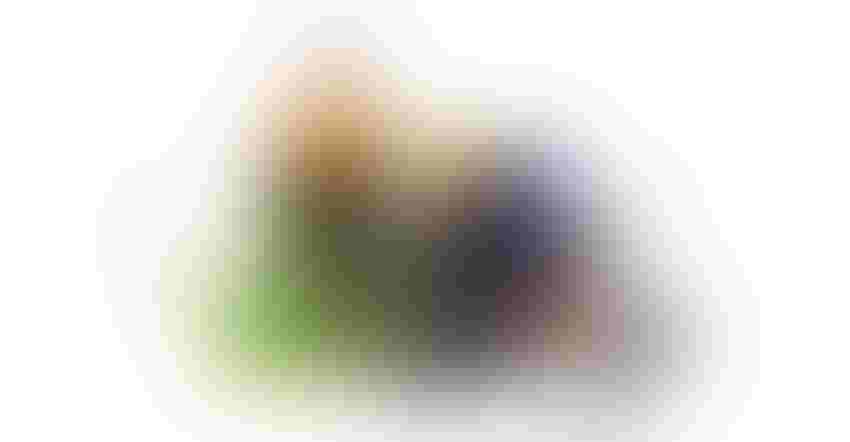 This is part of a series of quarterly updates by natural products trade associations. 
If you repeat something often enough, people start to believe it. The country saw this adage play out recently with conspiracy theories related to the election. The supplement industry is facing its own version of this when it comes to legislation to bring cannabidiol (CBD) and other hemp-derived cannabinoids to the dietary supplement marketplace. Things are not always as they are portrayed, leaving stakeholders to decide who they believe.
The Hemp and Hemp-Derived CBD Consumer Protection and Market Stabilization Act (H.R. 841) has been introduced on a bipartisan basis. This legislation would accomplish two things:
First, it would exclude hemp-derived CBD and other cannabinoids from the drug preclusion language in the definition of a dietary supplement in the federal Food, Drug & Cosmetic Act (FD&CA). This would allow CBD-containing dietary supplements into the market legally.

Second, it would require products containing hemp-derived CBD and other cannabinoids to be marketed as dietary supplements and mandate these products comply with all other requirements and restrictions for dietary supplements imposed by the FD&CA and the Fair Packaging & Labeling Act. This provision would impose an established regulatory framework for these products and ends the "wild west" for CBD that has existed since the end of 2018.
The bill is supported by a broad coalition that recognizes this legislation is the most likely and most expeditious way to establish a federal framework for hemp-derived CBD and other cannabinoids. The legislation already boosts widespread bipartisan support with more than 25 co-sponsors of the predecessor legislation and a growing number of Rs and Ds who support the bill in this Congress. It continues to build support from a wide range of stakeholders who want a federal regulatory regime for hemp-derived CBD and other cannabinoids and who worry about the "buyer beware" atmosphere that currently describes the CBD marketplace.
Thus, it was surprising to read misplaced criticism of the bill that suggested the CBD problem could be addressed instead simply by FDA's setting a safe daily limit for CBD. This recommendation disregards the nature of the legal conundrum for CBD: FDA has repeatedly expressed (warning letter, website notice) that the primary reason for its pronouncements that CBD is not a legal supplement ingredient is the preclusion language in the definition of a dietary supplement in the FD&CA. This provision prohibits the introduction of a dietary supplement containing an "article" that was first marketed as a drug or was first studied in substantive clinical investigations for a drug purpose. Importantly, this provision does not prohibit a drug and a supplement from using the same ingredient, as some have suggested, but rather it awards the monopoly to the drug when it gets to market first.
This legal obstacle that prevents marketing of CBD as a dietary supplement cannot be overcome with safety data, FDA-determined safe upper levels or exercises of FDA's enforcement discretion. It is a statutory prohibition that requires either: 1) FDA to initiate a notice and comment rulemaking overcoming the presumption that an ingredient first used as a drug is presumptively only a drug—an option contemplated by the drug preclusion provision, but one that FDA has refused to use; or 2) Congress to amend the statute to make a legal exception to the drug preclusion language for hemp-derived cannabinoids because they were historically regulated as controlled substances. H.R. 841 would accomplish the second option with a narrow and specific exception for hemp-derived cannabinoids in the absence of FDA's action.
Critics of H.R. 841 worry that the legislation could create precedent by giving certain members of Congress free license to legislate other ingredients out of the supplement marketplace. This misplaced concern is baffling because the bill expands the supplement marketplace, rather than shrinking it. And it's specific to the drug preclusion language, not safety considerations or permissible label claims that could conceivably be used to limit the market. Such efforts have always been outside the scope of DSHEA, and this legislation doesn't change that. These fears are simply unfounded and misinterpret the potential precedent this legislation has for the future.
Opponents of H.R. 841 propose that instead FDA should preemptively set a daily safe level of use of CBD. I couldn't disagree more. Not only would this approach not solve the problem, it would create new ones. The approach of H.R. 841 is to treat CBD uniquely where it is unique—the history of CBD as a controlled substance was wrapped up on the historical limitations placed on marijuana, which prevented lawful sale of the ingredient in supplements, thus justifying this exception to the general "race to market." DSHEA establishes a general presumption that herbs and their constituents should be regulated as dietary ingredients, not subject to pre-market approval, provided they avoid of drug claims. H.R. 841 demands CBD products be treated, in all other respects, like any other dietary supplement.
The suggestion for FDA to set a pre-market level for CBD's safe use flies in the face of DSHEA. No other dietary ingredient is subject to FDA's setting a safe serving level before it can be lawfully marketed; rather the law places on FDA the burden to demonstrate a lawful dietary ingredient is not safe to remove it from the market. Even for new dietary ingredients (NDI)—and presumably, CBD would be one—the NDI notification process requires each marketer to demonstrate their ingredient is reasonably expected to be safe. It permits the company to go to market once the notification is filed. The burden then flips to FDA to demonstrate the ingredient is not safe to remove it from the market.  For Congress to authorize FDA to set a safe level in advance upends one of the foundations on which DSHEA was established—no pre-market approval for dietary supplements—all without addressing the primary obstacle, the drug preclusion provision.
The misdirection is perpetuated by another falsehood: that FDA conducted a similar safety review for lovastatin during the red yeast rice episode in the late 1990s. FDA does not have authority to establish preemptively a safe level for any dietary ingredient. It did not do that with lovastatin (the last time the drug preclusion language was challenged in the courts), and it should not do that now. FDA eventually permitted firms to sell red yeast rice that contains naturally occurring levels of lovastatin so long as they didn't manipulate or standardize the lovastatin content. Like CBD, that case hinged on whether red yeast rice was the same "article" that was being marketed as a prescription drug, not whether the level was determined to be safe. Once established, an upper safe level set by regulation would be difficult for FDA to amend, so we could be stuck with an artificially low level despite new safety data supporting higher servings of CBD. The marketplace could not adapt to new science because FDA set a safe level that is too cumbersome to change.
So, let's examine H.R. 841 with the facts. It's time for companies who want to see a pathway forward for CBD and other hemp-derived cannabinoids to rally around this legislation and help us build support.
Steve Mister is president and CEO of the Council for Responsible Nutrition.
Subscribe and receive the latest insights on the health and nutrition industry.
Join 37,000+ members. Yes, it's completely free.
You May Also Like
---