How Capsules Deliver What Todays Consumers Want and Value
How Capsules Deliver What Todays Consumers Want and Value
Capsules are a top-ranking delivery format among consumers; capsules offer variety, versatility and, most importantly, the clean label that consumers are demanding.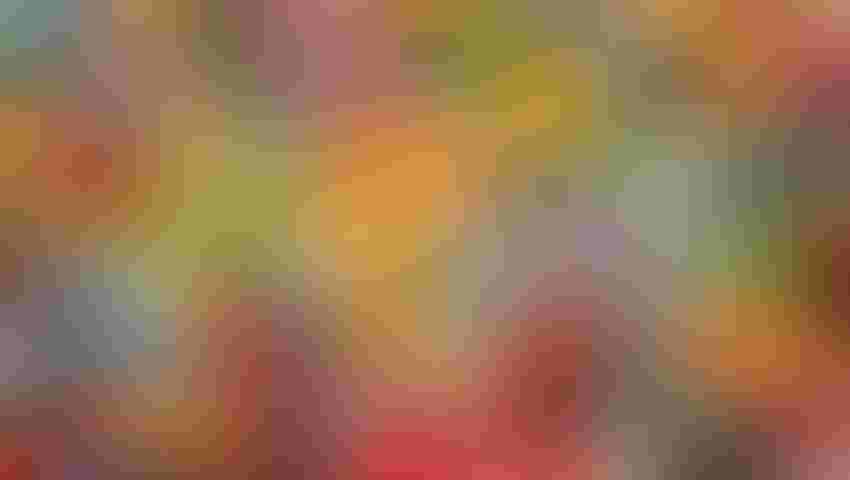 Giving customers what they want and need cultivates success in business. This core axiom holds true in the health and nutrition industry. It is called consumer-driven marketing. When developing supplements, manufacturers and marketers would be wise to ask, "Who are the major consumer groups? What is important to them now? What might be their next wave of interest?" The answers to these questions will clearly inform choices for entry and/or deeper penetration into ingredient categories.
The responses could also drive selections of dosage delivery forms that can further strengthen consumer market appeal of a product. Capsules, in particular, are a standout preference. According to the new 2015 Natural Marketing Institute's (NMI) Supplements, Over-the-Counter, and Rx Database (SORD) study of more than 2,000 supplement users, capsules are the top choice for 42 percent, even with the rise of novelty delivery systems. We believe the reason is because capsules offer variety, versatility and, most importantly, the clean label that consumers are demanding. Three key trends shaping how brands address manufacturing in today's environment include clean labels, healthy lifestyles and convenience.
Capsules Support Clean Labels
The collective consumer desire for clean-label supplements is now a full-fledged movement, according to market research gathered for Capsugel. The concept of clean label has taken on the mantra of "free from." Nearly 80 percent of supplement users are drawn to supplements from natural sources and are willing to pay more for them. In addition, 59 percent feel supplements being free from genetically modified organisms (GMOs) is critical.
Capsules can deliver additional "free from" benefits beyond non-GMO. They can be free of the excipient binders, fillers and disintegrants found in tablets. They also come without allergens, preservatives, artificial colorants, lactose and gluten.
Vegetarian Capsules Can Satisfy Healthy Lifestyle Consumers 
Several segments of the healthy lifestyle markets have been powering the health and nutrition industry. While all demographic groups are showing an increased appetite for natural supplements, market data has shown Millennials are the top drivers.
Although non-GMO is the fastest-growing subsector, vegetarians are at the heart of the natural product business, with 44 percent of supplement users wanting a vegetarian source. Even more passionate are vegans, whose word-of-mouth recommendations often aid in setting trends among the full spectrum of vegetarian consumers. Of Millennial supplement users in the SORD study, 47 percent reported vegetarian/vegan is important. Supplement consumers with religious kosher and halal preferences are on the rise at 23 percent. In fact, 32 percent of Millennial users said kosher/halal is important.
In order to please healthy lifestyle consumers, the entire dosage form needs to meet their claim requirements, including the capsule. Vegetarian capsules can offer the greatest opportunity to fulfill these consumer values. A vegetarian capsule from suppliers that can provide certifications, including halal and kosher, from recognized third parties such as Vegan Action, Vegetarian Society and Non-GMO Project, can speed up production and certification processes. Certifications are important to savvy healthy lifestyle consumers seeking confirmation of authenticity and quality.
Versatility by Design
Consumers seek supplements that offer value. They have even shown a willingness to pay more for quality, including the capsule.
A "quality" capsule is one that performs best for the specific ingredient, be it gelatin, vegetarian or some other unique polymer combination. It optimizes delivery to help maximize effectiveness. It is also made to the highest standards of purity, traceability and integrity of raw materials.
Capsules offer a wide range of creative technologies that are worth consideration to find the right fit for the supplement ingredient.
Hard gelatin or vegetarian capsules for liquids flushed with nitrogen during filling and then hermetically sealed to prevent oxidation promote stability of liquid fills and enhance shelf life and, ultimately, bioavailability of ingredients. They can be well-suited for fat-solubilized coenzyme Q10 (CoQ10), fish oils and plant-based nutritional oils such as chia, flax, essential oils and ahiflower.
Low-moisture vegetarian capsules are ideal for moisture-sensitive ingredients such as probiotics, hygroscopic fills and dry herbal products. Pullulan capsules offer a great barrier to oxygen so as to mask pungent odors and protect sensitive ingredients.
Capsules with acid-resistant properties offer release profiles well suited for probiotics and enzymes that need to reach the intestines. Protecting acid-sensitive ingredients in this manner eliminates the need to overfill to compensate for losses in the stomach—a way to conserve expensive ingredients such as sports nutrition actives.
The capsule also offers a way to reduce the number of components required to create the finished product. Excipient manufacturers are now providing clean-label options for fill and lubrication. Remember, the consumer is reading everything on the label, so it's important to make it easy for them to understand.
To ensure the capsule itself is manufactured to top-of-the-line standards, seek a capsule manufacturer that has a supplier selection qualification program designed to certify its capsules are free of contaminants and are made of the materials as labeled. Finally, ask for studies about the critical quality attributes of capsule batches to understand the variability and impact on desired quality and performance of the final dosage form.
By taking into consideration all of these consumer trends for capsules as a preferred dosage delivery form, manufacturers and marketers can enhance the value and quality of their final supplement products—and the health of their bottom lines.
Missy Lowery is the marketing manager at Capsugel (capsugel.com).
Subscribe and receive the latest insights on the healthy food and beverage industry.
Join 47,000+ members. Yes, it's completely free.
You May Also Like
---