Hi-Tech sues FDA over DMHA enforcement
Hi-Tech sues FDA over DMHA enforcement
Hi-Tech complained FDA's "arbitrary and capricious" enforcement against the stimulant threatens its CEO Jared Wheat's bond stipulations in a multi-count federal criminal indictment.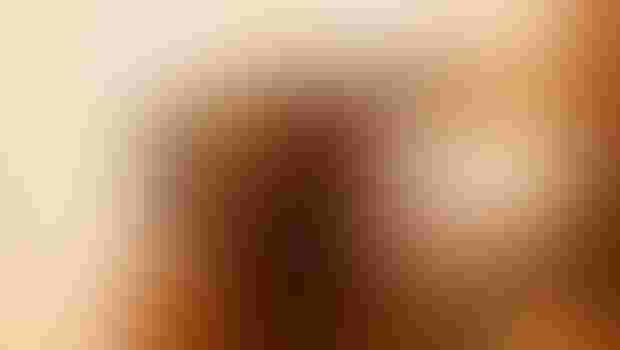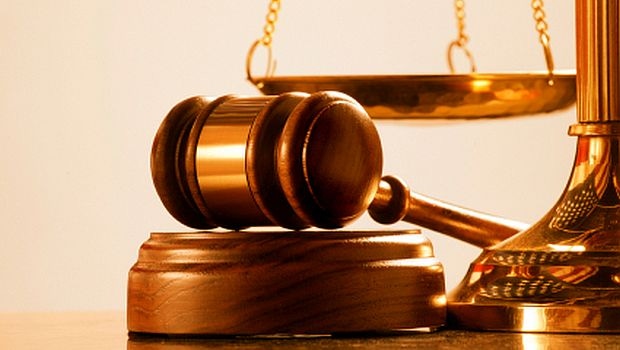 Hi-Tech Pharmaceuticals filed a lawsuit against FDA in U.S. District Court for the District of Columbia, alleging the agency's "arbitrary and capricious" enforcement action against 1,5-dimethylhexylamine (DMHA), a stimulant also known as octodrine, unlawfully declared DMHA as not a dietary ingredient and demanded removal of the ingredient from dietary supplements. The company further argued FDA's actions against DMHA threaten Hi-Tech President and CEO Jared Wheat's bond conditions in a separate 18-count federal criminal indictment for the alleged sale of adulterated dietary supplements, which require him to abstain from selling any adulterated supplements.
"Mr. Wheat faces the very real threat that the United States Attorney's Office for the Northern District of Georgia could move to revoke his bond based on nothing more than the FDA's assertion, without proof, that Hi-Tech's DMHA containing products are deemed adulterated by statute," the lawsuit stated.
Per existing law, a new dietary ingredient notification (NDIN), which provides evidence of the ingredient's safety in humans when used as directed, must be submitted 75 days before marketing any ingredient that was not marketed as a food or supplement before Oct. 15, 1994, the cutoff date per the Dietary Supplement Health and Education Act of 1994 (DSHEA). The sale of any supplement containing an NDI for which proper notification is not submitted would render the product adulterated.
FDA sent nine warning letters in April 2019 to companies selling DMHA as a dietary supplement, advising DMHA is either "a 'new dietary ingredient' for which the FDA has not received the required New Dietary Ingredient notification or that it is an unsafe food additive."
In its warning letters to Hi-Tech and other companies, FDA said DMHA was not marketed as a supplement or food before Oct. 15, 2004 and, "Even if a new dietary ingredient notification had been submitted … we know of no evidence that would establish that DMHA could be lawfully marketed as a new dietary ingredient."
FDA confirmed for INSIDER that no DMHA NDINs have been submitted to date.
In its lawsuit, Hi-Tech claimed FDA's warning letters and regulatory pressure amounts to intimidation to force companies to remove and destroy DMHA products.
"FDA has long chaffed at the statutory/regulatory structure for dietary supplements, which does not require pre-market approval and puts the onus on the FDA to establish that a particular dietary supplement or ingredient is unsafe," the lawsuit alleged. "Under the guise of 'modernizing' this regulatory structure, the FDA has embarked on a campaign to drive certain dietary ingredients/supplements from the marketplace by simply declaring, without evidence or rule making, that certain dietary ingredients/supplements are not in fact dietary ingredients but rather unapproved food additives, deemed adulterated by statute."
In the lawsuit, Hi-Tech contended DMHA is a constituent of the walnut tree (Juglans regia) and can be made synthetically like other vitamins and amino acids.
"DMHA, derived from walnuts, has existed in the food supply for many years and certainly before October 15, 1994," the lawsuit stated. "Hi-Tech has sold over a million bottles of dietary supplement products containing this ingredient for the past two years without any serious adverse event reports [AERs]."
However, longtime industry attorney Marc Ullman, of counsel for Rivkin Radler, noted it is impossible for FDA to prove a negative—how do you prove something wasn't marketed?—therefore, the onus is on the company to the positive, that the constituent, not just the botanical, was marketed before the 1994 cutoff date.
The lawsuit seeks injunctive relief against "FDA's campaign of intimidation" and asks the court to demand FDA provide any evidence it has showing DMHA is not safe. Further, it requests a declaration from FDA that DMHA is a legal dietary ingredient and supplements containing the ingredient are not adulterated.
Drug or dietary ingredient? Natural or synthetic?
Two studies, one conducted at Harvard Medical School (Clin Toxicol (Phila). 2018 Jun;56(6):421-426) and one at the University of Mississippi (Pharm Biomed Anal. 2018 Apr 15;152:298-305), looked at DMHA in sports supplements, finding most contained much higher levels of DMHA—as much as three times—than the highest pharmaceutical doses in Europe, where DMHA was approved for treating hypertension, asthma and other conditions.
"The FDA approved two inhaled versions of octodrine, but never an oral preparation. However, in Germany and other European countries, octodrine was developed as an oral drug," wrote Pieter Cohen, M.D., lead author of the Harvard paper. "Octodrine was combined with several other medications, including theophylline, 3-octopamine and adenosine, in multi-ingredient tablets sold between the early 1960s through the mid-2000s under the trade names Ambredin, Ordinal, Ordinal Retard and Ordinal Forte."
In a 2018 published review of DMHA literature (Brain Sci. 2018 Feb;8(2):34), a team led by University of Hertfordshire, U.K., researchers stated, "Octodrine sits somewhere between these two trends, being a traditionally-developed pharmaceutical but with no current, legitimate medical application."
They noted DMHA is found in either synthetic or natural form—walnut bark, Aconitum kusnezoffii and Kigelia Africana. "The synthetic version is the most widely used because [it is] less expensive and toxic to produce,' they concluded. "It is therefore assumed that the DMHA used in supplements is synthetic."
The University of Mississippi study, conducted by FDA partner National Center for Natural Products Research, reported 15 Aconitum and Africana extracts yielded no detectable DMHA, despite many supplements tested citing one of these two plants as the ingredient's natural origin. Further, the researchers concluded, "The enantiomeric distribution and the presence of the synthetic byproducts all suggested the synthetic origin of 1,5-DMHA in the commercial products."
Hi-Tech's China-based supplier Genabolix was indicted for falsely labeling DMHA as  J. regia on shipments bound for the United States, and several of the supplier's executives were arrested at a trade show in Las Vegas in late 2017. Wheat's attorney Art Leach initially represented two Genabolix defendants in the case, but both later changed attorneys.
In the case, defendant Hu Chang Chun ("James Hu") allegedly told a government informant there is some evidence DMHA is in J. regia, but shipped the synthetic DMHA labeled as "L-Leucine."
Several defendants pleaded guilty to mail fraud and smuggling, but Hu is still negotiating his plea agreement.
The issue of natural vs. synthetic dietary ingredients is an ongoing debate by industry and FDA. It also was a point of contention in Hi-Tech's case against FDA over DMAA (1,3-dimethylamylamine), which the company argued is from geranium, but FDA said evidence suggests it is not found in geranium.
Acknowledging that Hi-Tech submitted studies showed DMAA is in certain geranium plants grown in specific areas of China, U.S. District Court Judge Willis B. Hunt Jr. (Georgia) ruled DMAA was not a legal dietary ingredient and Hi-Tech's DMAA inventory is subject to forfeiture.
"This court concludes that in using the term botanical, Congress intended that there must be at least some history of the substance in question having been extracted in usable quantities from a plant or a plant-like organism," Hunt stated.
The DMAA case is currently under appeal.
As for DMHA, Ullman said it would require an NDIN.
"A botanical might have been marketed as a dietary ingredient [before DSHEA], but what evidence is there that a synthetic single constituent extracted from the botanical is safe, especially in amounts impossible to consume by ingesting walnut bark?" he questioned, adding this is a matter of public safety.
"This was already addressed in the DMAA case," he said, acknowledging the case is under appeal. "It is inconceivable to me that this part of the decision would be overturned."
In its 2018 comprehensive DMHA review, the U.K.-led research team reported finding only five relevant published studies, with most other information coming from bodybuilding websites and forum entries.  The scientists reported the rise in octodrine products includes both "a proliferation of new drugs (sold as research chemicals) with a distinct pharmacology and very little research evidence on physiological or side effects, as well as the abuse of diverted prescription drugs."
They further stated, "The safety of octodrine as an individual drug remains unknown due to the lack of any placebo-controlled trial but animal experiments suggest a potential for adverse cardiovascular effects."
Subscribe and receive the latest insights on the healthy food and beverage industry.
Join 47,000+ members. Yes, it's completely free.
You May Also Like
---