Hi-Tech Pharmaceuticals executives arrested, defendant calls charges bogus
Hi-Tech Pharmaceuticals executives arrested, defendant calls charges bogus
Jared Wheat, Hi-Tech's chief executive officer, said the indictments are just a way for the feds to get him to stop selling DMAA.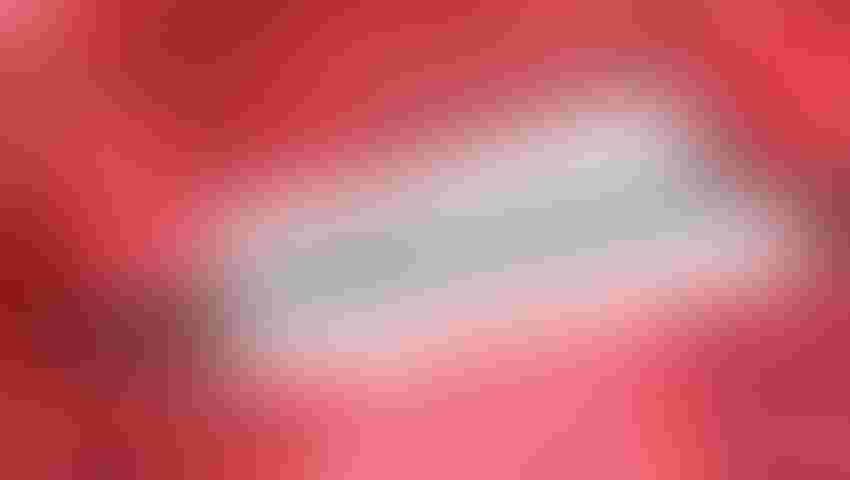 Federal officials have indicted Norcross, Georgia-based Hi-Tech Pharmaceuticals and two of its executives, Jared Wheat and John Brandon Schopp, on charges of manufacturing and distributing controlled substances, in addition to charges of fraud, money laundering and conspiracy. Arrest warrants were issued on Sept. 28, and Wheat, Hi-Tech's owner, and Schopp, the company's vice president of manufacturing, were arrested on Oct. 4 in Georgia.
Wheat was out on bond the same day, but as a condition of his bond, he agreed to stop selling DMAA (1,3-dimethylamylamine).
"It's definitely an intimidation attempt," said Wheat, in a phone interview the day after his arrest. However, he said this criminal indictment does not affect his ongoing appeal of the civil case on DMAA. "No, not at all, we win this thing walking away."
The government filed an indictment in late June, which contained nine counts including charges of falsifying GMP (good manufacturing practice) compliance documents and associated money laundering dating back to July 2012. However, a subsequent indictment filed months later, Sept. 28, added nine more counts, including charges of selling misbranded drugs and manufacturing and distributing controlled substances.
Several Schedule III Controlled anabolic steroids, including boldione, androstanedione and various analogues, allegedly were contained in products Hi-Tech marketed and labeled as dietary supplements, according to the indictments, which were unsealed Oct. 5.
The charging documents noted Wheat and Hi-Tech "manufactured and distributed purported 'prohormone dietary supplements' for increased muscle gain, which in fact contained Schedule III Controlled anabolic steroids not properly declared as ingredients on the products' respective labeling."
The document listed several offending products such as:
Wheat called the charges "bogus" and said each of his products listed in the indictment contain only DHEA (dehydroepiandrosterone) compounds, which were excluded from the Controlled Substances Act, and the government's claims the products contain controlled substances is inaccurate.
"They never tested [my] products," Wheat said.
He stated his products do not contain boldione, which has been a scheduled controlled steroid for a long time, and he had stopped selling DASCA (Designer Anabolic Steroid Control Act of 2014) compounds like androstanedione or androstenediol over a decade ago.
"I got out the DASCA-type of compounds back in 2004, so when everybody else continued to sell designer prohormones…I got out," he said. "I read the law that if it looks like a duck and quacks like a duck, then it's a friggin' duck. We stayed out of the hormone game, with the exception of DHEA. All of those products are DHEA and/or isomers of DHEA, like 1-DHEA or 4-DHEA or 7-keto."
One of the 18 counts detailed in the indictment alleged Hi-Tech also sold unlabeled lovastatin, a drug, in its Choledrene branded dietary supplement. The charges noted Wheat and Hi-Tech introduced a misbranded drug into interstate commerce and the indictment listed several Choledrene shipments from Wheat and Hi-Tech to customers in Florida, Louisiana and California.
"They could not get us to stop selling DMAA in the civil arena, so they go in and file…an indictment…for red yeast rice," Wheat lamented. He said his Choledrene product was labeled as containing monacolin K, the compound in red yeast rice that is chemically identical to lovastatin. Wheat noted red yeast rice supplements are available widely, including big box retailers. "If they are going to charge me with friggin' red yeast rice, then you're going to see Walmart and Walgreens, CVS, GNC and everybody else."
Wheat said Hi-Tech has been inspected 16 times by the FDA. "We've never had a 483 [report]," Wheat said, referring to the post-inspection list of compliance issues from FDA auditors. "I think I'm the only company in America that can say that."
Wheat also took exception to the allegations he and Schopp emailed Hi-Tech customers falsified GMP certificates and audit reports attributed to a third-party audit firm called PharmaTech. The indictment alleged the "G.G" who signed one of the audit reports was listed as a general manager of PharmaTech. The charges claimed "G.G" never worked for PharmaTech, and "the email … failed to disclose that PharmaTech was not an independent third-party auditor of HI-TECH, but was actually operated and controlled by WHEAT himself."
However, Wheat said G.G. is a part of Georgia-based PharmaTech management and the company is legitimate. "We've had both third-party audits, including Chromadex, ASI Food and PharmaTech, which I do own," he said. "I clearly had myself as the CEO and owner of it. That charge isn't going to hold any water."
Furthering his claim the indictments were really about DMAA, Wheat confirmed some of his China-based DMAA suppliers were arrested last week in Las Vegas during SupplySide West. "They indicted two different companies, both of which I buy and have bought from," he confirmed. "For one of them, I've read all of the discovery, and it's a travesty."
Wheat confirmed that, as of the Oct. 5 interview with Natural Products Insider, the suppliers were still in custody of federal officials, but he has been using his corporate attorney, Art Leach, to help those suppliers make bond. "I've been working the last several days, since I got back from SupplySide, to help those companies out," he said.
The indictment did not detail potential penalties these defendants might face, but in a December 2014 blog immediately following the passage of DASCA, noted sports nutrition attorney and DASCA legal expert Rick Collins, partner with Collins, Gann, McCloskey & Barry LLC, said DASCA increased the potential penalties above the prior versions of the Controlled Steroid Act it amended.
"Criminal penalties can be up to 10 years imprisonment and massive fines (up to $2.5 million on corporations)," he wrote. "Civil penalties can be up to $500,000 per product violation for importers, exporters, manufacturers and distributors. Even retailers can be hit with a $25,000 penalty per product violation (and each package size, form, or differently labeled item is a separate product)."
The indictment against Hi-Tech, Wheat and Schopp did note that if convicted of any of the charges, the defendants would have to forfeit any real and/or personal property gained from any activities related to the charges and, possibly, other unrelated property if necessary.
FDA, DEA and the U.S. Department of Justice declined requests to comment. Carl Lietz, an attorney representing Schopp, did not immediately respond to a request for comment.
Subscribe and receive the latest insights on the healthy food and beverage industry.
Join 47,000+ members. Yes, it's completely free.
You May Also Like
---