Hi-Tech DMAA Appeal: Usable Quantities Theory Contrary to DSHEA
Hi-Tech DMAA Appeal: Usable Quantities Theory Contrary to DSHEA
Hi-Tech Pharmaceuticals Inc. has asked an appeals court to reverse a finding by a judge that its DMAA-containing products are adulterated and subject to forfeiture by the government.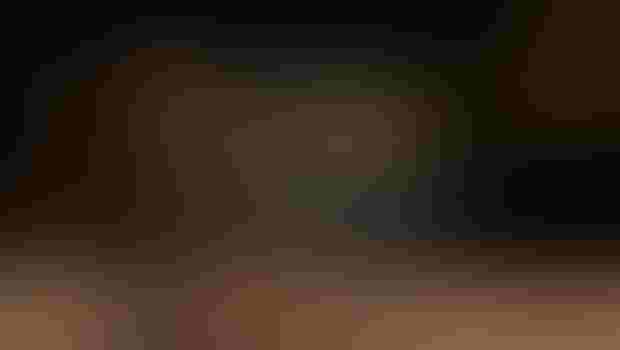 Hi-Tech Pharmaceuticals Inc., a manufacturer of dietary supplements that has been battling FDA for years over the legality of a controversial ingredient, asked an appeals court to reverse a summary judgment ruling that its DMAA-containing products are adulterated and subject to forfeiture by the government.
The Georgia-based company and its owner, Jared Wheat, identified two distinct issues in their brief, including whether Judge Willis B. Hunt Jr. erred when he held "DMAA is not a 'constituent' of a 'botanical' because there is no 'history of [it] having been extracted' from geraniums in 'usable quantities.'" Second, Hi-Tech challenged the judge's finding that DMAA is not generally recognized as safe, or GRAS.
Through their lawyers, Hi-Tech and Wheat filed a 65-page brief on Nov. 22 with the U.S. Court of Appeals for the Eleventh Circuit in Atlanta.
According to the brief, Hunt's interpretation of the Dietary Supplement Health and Education Act of 1994 (DSHEA) conflicts with "the ordinary meaning" of the term constituent.
"Both now and when Congress enacted DSHEA, the common meaning of 'constituent' has been '[o]ne part of something that makes up a whole; an element.' It is a 'component' of something else," Hi-Tech stated, quoting Black's Law and the American Heritage dictionaries.  "Nothing in that language suggests that a substance is not a 'constituent' of a 'botanical' merely because it has not previously been 'extracted' from the plant, or because it is not present in some threshold 'usable' amount."
Added the supplement company: "If 'constituents' must be extracted from a plant, then the word 'extract' would add nothing to DSHEA's scope. The presence of both terms shows that the statute deems a plant's 'constituent' a dietary ingredient even when manufacturers do not actually 'extract' it from the botanical."
Hi-Tech also described as "unworkable" the judge's interpretation of what meets the definition of a dietary ingredient under DSHEA.
"The District Court did not say how long of a 'history' of extraction the constituent must have, or what quantity counts as 'usable,'" the company noted in its appeals brief. "Nor did the court make clear whether a substance may become a dietary ingredient, despite its previous lack of a history of extraction in usable quantities, if an enterprising manufacturer develops a new process to create that 'history' in the future."
At the very least, Hi-Tech argued, it should have been offered an opportunity to further develop the record through discovery to establish DMAA could be extracted from geraniums in usable quantities.
Safety Finding
Hi-Tech also asked the appeals court to reverse Hunt on his GRAS finding. The supplement maker noted several of its experts rejected the premise that DMAA was unsafe when taken at the recommended doses in its products. The government's expert—Dennis Keefe, director of FDA's Office of Food Additive Safety—proclaimed there was inadequate evidence DMAA was GRAS.
Hi-Tech argued the judge misapplied the law.
"The critical statutory text from the GRAS provision shows that manufacturers need not establish that the substance at issue is generally recognized as safe for all conceivable uses," the company wrote. "The manufacturer instead must demonstrate that the substance is safe 'under the conditions of its intended use.'"
However, in making his GRAS assessment, the government's expert—Keefe—"relied on case reports involving DMAA consumption at doses that, by his own admission, were far greater than what the labels recommended or involved people who simultaneously had consumed drugs or alcohol," Hi-Tech explained.
Citing the pending litigation, FDA and the U.S. Department of Justice declined to comment on Hi-Tech's brief. The government is expected to file a response brief, arguing why the Eleventh Circuit should uphold Hunt's summary judgment ruling.
Setting Precedent
A decision by the Eleventh Circuit could provide the supplement industry precedent on the contours of what qualifies as a dietary ingredient and end a years-long dispute over the legality of an ingredient that has been on FDA's radar since at least 2012.
According to FDA, ingestion of DMAA can elevate blood pressure and lead to cardiovascular problems, including shortness of breath, tightening in the chest and heart attack.
But during an interview at SupplySide West in September, Wheat told INSIDER Hi-Tech has received no serious adverse event reports (AERs) related to the ingredient. He's only aware of such adverse events as feelings of dizziness and being lightheaded, which he compared to a person who has consumed too much coffee.
"We've sold hundreds of millions of doses of DMAA without a single serious AER," he said.
Subscribe and receive the latest insights on the healthy food and beverage industry.
Join 47,000+ members. Yes, it's completely free.
You May Also Like
---