HHS Inspector General: FDA Should Do More to Ensure that the Food Supply is Safe
HHS Inspector General: FDA Should Do More to Ensure that the Food Supply is Safe
According to a government report, FDA has not always conducted a timely follow-up inspection of food facilities with significant regulatory violations, or followed up at all.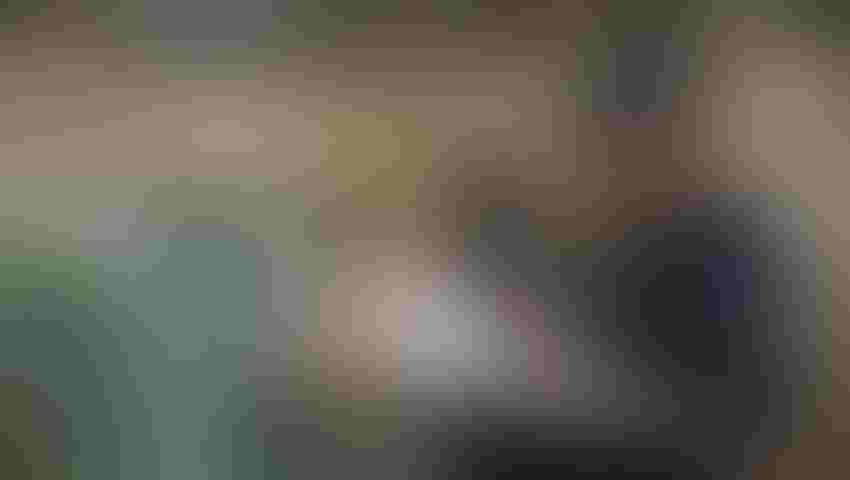 A U.S. government report recently identified four recommendations to help FDA improve how it handles inspections of domestic food facilities, drawing support from a powerful trade group representing the food and beverage industry.
"FDA should do more to ensure that the food supply is safe by taking swift and effective action to ensure the prompt correction of problems identified at domestic food facilities," noted the Department of Health and Human Services' (HHS) Office of the Inspector General (OIG).
The September 2017 report wasn't entirely critical of FDA. It noted, for example, that the agency is on track to meet its obligations to inspect food facilities within certain timeframes under the Food Safety Modernization Act (FSMA), the sweeping law aimed to prevent foodborne illness.
The report, however, identified several areas where FDA could be doing better. For example, in calculating the number of inspections it needs to conduct to meet requirements under FSMA, FDA counts facilities that it attempted to inspect and may be out of business.
"Specifically, more than one-quarter of the high-risk and non-high-risk facilities that FDA counted toward meeting the inspection mandates for the initial cycles were out of business or not in operation at the time of the unannounced inspection," noted OIG, which examined FDA data from 2011 through 2015 and explained FDA officials observed resources might be better spent on other activities besides the attempted inspections.
OIG also found FDA did not always conduct a timely follow-up inspection of food facilities with significant regulatory violations, or follow up at all. And while FDA's objective is to issue all warning letters within four months of the end of an inspection or the return of a positive test sample, from 2011 to 2015 FDA sent nearly half of all warning letters after the expected timeframe, the report divulged.
OIG highlighted examples of companies with significant regulatory violations, including a tofu manufacturing facility in Washington where the government identified live birds and insects in production areas, mishandling of fresh tofu and evidence of dead and live rodents in the packaging room.
"If FDA does not ensure that significant inspection violations are corrected in a timely manner, it is unable to guarantee that these facilities are not producing and distributing food that is harmful to the public," OIG declared.
The report recommended FDA:
(1) improve how it handles attempted inspections to ensure better use of resources;
(2) take appropriate action against all facilities with significant inspection violations;
(3) improve the timeliness of its actions so that facilities do not continue to operate under harmful conditions; and
(4) conduct timely follow-up inspections to ensure that significant inspection violations are corrected. 
FDA concurred with all four recommendations.
The Grocery Manufacturers Association (GMA), a trade association representing America's food and beverage companies, expressed support for OIG's recommendations.
"Ensuring the safety of our products—and maintaining the confidence of consumers—is the single most important goal of our industry," Brian Kennedy, a spokesman for the trade group, said in an emailed statement. "GMA is supportive of efforts by policy makers to address the four recommendations outlined in the OIG report on FDA inspections. GMA has always been a strong and vocal advocate for providing FDA with the necessary funding to oversee the safety of our food supply."
FDA also concurred with all four recommendations. "FDA agrees that there are challenges in its conduct of FDA inspections," Lisa Rovin, FDA's Deputy Associate Commissioner for Public Health Strategy and Analysis, wrote in a letter to HHS Inspector General Daniel R. Levinson. "FDA takes its public health mission very seriously and is committed to improvements in its performance of domestic inspections."
Bill Marler, an attorney in Seattle who represents victims of foodborne illness, was concerned with FDA's lack of timely follow-up inspections of companies with significant regulatory violations.
"You don't get good results without some oversight," Marler said in a phone interview.
OIG noted FDA rarely took advantage of its new powers under FSMA to achieve compliance and more effectively respond to problems. From 2011 to 2015, for example, the agency did not initiate any mandatory recalls in response to significant violations identified during inspections.
But the agency isn't necessarily to blame. Because FDA has new authority, companies have been declaring voluntarily recalls for smaller outbreaks, said Jaydee Hanson, senior policy analyst with the non-profit Center for Food Safety. He added there are fewer recalls today than the number of recalls that led to FSMA and were linked to sicknesses and death.
Hanson observed, however, that the overall harm stemming from foodborne illness remains the same.
"But we're still having roughly the same number of people getting sick and dying," he said in a phone interview. "We're still having serious problems with Salmonella. We're still having serious problems with E. coli, and we're having an explosion of problems with listeria."
Hanson is less interested in the number of FDA inspections and recalls than seeing a decline in the number of Americans falling ill from foodborne illness.
"We should not be still having 3,000 people a year dying from foodborne illness," he proclaimed. "That's the bottom line that has to be reduced."
Subscribe and receive the latest insights on the healthy food and beverage industry.
Join 47,000+ members. Yes, it's completely free.
You May Also Like
---