Herbalife class-action settlement faces resistance
Herbalife class-action settlement faces resistance
Douglas Brooks, a Massachusetts attorney who has represented Herbalife distributors in previous class-action lawsuits against the multilevel marketer, plans to file an objection to the $15-million settlement.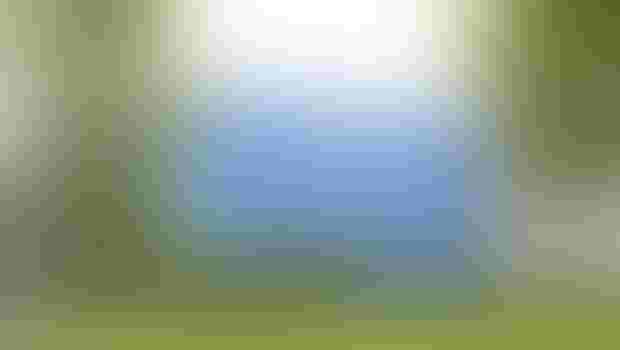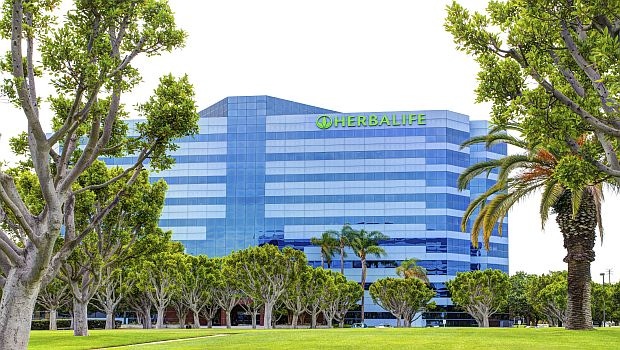 Herbalife Ltd., the multilevel marketer (MLM) of weight-loss and nutritional products, is expected to face resistance to a $15-million class-action lawsuit that it agreed to settle.
Douglas Brooks, an attorney in Concord, Massachusetts, plans to file an objection to the settlement on behalf of more than a dozen distributors, many of whom he said are Hispanics who have operated nutrition clubs. Brooks also said he is aware of a nonprofit organization that plans to file an objection to the settlement by the March 24 deadline.
Last year, Herbalife agreed to settle a lawsuit first brought by former distributor Dana Bostick, who alleged Herbalife was a pyramid scheme and that distributors had "little to no opportunity" to earn a profit. Herbalife denied any wrongdoing, arguing Bostick exerted little effort trying to sell the products.
Beverly O'Connell, a U.S. District Judge in the Central District of California, preliminarily approved the settlement after determining it is "fair, reasonable and adequate." A final approval hearing has been scheduled for May 11 in her Los Angeles courtroom.
The parties have begun to provide notice to the class of distributors and process the claims, according to court documents filed on March 6. The deadline to file a claim was Feb. 6, according to Kurtzman Carson Consultants (KCC), the claims administrator. KCC did not immediately respond Monday to a request for comment on the number of claims that were filed in the case.
The New York Post first reported last month on Brooks' plans to file an objection to the Herbalife class-action settlement. Distributors covered under the agreement would not be able to claim all their losses, Brooks said in recent phone interviews with Natural Products Insider. Instead, distributors who purchased at least USD $750 in qualified products during any year covered under the settlement may qualify for an award that represents their total loss from the sale of products or half the price they paid for them, whichever is less, according to court records.
Brooks said a distributor who suffered losses on the sale of products likely incurred other expenses as well, such as purchasing leads and paying money to attend meetings. He cited tax return losses as a better way of calculating damages than under the Bostick settlement terms.
"This is a very limited way of calculating someone's damage," he said, referencing the settlement terms.
The Bostick settlement covers around 1.55 million class members who were Herbalife distributors from April 1, 2009 through Dec. 2, 2014, according to public records. The class excludes members of Herbalife President's Team, Founder's Circle, Chairman's Club, Millionaire Team or GET Team.
Brooks said he conservatively estimates the class includes 200,000 individuals who reached the level of "supervisor" within Herbalife's MLM model. In a previous lawsuit Herbalife settled, former supervisors claimed average losses of $8,000, Brooks said. That case, filed against Herbalife in 2002 by Nancy Jacobs, involved a promotional program known as "Newest Way of Wealth."
If supervisors in the Bostick lawsuit claimed half the losses above—an average of $4,000—their claims would total $800 million, Brooks said. One of the named distributors in Bostick's amended lawsuit, Anita Vasco, alleged she suffered $12,000 in 2013 losses on a nutrition club.
"Even if you knocked it down to 10%, that's $80 million. Why did they settle for $15 million?" Brooks asked. "There is no hint in the settlement papers that Herbalife doesn't have the ability to pay more than that."
Herbalife, which reported a 2014 profit of $308.7 million on $5 billion in net sales, declined to comment on Brooks' planned objections.
To the extent Brooks can show claimants in the previous cases recovered a greater percentage of their losses, that may trouble the district court overseeing the Bostick case, said Georgene Vairo, a professor at law with Loyola Law School in Los Angeles, in a phone interview.
"These objections may have legs," she said.
In class-action lawsuits, district courts are becoming increasingly "careful about rubber-stamping deals plaintiffs' counsel and the defendants' counsel have reached," Vairo said. "The courts of appeals are telling the district courts, 'you can't rubber stamp these things. You have to look carefully.'"
The settlement provides for $15 million in a cash fund and up to $2.5 million in product returns. An additional $2.5 million from the cash fund may be used to pay for additional returns if the claims exceed the amount available.
Herbalife distributors also can claim a $20 flat award if they didn't purchase at least $750 in qualified products during a year covered by the settlement. The flat-award funds are capped at $3 million.
The plaintiffs' lawyers intend to request attorneys' fees that comprise no more than 30% of the settlement value not to exceed $5.25 million and costs of $200,000, according to the court notice.
If monies are left over after all the claims have been paid, the funds will go to the Consumer Federation of America, an association of non-profit consumer organizations.

Brooks is familiar with objections to class-action lawsuits. In 2004 in the Jacobs litigation, he responded to more than 10 objections that were filed to a settlement he helped negotiate.
Halfway through the claims process in the Jacobs case, 690 claims were filed representing about $1.9 million against a settlement fund; and only seven members opted out of the agreement, according to court documents.
In 2004 court papers, Brooks characterized the relatively small number of objections and opt-outs as a "ringing endorsement of the settlement."
Unless Brooks is joined by scores of other protestors to the Bostick settlement, Herbalife may raise a similar argument at the May 11 court hearing.
Subscribe and receive the latest insights on the healthy food and beverage industry.
Join 47,000+ members. Yes, it's completely free.
You May Also Like
---