Hemp Industry: CBD Marketed As Dietary Supplement Before Drug Trials  
Hemp Industry: CBD Marketed As Dietary Supplement Before Drug Trials  
The Hemp Industries Association said "legal hemp products containing CBD were marketed as foods and dietary supplements long before cannabidol formulations were submitted to the FDA for testing as a 'new drug.'"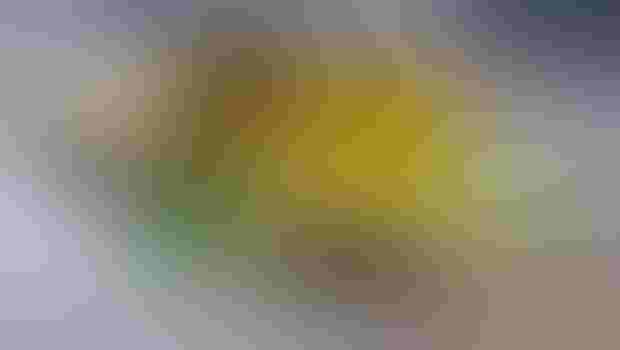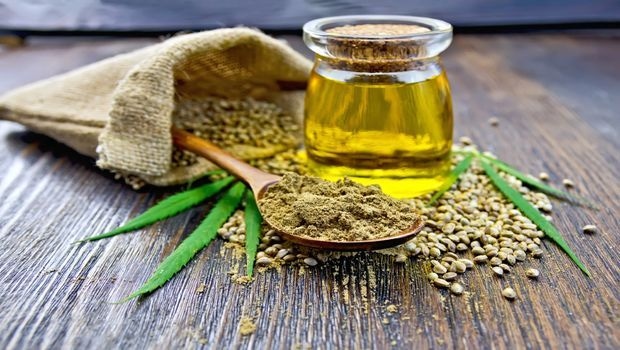 Representatives of the cannabis industry disagree with FDA's conclusion in recent warning letters that the hemp-based product cannabidiol or CBD doesn't meet the definition of a dietary supplement.
Under federal law, a substance generally does not qualify as a dietary supplement if the substance has been authorized for investigation as a new drug, and substantial clinical investigations have commenced and been made public. But sources in the hemp industry maintain FDA's conclusion is erroneous because CBD was marketed as a food and supplement before the drug trials.
The Hemp Industries Association (HIA) said "legal hemp products containing CBD were marketed as foods and dietary supplements long before cannabidol formulations were submitted to the FDA for testing as a 'new drug.'"
"As such, CBD products are exempt from laws that preclude CBDs from product status as dietary supplements pending 'new drug' approval by FDA," the Washington-based HIA said in a Feb. 19 news release.
In reliance on drug trials that have been conducted by GW Pharmaceuticals, FDA concluded CBD can't be marketed as a dietary supplement. The prohibition is incorporated in the 1994 Dietary Supplement Health and Education Act (DSHEA). Michael Felberbaum, an FDA spokesman, referenced GW's investigations concerning the drugs, Sativex and Epidiolex.
GW Pharmaceuticals' drug Sativex—a mouth spray that is roughly half THC and half CBD—has been approved in 28 countries outside the United States for spasticity due to multiple sclerosis, said Stephen Schultz, the company's vice president of investor relations, in a recent phone interview. In 2013, the company announced the opening of a phase 3 investigational new drug (IND) application with FDA to evaluate Sativex.
London-based GW is coming to the end of phase three of the clinical trials on Epidiolex, which Schultz described as a "pure CBD compound" that is used to treat Dravet and Lennox-Gastaut syndromes, rare forms of epilepsy. Phase three includes four placebo-controlled trials, he said.
There is an exception to excluding CBD from the definition of a dietary supplement "if the substance was 'marketed as' a dietary supplement or as a conventional food before the new drug investigations were authorized," Felberbaum, the FDA spokesman, acknowledged in an emailed statement to Natural Products INSIDER. "However, based on available evidence, FDA has concluded that this is not the case for CBD."
Robert Hoban, a Denver-based lawyer who specializes in marijuana and hemp laws, said contrary evidence was submitted to FDA after the agency posted a question and answer webpage last year on medical marijuana. In the Q&A, FDA first revealed its position that CBD could not be marketed as a dietary supplement.
"The industry and I were part of this, we responded in spades in the sense that we provided literally reams of documents and information that shows that CBD was marketed as a dietary supplement long prior to the believed date of application of GW Pharma," said Hoban, managing partner of the law firm Hoban & Feola, LLC, during an interview for a "Healthy INSIDER Podcast." "But more importantly, CBD was certainly and is certainly a constituent part of other hemp products intended for human consumption that have been sold for decades and decades and decades if not … centuries."
Hoban said FDA hasn't provided a response to the submissions.
The documents were "tendered by multiple sources who had significant industry, financial and philosophical motivation to get this and get it done right," Hoban said. "I can assure you that the FDA was provided with ample evidence that would hold up in a court of law to show that this was marketed pre-GW Pharma application as a dietary supplement, but we have no comment [from FDA], not even a recognition that the materials have been submitted to date."
INSIDER could not immediately obtain the referenced documents from FDA or Hoban.
In warning letters sent to a number of CBD marketers, FDA noted the companies were making improper claims that their products could treat diseases. The agency also referenced its previous conclusion that CBD not be marketed as a dietary supplement, although FDA said companies could present the agency "any evidence that has bearing on this issue."
Eric Steenstra, executive director of the Hemp Industries Association, said FDA hasn't provided evidence to back up its assertion that CBD cannot be marketed as a supplement.
But when asked in a brief phone interview for specific details to demonstrate CBD was marketed as a food or supplement before GW's drug trials commenced, he responded, "At this point, we feel confident that there is evidence to back up our claim. If there is even a proceeding, that evidence will come forward."
Others have argued GW's drugs hardly resemble the CBD supplement products on the market and that FDA's reliance on the investigational new drug (IND) provision in federal law doesn't apply.
Karen Butler of PainBomb LLC, one of the marketers who received a warning letter from FDA, referenced distinctions between her company's products and GW's CBD drugs. For instance, in a draft response letter to FDA that she shared with INSIDER, Butler said her products contain so little THC that they wouldn't register positive for the psychoactive compound in a standard drug test.
"PainBomb's CBD is non-GMO verified, organic and CO2 extracted," Butler wrote in the five-page letter, "and contains no synthetics or additives of any kind."
Declared Stuart Tomc, vice president of human nutrition with CV Sciences, Inc., a wholesale supplier of CBD, in a previous statement: "We produce products from outdoor grown agricultural hemp that contain fatty acids, phytocannabinoids, terpenes, plant sterols, chlorophyll and naturally occurring vitamin E, with no other ingredients. It's clearly a botanical extract, not a pharmaceutical drug."
Subscribe and receive the latest insights on the healthy food and beverage industry.
Join 47,000+ members. Yes, it's completely free.
You May Also Like
---