Hemp groups align on 2023 Farm Bill priorities, including CBD regulation
Hemp groups align on 2023 Farm Bill priorities, including CBD regulation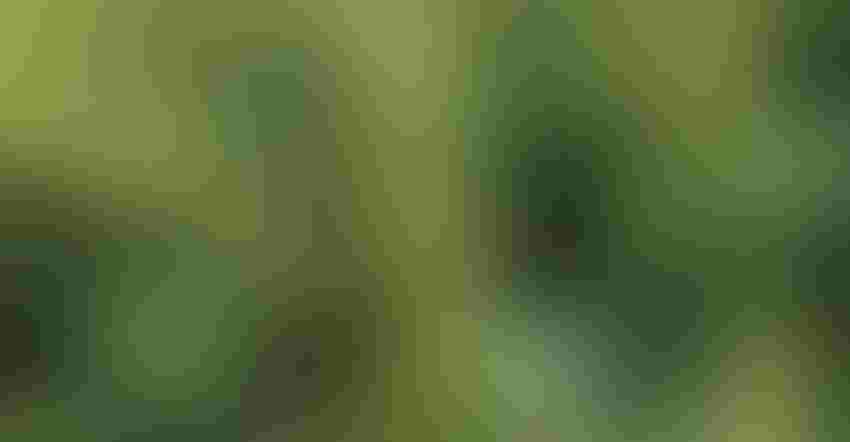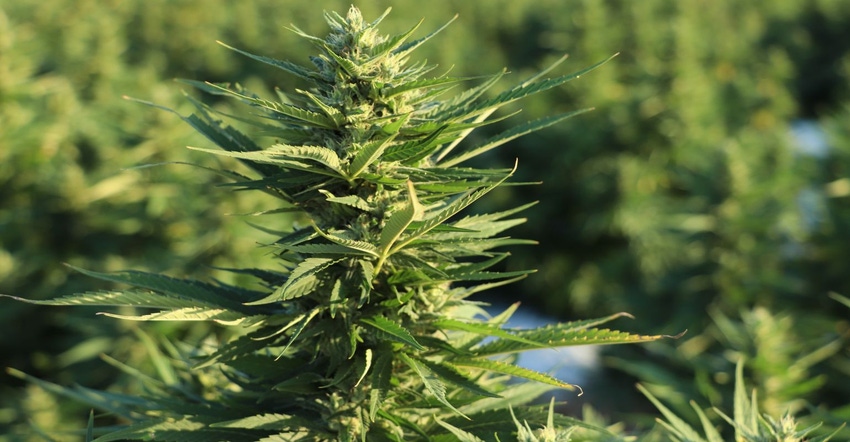 Thirty-one nonprofit organizations, including major U.S. hemp groups, have aligned in support of a unified legislative agenda for hemp in the 2023 Farm Bill.
A document unveiled Monday, April 24, identifies nine policy priorities for Congress, including requiring FDA to regulate hemp extracts such as CBD.
Additional legislative priorities include repealing a law that prohibits convicted drug felons from participating in hemp production, removing a requirement for DEA registration of hemp testing labs, curtailing regulatory barriers for farmers, and deeming crops legally compliant unless they exceed 1% total THC. The 2018 Farm Bill defined hemp as containing no more than 0.3% delta-9 THC on a dry weight basis.
The groups also favor allowing hemp grain for animal feed; increasing funding for USDA, tribes and states to administer hemp programs; designating hemp as a specialty crop; and promoting hemp research at certain institutions, including tribal colleges.
Those who endorsed the hemp industry priorities include the American Herbal Products Association (AHPA), U.S. Hemp Roundtable, Hemp Industries Association (HIA), National Industrial Hemp Council of America (NIHC) and We Are For Better Alternatives (WAFBA), among others.
The 31 groups agreed on a legislative agenda following a meeting of more than 75 hemp stakeholders during the NoCo Hemp Exp, which convened in March in Colorado Springs.
"This is a historic moment for hemp," stated Jonathan Miller, general counsel to the U.S. Hemp Roundtable, in a press release announcing the united legislative plan. "The five years since legalization have been challenging, and the 2023 Farm Bill is our next and best opportunity to take this industry a step forward. The unity within the industry is remarkable and telling: Our shared voice will resonate with Congress and help us turn this opportunity into meaningful progress for hemp farmers and product consumers."
The 2018 Farm Bill removed hemp and its derivatives from the Controlled Substances Act (CSA). But America's hemp industry has faced many business challenges in recent years and long bemoaned the lack of a federal regulatory framework for hemp-based cannabinoids, including CBD.
"The continued absence of FDA regulation for CBD and other hemp derivatives has resulted in more than 90% collapse of commodity prices and unregulated products posing health and safety concerns," the hemp document, "Hemp Industry Priorities for the 2023 Farm Bill," states. "Legislation requiring FDA to regulate hemp extracts allowed in dietary supplements and food and beverage additives would boost farming opportunities and protect consumers."
FDA in January denied three citizen petitions requesting the agency engage in rulemaking to allow CBD to be marketed in dietary supplements. The citizen petitions had been filed in recent years by three trade associations: the Council for Responsible Nutrition (CRN), Consumer Healthcare Products Association (CHPA) and Natural Products Association (NPA).
Following "careful review," FDA has determined the need for a new regulatory pathway "that balances individuals' desire for access to CBD products with the regulatory oversight needed to manage risks," FDA Principal Deputy Commissioner Janet Woodcock, M.D., said in a Jan. 26 news release. "The agency is prepared to work with Congress on this matter."
Some U.S. lawmakers, however, have been critical of FDA.
Last week, the chairman of the House Committee on Oversight and Accountability—Rep. James Comer (R-Ky.)—announced he was investigating FDA's announcement regarding CBD in supplements.
"As science is catching up regarding the safety of CBD usage, it is imperative that the FDA recognize its role in regulating these products," Comer wrote in an April 17 letter to FDA Commissioner Robert Califf, M.D. "The lack of regulation of non-intoxicating CBD products has allowed for potentially dangerous products to enter the market in the form of delta-8 and other hemp-derived intoxicants, leading to increasing concern that some products contain potentially dangerous ingredients due to the lack of regulation. Proper regulation from the FDA would not only prevent bad faith actors from entering the market but will increase the amount of good faith manufacturers' contributions of a useful product for the American public."
Comer requested certain documents from FDA, including communications and documents pertaining to FDA's assessment of the current regulatory framework regarding CBD.
"FDA's claim of a lack of a regulatory pathway is not only an insufficient rationale for inaction, but it is directly affecting the welfare of the American public," Comer added in the letter. "Without allowing for therapeutic CBD products to be regulated as dietary supplements such as melatonin or fish oils, the good-faith actors in the industry are unable to enter the market and provide people with helpful products because they are currently not distinguished under the FDA from the intoxicating products containing delta-8. It is imperative that the FDA engages in this regulation quickly, safely and efficiently to provide proper guidance to the American people about the safety of CBD products."
FDA has a policy of declining to comment on letters to the agency from members of Congress.
Morris Beegle, producer of the NoCo Hemp Expo and co-founder and president of WAFBA, underscored the importance of hemp interests uniting on a legislative agenda.
"The last five years have taught us a lot, and more than anything, that we as stakeholders need to align our interests and our voices going into the 2023 Farm Bill so that we correct the regulatory deficiencies that have plagued the growth and development of this nascent industry," Beegle said in the news release. "I'm optimistic and encouraged by so many organizations coming together at this time to collaborate and work in unison to improve the future of the hemp industry."
Subscribe and receive the latest insights on the healthy food and beverage industry.
Join 47,000+ members. Yes, it's completely free.
You May Also Like
---