Hemp group 'cautiously optimistic' about CBD bill in 117th Congress
Hemp group 'cautiously optimistic' about CBD bill in 117th Congress
A bill introduced in 2020 that would legalize CBD in dietary supplements garnered the support of 30 representatives in the U.S. House of Representatives, only three of whom are no longer in Congress.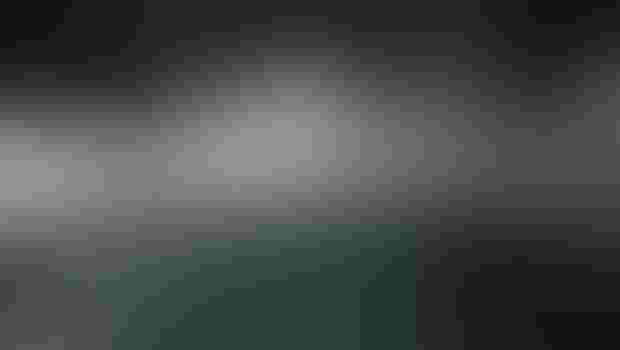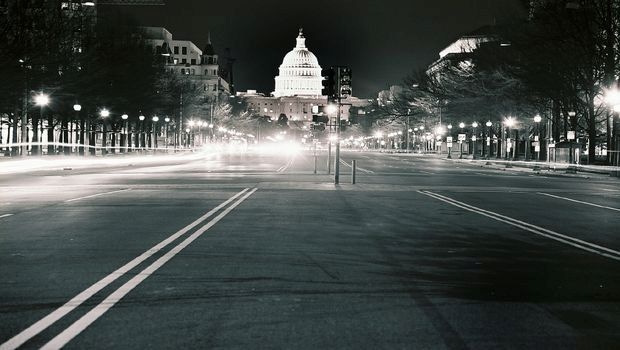 A hemp advocacy group plans to build on momentum gathered the previous year for a bill introduced in the U.S. House of Representatives that would legalize CBD in dietary supplements.
The U.S. Hemp Roundtable in December announced H.R. 8179 had 30 sponsors in the House. That figure is considered a genuine indication of "broad" and "bipartisan" support on Capitol Hill, said Jonathan Miller, general counsel of the U.S. Hemp Roundtable, in an interview.
Of the 30 sponsors, only three lawmakers are no longer in the Congress as a result of having retired or lost elections: Tulsi Gabbard (D-Hawaii), Denver Riggleman (R-Va.) and Collin Peterson (D-Minn.), who introduced a separate CBD bill in 2020 while serving as chairman of the House Agriculture Committee.
H.R. 8179—otherwise known as the Hemp and Hemp-Derived CBD Consumer Protection and Market Stabilization Act of 2020—was introduced in September by Reps. Kurt Schrader, Democrat of Oregon, and Morgan Griffith, Republican of Virginia.
Griffith and Schrader, both of whom sit on the House Committee on Energy and Commerce, which has jurisdiction over FDA, are expected to reintroduce the legislation in the 117th Congress. Spokespersons for the two representatives did not respond to requests for comment for this story.
Any standalone CBD bill, if it can gather enough support, likely would be incorporated into a larger piece of legislation, which is what occurred when Congress removed hemp from the Controlled Substances Act in the 2018 Farm Bill.
"Every major hemp bill that we've had didn't pass on its own," Miller observed. "It got attached to something else. And so that could happen here."
The hemp industry credited Sen. Majority Leader Mitch McConnell (R-Ky.) for championing passage of the hemp provisions of the Farm Bill. Chuck Schumer (D-N.Y.) is poised to become majority leader soon thanks to the recent wins by the two Democrats in the runoff elections in Georgia—investigative journalist Jon Ossoff and pastor Raphael Warnock.
"Certainly, Democrats on the Senate side have really gotten behind hemp," said Geoff Whaling, chairman of the board of directors of the National Hemp Association, a nonprofit corporation, in an interview. "They understand fully that this is a commodity crop that can help farmers."
Schumer is among the Democrats who have supported the industry, said Eric Streenstra, president of Vote Hemp, a grassroots nonprofit organization, in an interview. For instance, Streenstra recalled a conversation he had with Schumer's office regarding challenges faced by the hemp industry in advertising on Facebook.
As for McConnell, Miller said he will remain the most "powerful Republican in Washington."
"Hemp continues to be an important issue for farmers in Kentucky," said Streenstra, who anticipated the issue will remain an important one for McConnell.
The new Senate will be split 50-50 between the two major political parties—two independents (Sens. Bernie Sanders of Vermont and Angus King of Maine) are caucusing with the 48 Democrats. Ossoff and Warnock have not yet been sworn in. The Democrats will narrowly control the majority, with soon-to-be Vice President Kamala Harris serving as the tie-breaking vote. With a narrow majority, Democrats are unlikely to achieve much without bipartisan support.
H.R. 8179 garnered such support in the House, with 18 Democrats and 12 Republicans backing the bill.
"We're lucky that this is a bipartisan issue," Miller said. Consequently, the party controlling "Congress really doesn't make that much of a difference."
H.R. 8179 would create a legal pathway for marketers of hemp-based CBD and other cannabinoids in dietary supplements, eliminating a monstrous hurdle that has stymied the sector's growth in recent years. The legislation would create an exception to a current provision in the law, which bars an article like CBD from being marketed in a dietary supplement if it was first the subject of substantial clinical investigations instituted and made public.
The hemp-based CBD industry faces two significant hurdles, said Tami Wahl, a strategic policy advisor with experience in the natural products industry.
The first is FDA's view, based on its interpretation of the law, that CBD can't be marketed in a food or supplement because it was first studied as a drug. The second is complying with existing requirements under the Federal Food, Drug & Cosmetic Act (FDCA), she said.
Once the first hurdle is removed, "arguably the Food, Drug & Cosmetic Act on its own has adequate provisions for both the dietary supplement pathway and the food and beverage pathway on how to bring a CBD ingredient to the market," Wahl said in an interview.
Michael McGuffin, president of the American Herbal Products Association (AHPA), is confident the 117th Congress will introduce bills addressing cannabis-derived products. But he said it's premature to assess whether such legislation will include H.R. 8179 "verbatim," or "word for word."
"The dietary supplement industry is not going to be able to control the legislative discourse," McGuffin said in an interview.
Others, he pointed out, have substantial interests. For instance, while Peterson is no longer in Congress, his previous bill—if reintroduced—would have broader implications beyond dietary supplements since it was intended to legalize CBD in conventional food as well as supplements.
McGuffin also observed the House Committee on Energy and Commerce wants to be engaged in the process, and he expressed concerns that efforts by industry to control the details of the CBD legislation could irk committee staff members who want to craft a bill that "accomplishes the most in terms of protecting consumers, respecting FDA's authority [and] supporting agriculture."
FDA recommended changes to H.R. 8179 in technical comments, reflecting different visions of how such products should be regulated. For instance, FDA's proposal would limit the bill to hemp-derived CBD in supplements, require manufacturers and distributors establish the safety of the compound through new dietary ingredient notifications (NDINs) and limit the amount of CBD per recommended daily serving, provided the secretary of the U.S. Department of Health and Human Services (HHS) established a threshold.
"What I've heard is that the FDA will probably try to fight this thing with everything they've got," Streenstra reflected.
He nonetheless said the bill has "definitely made some good strides in the right direction."
Although members of Congress will consider FDA's view, that doesn't mean lawmakers will "let FDA write the bill," McGuffin observed.
While Whaling anticipated significant movement on hemp issues in Congress, he said it remained questionable whether the CBD bill would pass if reintroduced; and he observed the 2018 Farm Bill didn't change FDA's authority under the FDCA.
Miller said the U.S. Hemp Roundtable hasn't directly negotiated with FDA regarding the CBD legislation, but it's his understanding the agency has been communicating with "key members of Congress."
FDA previously declined to comment on H.R. 8179.
While there may be room for a compromise involving FDA, Miller said the agency has not indicated it plans "to kill the bill."
"I'm cautiously optimistic that we're going to get a bill passed," directing "FDA to recognize and regulate CBD," he concluded.
At least one lobbyist anticipates FDA would first publish a policy of enforcement discretion related to CBD. Wahl said it's her understanding FDA has been consulting with some state agriculture departments to understand their hemp CBD programs, and she pointed out FDA has been working on an enforcement discretion policy for months. "Cannabidiol Enforcement Policy; Draft Guidance for Industry," was sent to the White House in July for its review.
An enforcement discretion policy "is probably closer to the finish line than a piece of legislation," Wahl said.
Subscribe and receive the latest insights on the healthy food and beverage industry.
Join 47,000+ members. Yes, it's completely free.
You May Also Like
---