Health Canada Considers BMPEA Pharmaceutical that is Not Naturally Derived
Health Canada Considers BMPEA Pharmaceutical that is Not Naturally Derived
The agency said BMPEA, a stimulant that has been found in dietary supplements sold in the United States, may cause a number of adverse health effects and lead to complications including stroke.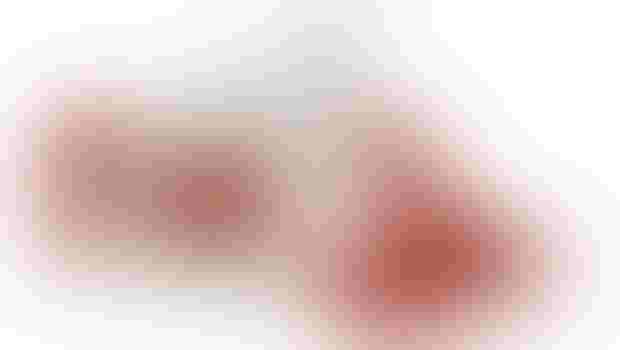 Pleas that FDA eliminate an amphetamine-like substance from dietary supplements bring to light stark differences in how Canada's regulator has treated the stimulant.
FDA recently said it hasn't identified "a specific safety concern" in connection with BMPEA based on its review of the available information of products that contain the substance.
Health Canada, on the other hand, has referenced a number of adverse health effects associated with two stimulants including BMPEA that were found in a bodybuilding product. In an emailed statement Friday, Health Canada said it has classified BMPEA (beta-methylphenethylamine) as a pharmaceutical and does not consider it a "naturally derived" substance.
American researchers led by the physician Pieter Cohen of Harvard Medical School found the amphetamine-like substance in a number of weight-loss and sports supplements sold in the United States. The supplements are labeled as containing Acacia rigidula, a shrub native to Texas.
The research, published in the journal Drug Testing and Analysis, has stoked criticism of FDA in Washington because the agency hasn't taken steps to remove BMPHE-containing supplements from the U.S. market. The authors cited research in the early 20th century that found the amphetamine-like substance increased blood pressure and heart rates in cats and dogs.
Last year, Health Canada identified a bodybuilding product that contained BMPEA and another amphetamine-like substance known as phenylpropylmethylamine. In an advisory published in December 2014, the agency disclosed the product known as Jetfuel Superburn was recalled and characterized the "amphetamine-like drug substances" as posing "serious health risks."
"These stimulants can increase blood pressure, heart rate and body temperature; lead to serious cardiovascular complications (including stroke) at high doses; suppress sleep and appetite, and be addictive," Health Canada said Friday in the emailed statement. "Jetfuel Superburn also contains caffeine, which can increase these effects when combined with beta-methylphenethylamine and phenylpropylmethylamine."
Cohen and his colleagues said BMPEA is not a naturally occurring substance and doesn't belong in supplements. Canadian health officials feel similarly.
Health Canada noted the substances would not be allowed "in natural health products because they are not naturally derived and therefore do not meet the definition of natural health product substance" under the agency's applicable regulations.
And while the agency has classified BMPEA as a pharmaceutical, it said it has not licensed any products that contain the substance.
FDA hasn't determined whether Acacia rigidula is a grandfathered dietary ingredient under federal law or a new one, which would trigger a notification requirement. An agency spokesperson said FDA has not received an NDI (new dietary ingredient) notification on Acacia rigidula.
A number of retailers that sold supplements in the United States containing BMPEA—including Vitamin Shoppe, Vitacost and GAT, the distributor of JetFuel Superburn and T-300 products—have removed the supplements from the market in the wake of Cohen's research and questions about BMPEA's safety.
In an April 10 press release, GAT CEO Charles Moser said the company has marshaled resources to evaluate the safety profile of all its products, especially JetFuel Superburn and T-300. The company says its products are available in more than 7,500 brick-and-mortar and online retailers in the United States, including GNC and Bodybuilding.com, and in more than 50 countries.
"To date, there have been no reports of serious adverse events in the U.S. regarding the use of these products as formulated," Moser noted in the release. "We continually seek to improve our products and ensure their safety."
Ten supplements, or nearly half of the Acacia rigidula products that researchers tested, were supplements sold by Hi-Tech Pharmaceuticals, the researchers reported. The company has insisted the substance is naturally occurring and refuted accusations that BMPEA-containing supplements are contaminated.
Earlier this week, Sens. Dick Durbin (D-Illinois) and Richard Blumenthal (D-Connecticut) called on FDA to investigate manufacturers of BMPEA-containing supplements and take swift regulatory action. The senators' letter to FDA's acting commissioner was sent after Sen. Charles Schumer (D-New York) called on the agency to ban supplements containing BMPEA.
FDA spokeswoman Siobhan DeLancey said the agency "faces a high burden [under current law] before it can take enforcement action relating to the manufacture or distribution of a product marketed as a dietary supplement.
"That said, we recognize that more can and should be done," DeLancey continued in an emailed statement Tuesday. "The FDA takes seriously recent reports about the dangers of dietary supplements containing BMPEA (also known as beta-methylphenylethylamine), a substance that is related to amphetamines. While the agency evaluates the available information on BMPEA, the FDA continues to encourage individuals to consult with a health care provider before taking supplements. In addition, FDA encourages anyone who believes that have suffered an adverse event related to taking a dietary supplement to report it to Medwatch."
Subscribe and receive the latest insights on the health and nutrition industry.
Join 37,000+ members. Yes, it's completely free.
You May Also Like
---