Groups Call for Dismissal of Amarin Fish Oil Appeal, NPA Completes Audits for Initiative
Groups Call for Dismissal of Amarin Fish Oil Appeal, NPA Completes Audits for Initiative
Trade associations have urged an appeals court to dismiss a case filed by Amarin over fish oil supplements, an FDA proposal to revoke a health claim has drawn objections, and the Natural Products Association is making progress with a quality initiative led by retailers.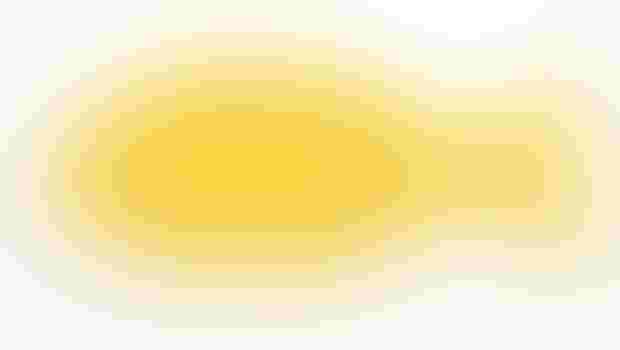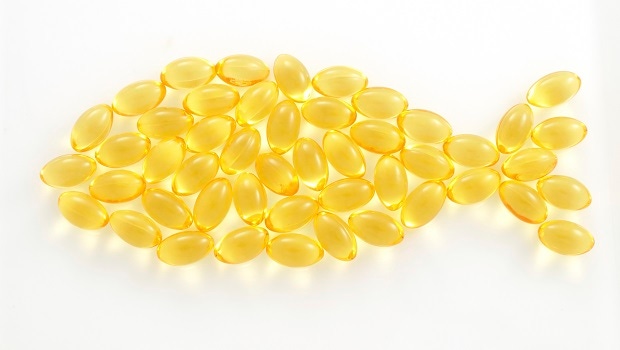 Editor's note: Below is a weekly roundup of health and nutrition developments.
Supplement Groups Call for Dismissal of Amarin Fish Oil Appeal
Two trade groups have asked a federal appeals court to dismiss an appeal filed by Amarin Pharma Inc. in a case involving certain "synthetically produced omega-3 products" being promoted as dietary supplements.
In December, Amarin sought an order that would require the U.S. International Trade Commission (ITC) to investigate allegations that marketers of certain fish oil supplements are violating federal law. Amarin's original complaint was focused on omega-3 products predominantly containing eicosapentaenoic acid (EPA) in either ethyl ester or re-esterified form.
The ITC previously declined to open an investigation into Amarin's complaint, dealing a victory to several dietary supplement companies that otherwise would have been required to defend their products.
In an appeal filed in the nation's capital, Amarin contended the ITC abused its discretion for several reasons, including because its complaint properly invoked the ITC's jurisdiction, so the agency had no discretion not to open an investigation.
The Council for Responsible Nutrition (CRN) and GOED (the Global Organization for EPA and DHA Omega-3s) called for the dismissal of Amarin's complaint. They filed a joint (amicus curiae) brief with the U.S. Court of Appeals for the Federal Circuit.
"Rather, than pursue relief from the FDA, which Amarin has not shown would be inadequate, Amarin pursues concurrent interpretation and enforcement of the FDCA [Federal Food, Drug & Cosmetic Act] by the Commission," the trade groups asserted in their brief. "That outcome would undoubtedly create confusion not only for the proposed respondents, but the dietary supplement industry at large."
Steve Mister, president and CEO of CRN, claimed in a statement that Amarin "sought to create a market monopoly over a subset of omega-3 products, which would directly hinder legitimate manufacturers from selling fish oil supplements."
Sixteen percent of U.S. adults consume omega-3 fatty acid supplements, according to a recent CRN survey.
FDA Proposal to Revoke Soy Protein Health Claim Draws Reaction
Trade associations responded to FDA's proposal to revoke a regulation that authorizes the use of health claims that soy protein reduces the risk of heart disease.
While acknowledging the importance of reassessing the scientific evidence, the Council for Responsible Nutrition (CRN) expressed concern in comments filed with FDA that other international regulatory bodies have made evaluations contrary to FDA's proposal.
Specifically, the trade association noted Health Canada authorized the use of a health claim regarding soy protein and the lowering of cholesterol following a meta-analysis of the available scientific literature.
Andrea Wong, Ph.D., CRN's vice president of scientific and regulatory affairs, said it was unclear why FDA did not conduct a similar meta-analysis in reevaluating the relationship between soy protein and coronary heart disease.
Daniel Fabricant, Ph.D., president and CEO of the Natural Products Association (NPA), said his organization's own meta-analysis suggested an association between consumption of soy protein and lower cholesterol.
"The FDA's proposal to revoke its health claim for soy protein is not only bad public health policy but it will harm small business manufacturers, distributors, re-packers, and retailers who would be affected by this proposal," he said in a recent statement.
Given the currently available scientific evidence, FDA officials have questioned the relationship between soy protein and a reduced risk of heart disease.
"Our review of that evidence has led us to conclude that the relationship between soy protein and heart disease does not meet the rigorous standard for an FDA-authorized health claim," Susan Mayne, Ph.D., director of FDA's Center for Food Safety and Applied Nutrition (CFSAN), stated in a 2017 blog.
Under FDA's proposal, "the agency intends to allow the use of a qualified health claim as long as there is sufficient evidence to support a link between eating soy protein and a reduced risk of heart disease," Mayne explained. "A qualified health claim, which requires a lower scientific standard of evidence than an authorized health claim, would allow industry to use qualifying language that explains the limited evidence linking consumption of soy protein with heart disease risk reduction."
NPA Completes Pilot Audits for Quality Supplement Initiative
GNC, Nature's Way and Walmart are part of a burgeoning initiative spearheaded by the Natural Products Association (NPA) to bolster the quality of dietary supplements.
NPA this week announced completing pilot audits at several facilities—including a manufacturing facility owned by GNC—for the Supplement Safety & Compliance Initiative (SSCI). Led by retailers, the initiative is focused on improving the authenticity, compliance and safety of dietary supplements.
"With the completion of the pilot audit, the next steps will be to use the data towards developing a benchmark and refining the current guidance document and audit tool," NPA explained, in a press release. "The pilot audits helped identify the discrepancies between the different auditors with the aim to address those gaps with the establishment of benchmark standards."
Under NPA's initiative, to be accepted in major retailers, dietary supplements must meet or exceed the SSCI benchmark. The initiative's objectives are to increase consumer confidence in dietary supplements and provide quality products.
"SSCI's goal is to bolster consumer confidence and increase transparency and safety in the dietary supplement and natural product industry from farm to factory to finished dosage, which aligns with current consumer and regulator expectations," said Guru Ramanathan, Ph.D., GNC's chief innovation officer and senior vice president, in a statement.
Subscribe and receive the latest insights on the healthy food and beverage industry.
Join 47,000+ members. Yes, it's completely free.
You May Also Like
---