GOED, CRN Release Whitepaper, Other Industry News
GOED, CRN Release Whitepaper, Other Industry News
In addition to GOED and CRN's release of a whitepaper, other companies announced new website features, agreements and more. Read on to find out about industry news, certifications, and partnerships.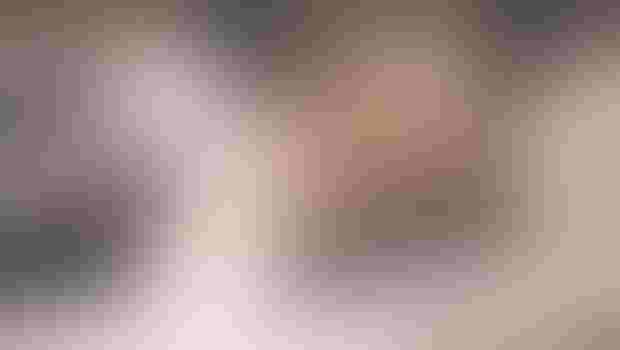 In addition to GOED and CRN's release of a whitepaper, other companies announced new website features, agreements and more. Read on to find out about industry news, certifications, and partnerships.
KonaRed Corp., supplier in the coffee fruit category and manufacturer of antioxidant juices and nutritional supplements from Hawaiian CoffeeBerry® coffee fruit, announced several progress initiatives on the company's international expansion. Since breaking into the Asian markets in July 2015, KonaRed products have achieved success, hitting the shelves of hundreds of leading Japanese retailers such as Aeon Retail, Kinokuniya and Natural Lawson Stores. KonaRed added another 70 stores with Aeon Stores in Japan and continues to grow with Lawson Inc., Japan's second-largest convenience store chain. KonaRed has shipped its first order to South Korea and has more expansion planned in this region in the near future. The company also expanded its distribution in Canada with distributor UNFI.
FutureCeuticals received Non-GMO Project Certification and Verification for its FruiteX-B® Brand calcium fructoborate—a patented, "nature-identical" ingredient that has recently surpassed the "one billion dose" threshold in the marketplace.
"Non-GMO Project Certification is yet another important designation for FruiteX-B," said Kim Rivard, FutureCeuticals' director of quality. "This added qualification adds to the already significant FruiteX-B consumer appeal and will provide assurance to consumers seeking to avoid GMO materials. We are very pleased to have attained this distinction."  
GOED (the Global Organization for EPA and DHA Omega-3s) and CRN (the Council for Responsible Nutrition) co-authored a white paper entitled "Oxidation in Omega-3 Oils: An Overview," written to help improve industry knowledge about oxidation testing protocols and potential issues with oxidized oils.
The whitepaper covers:
Background information and an oxidation overview

Health effects of oxidized omega-3 products

How to measure oxidation and analytical test methods

Market research on consumer attitudes toward oxidized products
According to Adam Ismail, GOED executive director, "We've seen increased attention on the oxidation area and there's a lot of confusion out there. We're reassured that 90 percent or more of the products analyzed pass GOED's strict standards for oxidation, but it's a message that needs to get out to consumers."
Duffy MacKay, N.D., senior vice president, scientific & regulatory affairs, CRN, added, "We're pleased to see that such a high percentage of companies are following the methods and limits to prevent oxidation as laid out in the GOED Voluntary Monograph, first established by CRN nearly 15 years ago. It was important for us to partner with GOED on this paper to help clarify areas where confusion still exists."
BI Nutraceuticals is expanding its manufacturing operations including milling, sieving, blending and Protexx HP™ Green Steam™ sterilization, as well as its quality assurance labs into McCarran, Nevada. The company's marketing, accounting and customer service departments will remain in Southern California, relocating to Rancho Dominguez, a mile from the current Long Beach facility. BI's facilities in Islandia, New York, and Boonton, New Jersey, will maintain normal operations.
Orgenetics Inc. announced a new feature on its Orgen® family product website: Best For. This simple and intuitive feature allows for users to select up to three functionalities to narrow down our USDA-certified organic vitamin and mineral offerings to an ingredient that matches those functionalities. The new feature will greatly help formulators and ingredient buyers, and make them more efficient in finding the right ingredient based on the functionality they are looking for.
ChromaDex Corp. entered into an agreement with three of its largest existing shareholders—Dr. Philip Frost and its two former co-chairmen, Barry Honig and Michael Brauser—to purchase $2,000,000 of the company's common stock in a registered direct offering. No underwriter or placement agent was used in the offering. Proceeds from the transaction will be used for additional working capital as well as to meet stockholder equity requirements for a potential uplisting for the company's shares on a national exchange.
ChromaDex also entered into a joint-development agreement with Procter & Gamble (P&G). Under the terms of the agreement, ChromaDex will provide P&G exclusivity to its new proprietary ingredient for use in P&G-branded products.  P&G will make an undisclosed up-front payment to ChromaDex as well as other payments based on achievement of various milestones.
Subscribe and receive the latest insights on the healthy food and beverage industry.
Join 47,000+ members. Yes, it's completely free.
You May Also Like
---