GNC CEO: Fight with AG Schneiderman Would Have Been, at Best, Counterproductive
GNC CEO: Fight with AG Schneiderman Would Have Been, at Best, Counterproductive
The industry has raised concerns that GNC's agreement with Schneiderman could set a dangerous precedent that would lead to greater costs in the supply chain.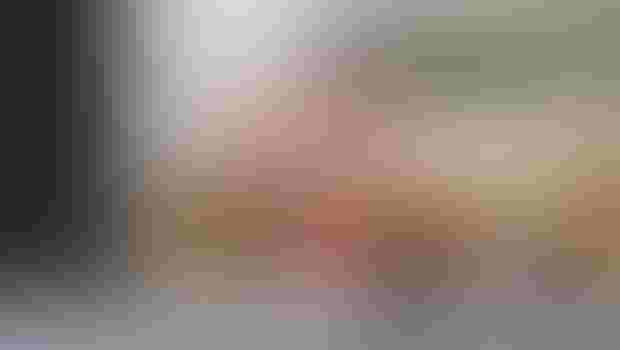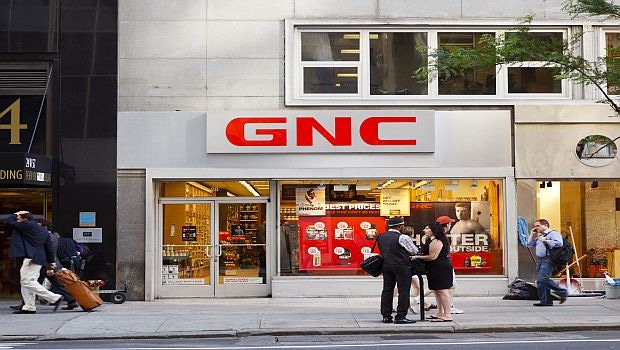 The top executive of General Nutrition Corp. (GNC) indicated the retailer's decision was "quite simple" to reach an agreement with New York Attorney General Eric Schneiderman that includes a promise to conduct new testing measures, even though GNC's herbal supplements were found to be in compliance with federal regulations.
"A protracted battle to establish what we already knew and what the NYAG has now confirmed—that our products are pure, safe and fully compliant with applicable regulatory requirements—would have been, at best, counterproductive," GNC CEO Mike Archbold said in a letter that was recently circulated to customers and industry partners.
The pact's express acknowledgment that New York authorities found no evidence that the retailer diverged from FDA cGMPs (current good manufacturing practices) comprised the "lynchpin" in reaching the agreement, he said.
The cGMP language could be helpful to GNC in private lawsuits filed against the company after New York Attorney General Eric Schneiderman announced in early February that DNA tests found a number of herbal products sold by GNC and three other national retailers failed to contain the labeled herbs and were tainted with fillers and contaminants such as asparagus, beans and pine.
Archbold acknowledged that a number of questions had been raised concerning the meaning of the agreement and why GNC agreed to adopt new measures that the federal agency overseeing supplements—FDA—does not presently require.
The agreement recognized that Schneiderman's office and GNC disagreed "on the sufficiency of federal rules and testing requirements and their relationship to state consumer protection laws."
Steve Mister, president and CEO of the Council for Responsible Nutrition (CRN), said in a March 30 statement that the agreement "wrongly perpetuates the misdirected notion that DNA barcode testing is appropriate for herbal supplements, when it is not." Botanical experts including Mark Blumenthal of the American Botanical Council (ABC) have said the technology is not well suited to test botanical extracts because the DNA may become degraded or lost before the products are finished.
GNC agreed to use DNA barcoding to test source material, not the finished products, no later than 18 months from the signing of the accord.
Archbold wrote the technology "may someday play a role in the identity testing of some source materials earlier in the production process.
"To be clear, we have agreed to implement source materials that utilize DNA barcode testing to confirm the authenticity of the 'active' herbal/botanical ingredients prior to extraction, complementing existing validated testing performed at subsequent stages of the supply chain," he added in the letter.
A few medical professionals quoted in the attorney general's news release praised the agreement as a step forward to better regulate the herbal industry and ensure the authenticity of products.
"This agreement should serve as a model for other companies and, hopefully, for the federal government to enact similar regulations," said Arthur P. Grollman, M.D., professor of pharmacological sciences at Stony Brook University, in a statement. "Adoption of DNA barcoding to confirm the authenticity of all plants prior to processing is a major step forward in the regulation of herbs."
In a recent email to colleagues, a supplement executive raised concerns that if the other retailers entered similar arrangements with Schneiderman, such deals could further pressure the use of DNA barcoding in the supply chain, adding costs and creating confusion because the reference library for DNA barcoding is inadequate. Reference libraries allow researchers to compare test results against established markers that show botanical identities.
GNC's agreement with Schneiderman "sets up DNA testing as the gold [standard]," said Dan Dwyer, managing partner of the Washington-based law firm Kleinfeld, Kaplan and Becker LLP during a panel discussion last week at Ingredient Marketplace, an Informa Exhibitions trade show.
Jeff Stier, senior fellow at the National Center for Public Policy Research in Washington who has been closely following Schneiderman's investigation into the herbal supplement industry, argued GNC's agreement, while a positive development for the company, will raise costs for smaller firms.
"It was a PR coup for GNC thanks to Schneiderman," he said in a recent phone interview.
"It's an example of something called regulatory capture," he said in a separate phone interview Monday. "And the economist George Stigler pointed this out that the market leader actually likes more regulation because it's a barrier to entry for competition."
"Smaller companies are going to be expected to do DNA barcoding," Stier added, "and if they don't do DNA barcoding, consumers are going to say, 'I'm going to buy from GNC. They do DNA barcoding.'"
Blumenthal of ABC acknowledged Schneiderman's investigation has impacted consumer confidence.
"It is an opportunity for the herbal and dietary supplement industry to reexamine its relationship with suppliers and its commitment to quality in this category," he said during the panel at Ingredient Marketplace. "This is now a boardroom-level discussion."
Senior editor Steve Myers contributed reporting from Ingredient Marketplace to this blog.
Subscribe and receive the latest insights on the healthy food and beverage industry.
Join 47,000+ members. Yes, it's completely free.
You May Also Like
---