GNC Aims to Broaden Appeal and Transition More Stores to Franchisees
GNC Aims to Broaden Appeal and Transition More Stores to Franchisees
Pittsburgh, Pennsylvania-based GNC last year embarked on a multi-pronged strategy to address challenges facing the business.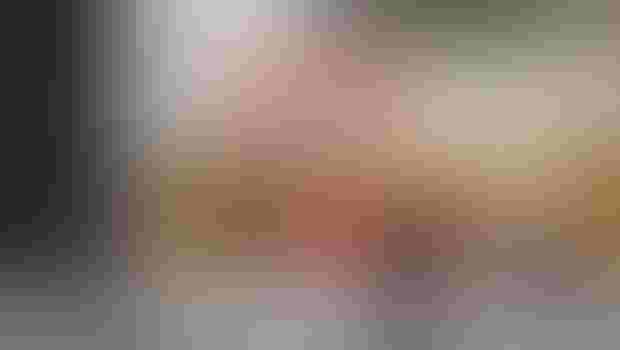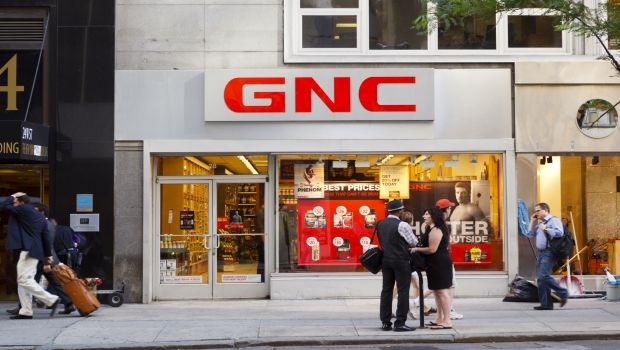 GNC Holdings, Inc., the specialty retailer of health, wellness and performance products, has long been a haven for muscleheads and fitness buffs.
More recently, GNC has unveiled new product categories and implemented other changes as part of a strategy to broaden its appeal to baby boomers and other demographics. Recent product launches have included a focus on functional foods, health and beauty, and natural plant-based proteins.
"As can be seen in its latest commercials, GNC is trying to appeal both to young, hardcore athletes and also to baby boomers, with product quality and clinical efficacy being the core messages," said Barclays Capital analyst Meredith Adler, who raised her price target on GNC's stock to $54 in a July 31 research note. "GNC also sees an opportunity to better appeal to female customers by changing its merchandise assortment."
GNC is targeting general health concerns such as maintaining a healthy gut through probiotic offerings and striving to make its retail environment—a place where associates have been known to push aggressive tactics—more approachable, said Chris Schmidt, senior consumer health analyst with Euromonitor International, the market research firm.
The company last year embarked on a multi-pronged strategy to address challenges facing the business. Plans included "a customer-focused brand evaluation that is centered on quality and one-on-one customer engagement and is intended to reach a broader, wellness-focused customer audience while remaining loyal to our existing, performance-focused customer base," the company noted in a July 30 regulatory filing.
The retailer's transformation is unlikely to fuel immediate sales growth. In the second quarter, consolidated revenues rose a modest 0.5 percent to US$678.5 million over the prior-year period, while domestic same-store sales owned by the company fell 2.8 percent. Still, same-store sales improved throughout the quarter, Goldman Sachs pointed out.
"I couldn't really say if they are attracting more people," Schmidt said in a phone interview.  "It might simply take a while before" GNC's new messaging resonates with consumers.
Wall Street has cited reasons for optimism under the management team headed by GNC Chief Executive Michael Archbold, who was hired last year to revive the struggling retailer and previously headed up the women's retailer Talbots.
"In our view, great management teams have certain traits in common: they focus on what their customers really want, they are innovative in a disciplined and thoughtful manner, and they balance long-term success with improving shareholder value in the near to medium term," Barclays' Adler wrote in her research note. "We think GNC's new management has these traits, and this makes the outlook for GNC far better than it has been for a long time."
Underperforming Stores
The Pittsburgh, Pennsylvania-based retailer has reported incongruous performance among its stores. Only one-third of the retailer's company-owned stores were "comp positive" or had fared better than the year-ago period, according to a transcript of GNC's second-quarter conference call that Seeking Alpha made available and a GNC spokesperson. Comps and same-store sales are synonymous, reflecting a comparison of a store's results to the prior year, the online dictionary Investopedia explains.
Archbold acknowledged turning around underperforming stores would "take some time and focus and real execution for us to really drive meaningful change."
"There remains a big disparity between the performance of the top and bottom quartiles, though this is not driven by any one factor like geography, store maturity, or store manager tenure," Adler noted. "Rather, it appears to be a function of operational execution. Management has been clear that it will take time to narrow the gap, though we take comfort that nearly all stores generate a positive return and one that is higher than the company's cost of capital."
Conversion to Franchise Locations
GNC anticipates increasing the proportion of new stores that are franchise locations and transitioning certain company-owned stores to franchise sites. In the second quarter, franchising revenues rose 7.5 percent to $118.4 million, beating Goldman Sachs' estimate of $114.1 million.
Wall Street largely welcomed GNC's franchising plans, with some analysts forecasting that a conversion from company-owned stores to franchisees would significantly boost earnings.
A separate announcement Tuesday also pleased analysts who track GNC's financials. The company revealed plans to repurchase up to $500 million in common stock, supplementing its previous $500 million share repurchase authorization program in which it had $242 million remaining. GNC also announced plans to sell $250 million in senior convertible notes (debt) and use $100 million of the net proceeds to repurchase shares. In the second quarter, the retailer repurchased 2.3 million shares of common stock at an average price of $45.04.
The stock price (GNC: NYSE) on Wednesday, August 5 opened at $51.69, a 52-week high, and was trading in the late afternoon at $50.99. A year ago, the stock was only trading at $30.89, according to New York Stock Exchange data.
Tuesday's news is "a sign to us that the company is moving more quickly than initially thought on the refranchising narrative, and also is a comforting sign that business trends continue to firm," Sterne Agee CRT declared in an Aug. 4 equity research note.
Still, Deutsche Bank Securities recently questioned whether franchisees have the resources to acquire more stores. Although the company has nearly 1,100 domestic franchise stores, franchisees, on average, own just two stores.
In the second-quarter conference call, GNC Chief Financial Officer Tricia Tolivar cited "an adequate number of interest and capable franchisees in our organization today that have the desire and the ability to … execute on more stores."
Positive Industry Outlook
Earlier this year, negative publicity threatened to sour GNC's turn-around story. GNC and three other national retailers had been the subject of a state attorney general's investigation into whether a number of botanical supplements sold in New York were tainted and failed to contain the labeled herbs. But a subsequent agreement that GNC entered resolved the probe and expressly acknowledged New York authorities found no evidence that the company had violated federal regulations.
Referencing a forecast by Nutrition Business Journal that the industry would grow at a compound annual growth rate of 6 percent between today and 2020, Archbold told analysts that the industry's overall outlook was positive.
"So that kind of a growth rate in a retail industry is tremendous," Archbold said, "and we are going to continue to do the things that we need to do to make sure that we capture our share."
Subscribe and receive the latest insights on the healthy food and beverage industry.
Join 47,000+ members. Yes, it's completely free.
You May Also Like
---