GMP violations for production, quality control, plague supplement makers
GMP violations for production, quality control, plague supplement makers
In fiscal year 2017, about one-third of FDA citations for violations of dietary supplement manufacturing regulations were based on requirements to establish production and process controls.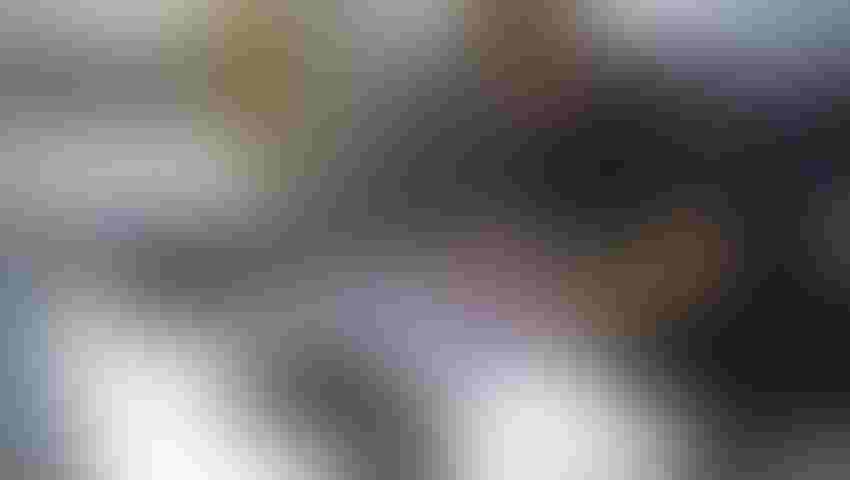 Editor's note:This is the second in a two-part series examining violations of cGMPs (current good manufacturing practices) in fiscal year 2017 (FY17) based on data INSIDER obtained through a Freedom of Information Act (FOIA) request.
Manufacturers of dietary supplements in the United States are struggling with requirements to establish production and process controls to verify the quality of their products.
The production and process controls requirements reflect "the most poorly understood section" of FDA's 10-year-old cGMPs, said Vasilios ("Bill") Frankos, Ph.D., an Herbalife Nutrition executive and former FDA official who oversaw implementation of the dietary supplement manufacturing regulations after they were adopted in 2007.
Of the cGMP "observations" or violations reported by FDA investigators in FY17, Frankos found through an analysis that roughly one-third related to the above requirements, which are incorporated in subpart E of 21 C.F.R. 111. Likewise, a separate analysis by INSIDER determined around 600 of the nearly 1,800 cGMP observations reported by FDA in FY17 were based on the production and process control requirements.
Nearly half (45%) of FDA's total observations were based on requirements in subpart E and obligations in a different section of the regulations (subpart F) to establish and follow written procedures for the responsibilities of quality control (QC) operations. Frankos reached a similar conclusion after he analyzed FDA cGMP inspection data INSIDER obtained.
"The smaller companies need to redouble their effort and focus on subparts E and F of the GMPs," observed Frankos, who is responsible for product science, safety and compliance at Herbalife Nutrition. "Those are the sections that really require you to have some expertise in quality control, analytical chemistry [and] being able to establish specifications. And it probably is the part of the process that requires the most … technical expertise."
Commenting in December on the cGMP data, an FDA official said companies are still coming up short meeting fundamental requirements.
"Unfortunately, what we're still seeing is that the most frequently reported observations during the inspections are deficiencies in some of the fundamental aspects of the cGMP compliance system," said Cara Welch, Ph.D., senior advisor to FDA's Office of Dietary Supplement Programs (ODSP).
In discussing cGMP violations fundamental to the 10-year-old regulations, Welch referenced failure to establish and meet product specifications, failure to establish and follow written procedures for QC operations, and deficiencies related to batch production records and master manufacturing records.
Of those companies inspected in FY17, 58%—379 facilities—received an inspection report from FDA for alleged violations of the cGMPs.
"GMPs create, for me, kind of a yin and a yang," said Steve Mister, president and CEO of the Council for Responsible Nutrition (CRN), in a phone interview. "On the one hand, you don't want to see unnecessary expense layered into these products. If it's simply the cost of compliance and then you end up driving smaller entrepreneurial firms out, you don't want that to happen. But on the other hand, every single dietary supplement that goes into the marketplace has to be safe. Any one product has the potential to create a problem that creates a shadow over the entire industry."
Former FDA investigator Larisa Pavlick described some of the essential cGMP requirements and what her former employer wanted to see during an audit.
"There has to be a written document established and implemented to describe … the major characteristics of a product that are used to measure quality before it's released," Pavlick, vice president of global regulatory and compliance with the United Natural Products Alliance (UNPA), said in a phone interview. "From FDA's perspective, they want to know, 'What is the identity of the raw materials? Are you ensuring that you have the appropriate plant or vitamin and minerals at the appropriate strength during [the] formulation and blending process?'"
FDA auditors also want to view documentation establishing a dietary supplement is manufactured the same way every time, and sufficient controls are in place to ensure the formula matches what's printed on the label, Pavlick said.
Commenting on the requirement to establish products specifications, Pavlick acknowledged supplement manufacturers still need assistance understanding FDA's expectations. Her assertion is backed by FDA data. In FY17, the most common cGMP observation was failure to establish product specifications for the identity, purity, strength and composition of the finished dietary supplement, and set limits on contaminants. The requirement (21 C.F.R. 111.70(e)) is found in subpart E of the regulations.
During her work as an FDA investigator, Pavlick said many companies that established specifications would include physical characteristics of products, such as their appearance and chemistry. However, she explained, they neglected to define elements required by the regulation, such as the specs governing the identity and purity of the supplement.
Some companies, Pavlick added, may have some written documentation, but not everything FDA is looking for. For example, while a batch record may include details of a specification, a company may not have taken the time to separately write the actual spec, Pavlick noted.
Many FDA "investigators are looking for a specific document that's titled 'specification,' and they're looking for that for the specific product that they've randomly selected during the audit," the former FDA employee explained.
Pieter Cohen, M.D., is an associate professor of medicine at Harvard Medical School and renowned critic of the regulatory framework governing supplements in the United States. He said there was an assumption a few years ago that many manufacturers receiving an FDA inspection report were adjusting to the cGMPs, reflecting a high learning curve.
"With the continued failure of the majority of firms to comply with the most basic aspects of [the cGMPs], however, it has now become clear that, as a whole, supplement manufacturers are unwilling to take responsibility for the quality of what they sell," Cohen said in an emailed statement.
The physician, whose research has uncovered potentially hazardous ingredients in products marketed as dietary supplements, described FDA's manufacturing requirements as "extremely basic," but he said "the industry has been unwilling to comply with the most basic requirements to ensure consumer safety."
FDA data suggests large manufacturers with at least 500 employees have a firmer grasp of the regulations than smaller companies. None of the large companies inspected by FDA in FY17 were assigned a classification ("official action indicated") reflecting significant regulatory violations, according to data INSIDER obtained in November 2017 from FDA through an FOIA request.
(Responding to the FOIA request, FDA officials cautioned that some regulatory classifications had not been finalized [total cGMP inspections: 656; regulatory classifications: 523]).
"The big companies are spending money on a lot of new equipment," Frankos said, "and what you're seeing is they are not having any real problems in meeting the subparts E or F because they've committed the resources and they've hired the technical staff."
Mister didn't offer a simple explanation when asked about the perceived disparity in regulatory compliance between smaller companies and large firms.
"It would be easy to just say it's a matter of resources, but I think you've got to look more than that," he said. "Is it expertise? Is it that in smaller firms, your head of [quality assurance (QA) and QC] is also wearing other hats, so do they really have the expertise and the time to fully understand what's required?
"It's also possible that some smaller firms … are still putting their heads in the sand and hoping that they don't get caught," Mister added. "And I'm not saying that is the case, but I think you have to consider all those possibilities."
Frankos said it's time for FDA to hold targeted, "hands-on" and "intensive" training sessions focused on specific areas of the cGMPs, including subparts E and F. Some of the training, he explained, requires education in a laboratory setting to review such technical areas as calibrating equipment.
In interviews with the media and at trade shows, UNPA member conferences and other events, Pavlick highlights common cGMP observations, and the former FDA investigator recommends potential solutions. The good news for supplement manufacturers is that many issues identified by FDA during cGMP inspections may not require technical expertise and vast investments in QC.
"Written procedures are easy to implement," Pavlick said, commenting on some of the most frequently cited cGMP infractions in FY17, "and I think that's going to be something that we can pretty quickly educate members and the industry at large on how to make that correction."
Steve Myers contributed reporting to this story.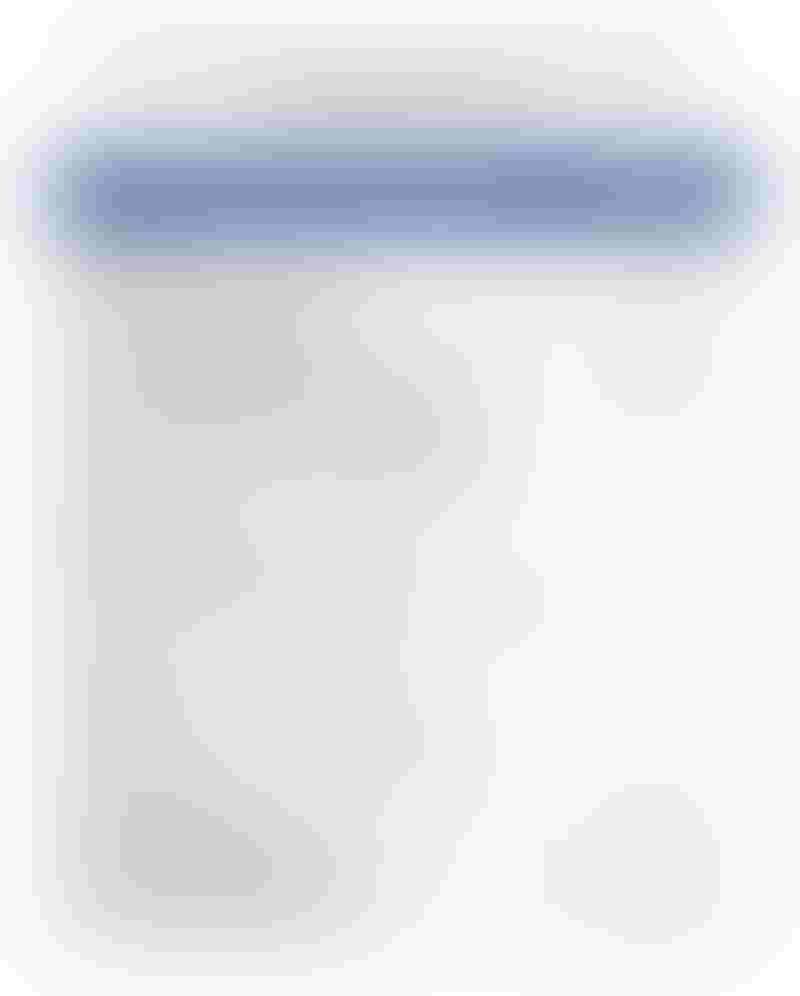 Source: INSIDER analysis of cGMP inspection data for FY17 based on FOIA request to FDA.
Subscribe and receive the latest insights on the health and nutrition industry.
Join 37,000+ members. Yes, it's completely free.
You May Also Like
---