Glanbia Nutritionals, InstantGMP, Others Announce New Business Partnerships
Glanbia Nutritionals, InstantGMP, Others Announce New Business Partnerships
Glanbia Nutritionals, InstantGMP, KODA Distribution Group, DSM, Watson and Alkemist all announced recent partnerships and expansions to grow their businesses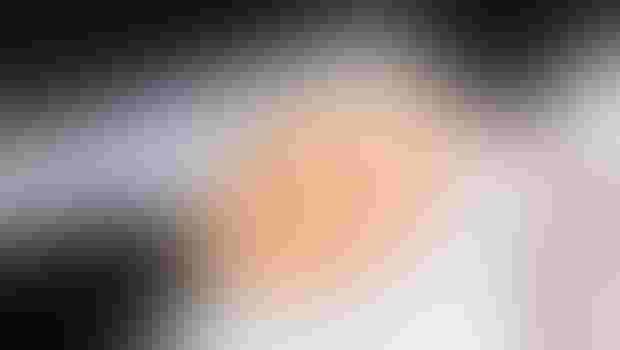 Glanbia Nutritionals, InstantGMP, KODA Distribution Group, DSM, Watson and Alkemist all announced recent partnerships and expansions to grow their businesses. Glanbia Nutritionals announced an agreement with Brassica Protection Products LLC for distribution of its patented ingredient truebroc™ glucoraphanin, an antioxidant derived from broccoli seeds. Truebroc is kosher, halal, and generally recognized as safe (GRAS), extracted from seeds grown domestically, and contains 13 percent glucoraphanin. Once consumed, truebroc is converted to sulforaphane, a potent activator of the body's antioxidant and cellular protection system, which remains activated up to three days, unlike common ingested antioxidants that last only a few hours.  
Electronic batch software firm InstantGMP announced its collaboration with regulatory expert Marian Boardley to offer services to growing dietary supplement companies. InstantGMP develops electronic batch record software and SOPs that compliment Marian Boardley's consulting services. In addition, InstantGMP and Marian Boardley will also offer articles and webinars to the public.
KODA Distribution Group (KDG), announced its acquisition of Unipex Solutions Canada, a division of the Unipex Group, which exemplifies KDG's strategy of focused growth in specialty chemicals and reinforces its position as the premier Specialty Chemical Distributor in North America. "Unipex is a perfect fit for us," said Frank Bergonzi, president and CEO of KDG. "Our strategy has always encompassed growth geographically, and this acquisition expands our reach in the Canadian market.".
Meanwhile, Watson announced its selection of Leanovations as a partner to instill the necessary skills and cultural behaviors to fully develop and implement a Lean to Green organization. Leanovations' mission is to promote, teach and coach a Lean to Green culture that focuses on the processes and innovations that create economic growth and jobs, while fostering environmental improvement. Watson assigned 26 employees to a four-day training class to earn their Lean Leadership Certification. This number includes more than 10 percent of the company's Connecticut-based work force. To date, Watson has held 14 Kaizen events, which involved a total of 11 departments and over 70 employees.
DSM also announced the fourth anniversary of the European Innovation Partnership on Active and Healthy Aging  with a call for optimal nutrient intake on healthy aging and associated healthcare costs to be more widely recognized. DSM engages in finding nutritional solutions to support healthy aging and has proposed a strategic action plan to tackle so-called 'hidden hunger', which has recently been published in Nutrients.
Finally, Alkemist Labs launched a new section of its website listing available products and prices with the ability to order. Alkemist Labs announced last month it would begin selling phytochemical reference standards developed by Lyon, France-based Extrasynthese, as the U.S. distribution partner. The company also announced that Petra Erlandson joined the Alkemist staff as strategic sales manager of reference materials to work with customers on standard selection.  Erlandson joins Alkemist after eight years in various roles at ChromaDex, including product line manager and marketing manager.
Subscribe and receive the latest insights on the healthy food and beverage industry.
Join 47,000+ members. Yes, it's completely free.
You May Also Like
---