General Mills Expands Portfolio, New RTD Cold Brew Coffees Launch and More
General Mills Expands Portfolio, New RTD Cold Brew Coffees Launch and More
A General Mills acquisition opens up a new category for the company, bread manufacturers gain alternative ingredients, and other news rounded out the week in food and beverage.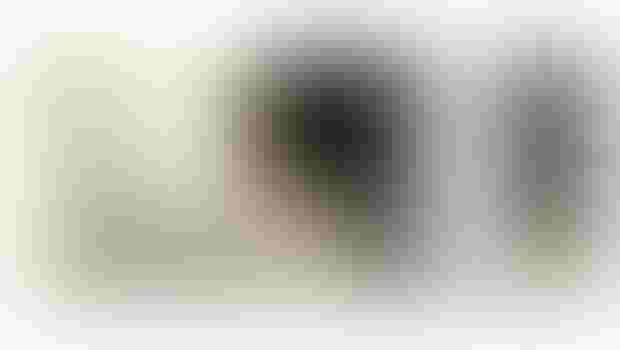 A General Mills acquisition opens up a new category for the company, bread manufacturers gain alternative ingredients, and other news rounded out the week in food and beverage.
General Mills Acquires Epic Provisions
General Mills Inc. announced it acquired EPIC Provisions, a rapidly growing premium meat snacks company based in Austin, Texas. EPIC will operate under General Mills' Annie's business, which itself has experienced strong sales growth since General Mills acquired the company more than a year ago. EPIC will maintain its present location in Austin.
"The acquisition of EPIC positions General Mills for exciting growth with a highly authentic brand in an entirely new natural snacking category," said John Foraker, president of Annie's. "EPIC has tremendous potential for growth in the natural snacking category."
EPIC Provisions was launched in 2013 by co-founders Taylor Collins and Katie Forrest, competitive athletes seeking a convenient way to add nourishing animal protein to their diets. The original EPIC meat, fruit and nut bar helped create a new snacking category, with unique flavors such as Bison Bacon Cranberry, Beef Habanero Cherry, Chicken Sesame BBQ and Pulled Pork Pineapple. The brand has evolved its product offerings to include EPIC Jerky Bites and EPIC Hunt and Harvest Trail Mix.
Both Collins and Forrest will continue with the business following the acquisition. Terms of the deal were not disclosed.
Cargill Offers Label-Friendly Alternatives
In light of FDA's 2015 ruling on partially hydrogenated oils (PHO), Cargill Texturizing Solutions offers bread manufacturers a successful replacement for monoglycerides and DATEM, which are sometimes made from PHO. Focused on "label-friendly ingredients" consumers would embrace, the company went with liquid and de-oiled soy lecithin.
Cargill developed its solution prior to FDA's move to revoke GRAS (generally recognized as safe) status for PHO mid-2015, which also had repercussions for monoglycerides and DATEM, emulsifiers widely used in bakeries as dough strengtheners, volume increasers and crumb softeners. Cargill's unmodified soy lecithin products replicate those characteristics in a cost-effective manner and give customers a ready-to-go workaround.
Bill Gilbert, Cargill master baker, said many potential solutions were tested in the past year, noting, of the final ingredients, "We've worked on processing, texture profile analysis, moisture and had trained sensory panelists evaluate them for 21-day shelf-life breads."
New Technical R&D Manager Joins Wixon
Wixon, a manufacturer of seasonings, flavors and technologies for the food and beverage industry, named Zak Otto as technical R&D (research and development) manager for the company's protein division. In his new role, Otto will oversee operations of Wixon's Protein Pilot Plant and enhance the efficiency of protein seasonings into applications.
Otto has more than 14 years of experience in product development for the food industry, including spices and consumer packaged goods. He formerly served as a food scientist for Wixon, and most recently, as R&D manager for Palermo's Pizza in Milwaukee.
Otto earned an MBA from Marquette University in Milwaukee and a bachelor's degree in food science from the University of Wisconsin–Madison. He is a former chair of the Wisconsin section of the Institute of Food Technologists (IFT) and vice president of the board of directors for the German Immersion Foundation in Milwaukee.
NIAGEN Achieves GRAS Status
ChromaDex Corp.—science-based ingredient solutions provider for dietary supplement, food and beverage, skin care, sports nutrition and pharmaceutical products—announced an independent scientific panel of experts determined ChromaDex's patented and proprietary lead ingredient NIAGEN® has achieved GRAS (generally recognized as safe) status.
The company can now expand NIAGEN into the food and beverage industry, moving beyond the supplement industry, where it has been increasingly incorporated into numerous finished consumer products.
The GRAS status follows ChromaDex's December 2015 announcement that the New Dietary Ingredient Notification (NDIN) for NIAGEN was successfully filed and ChromaDex received a letter of acknowledgement without objection from FDA.
Kalsec and Shahmeer International Partner in Pakistan
Kalsec® announced Shahmeer International, one of the largest marketers and distributors of specialty chemicals and food ingredients in Pakistan, as its new channel partner in the Pakistani food market. Shahmeer's team of food specialists and technologists covers all areas in Pakistan and is supported by significant logistics capabilities and a state-of-the-art food applications facility.
Headquartered in Kalamazoo, Michigan, with facilities in the United States, Europe and Asia—and operating in more than 70 countries—Kalsec is a global producer of natural spice and herb flavor extracts, natural colors, natural antioxidants and advanced hop products for the food and beverage industry.
Bell Flavors and Fragrances Named a Best and Brightest
The National Association for Business Resources (NABR) named Bell Flavors and Fragrances one of 101 Best and Brightest Companies to Work For® in the country in 2015. The company was previously recognized in 2015 for being one of Chicago's 101 Best and Brightest Companies to Work For.
The award celebrates companies with unprecedented human resource practices and dedication to employees. Bell Flavors and Fragrances was evaluated by an independent research firm based on 10 categories, including compensation, benefits and employee solutions; employee enrichment, engagement and retention; employee education and development; recruitment, selection, orientation; employee achievement and recognition; communication and shared vision; diversity and inclusion; work-life balance; community initiatives; and strategic company performance.
The company will be recognized nationally in the Jan. 14, 2016 online edition of Corp! Magazine, as well as at an awards symposium and gala in the upcoming year.
KonaRed Launches RTD Cold Brew Coffees
KonaRed® Corp., manufacturer of antioxidant juices and nutritional supplements from the Hawaiian CoffeeBerry® brand coffee fruit, announced it will begin rolling out 12-oz. glass bottles of its ready-to-drink (RTD) cold brew coffees, available in Original Signature Blend and Hawaiian Vanilla.
Created via a process in which roasted and ground coffee beans are steeped in cold water for more than 12 hours, the new products blend Hawaiian CoffeeBerry coffee fruit with a boost of caffeine from premium coffee beans.
Subscribe and receive the latest insights on the healthy food and beverage industry.
Join 47,000+ members. Yes, it's completely free.
You May Also Like
---