FSMAs Role in Supplement Regulation
FSMAs Role in Supplement Regulation
Ingredient suppliers for dietary supplements will be subject to FDA's proposed regulations that will require identification of food-safety hazards and implementation of preventive controls.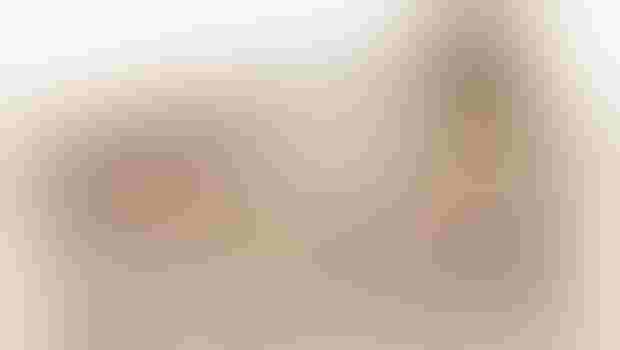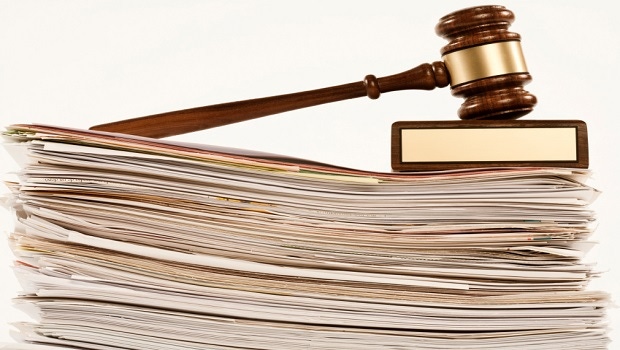 The FDA Food Safety Modernization Act (FSMA) constituted the most sweeping reform of U.S. food law in generations.
Congress passed the legislation in an effort to prevent widespread occurrences of foodborne illness like the deadly Listeria outbreak tied to Colorado-based Jensen Farms.
The three-year-old FSMA also has a significant impact on dietary supplement firms whose main obligations are spelled out in the Dietary Supplement Health and Education Act of 1994 (DSHEA). DSHEA and FSMA constituted amendments to the Federal Food, Drug & Cosmetic Act of 1938 (FD&C).
Hazard Analysis and Preventive Controls
FSMA includes a requirement that companies manufacturing, processing, packing or holding human food identify food-safety hazards and implement preventive controls. Ingredient suppliers for dietary supplements will be subject to FDA's proposal, which bear resemblances to the HACCP (hazard analysis and critical control points) regulations in other food industries, such as the seafood sector.
"It's a gargantuan regulatory change," said Marc Ullman, a dietary supplement lawyer with Ullman, Shapiro & Ullman LLP in New York.
Indeed, FDA's proposed regulations are the size of a novel (179 pages in the Federal Register) and would revise the existing cGMP (current good manufacturing practice) requirements for food that are found in 21 CFR part 110.
The regulations, to be placed under a new Part 117, will require firms to identify hazards through written plans, specify measures to minimize or prevent hazards, identify monitoring procedures and pinpoint actions that will be taken to correct problems. FDA anticipates the regulations will cost industry US $701 million in the first year and $472 million annually in subsequent years.
"I think they are fairly complex," said Will Woodlee, an attorney with Kleinfeld, Kaplan & Becker LLP in Washington. "They are probably not going to be so different for larger operations to implement because a lot of large food manufacturing companies are already doing many of these things. It's more just making modifications to ensure what you are doing is fully compliant with what the law says."
FDA has until Aug. 30, 2015 to complete the final regulations, pursuant to a settlement agreement the agency reached in federal court after it was sued by consumer groups for missing deadlines under FSMA.
Under FDA's draft, larger companies will have one year to comply from publication of the final rule with staggered deadlines for small companies (two years) and the smallest businesses (three years).
A separate regulation that is being promulgated under FSMA also has been interpreted to potentially impact botanicals. FDA's proposed produce-safety rule establishes standards for growing, harvesting, packing and holding produce—zeroing in on agricultural water, biological soil amendments of animal origin, health and hygiene, animals in the growing area and buildings, equipment and tools.
"The produce regulations are supposed to govern the production of fresh fruits and vegetables that are commonly consumed raw," Woodlee said. "However, the definitions used in the proposed rule are somewhat broad, and some contend that they could capture production of some botanicals used in supplements and thus need to be revised (or that an exception should be made for botanicals that are intended for use in dietary supplement manufacturing)."
FDA must issue the final regulation by Oct. 31, 2015. Large businesses would have two years to comply with the final regulation (excluding some water requirements) while small businesses (average annual food sales during the previous three years that did not exceed $500,000) would have three years and very small businesses ($250,000 or less in average annual food sales) would have four years.  
Last year, the American Herbal Products Association (AHPA) filed with FDA more than 200 pages of comments on proposed regulations under FSMA.
"These proposals would likely increase costs and burdens significantly throughout the food production system," said Staci Eisner, chair of AHPA's Government Relations committee, in a statement last year. "There is a very real risk that small-volume crops and products, as well as small companies, will be pushed entirely out of the marketplace, to the detriment of consumers and producers. The broad and deep impact of the new, proposed regulations necessitates regulatory restraint. AHPA's comments suggest ways FDA can streamline and focus the proposed rules to significantly minimize the burdens and costs while also preserving the new protections for food safety."
Foreign Supplier Verification Program
FSMA necessitated other changes that are on the horizon. Under FDA's draft Foreign Supplier Verification Program (FSVP), importers of food into the United States must verify the food meets standards that provide the same level of protection required of domestic food producers.
The FSVP regulations will impact suppliers of raw dietary ingredients, said Scott Bass, a partner with the law firm Sidley Austin LLP, who also serves as general counsel of the Natural Products Association (NPA).
"Suppliers who have been notoriously uneven in terms of quality in the past are now going to have to up their game," Bass said.
The regulations affect importers differently depending on whether the dietary supplements are finished or unfinished products.
For importers of dietary supplements that are unfinished such as capsules imported in bulk form that will be bottled and labeled in the United States—as well as importers of components such as dietary ingredients—FDA has proposed requiring that firms ensure their components or unfinished supplements meet specifications set under FDA cGMPs for dietary supplements, Woodlee said.
Provided importers meet the specification requirement, they won't have "to do much else to confirm suppliers are manufacturing products consistent with U.S. law," he said. On the other hand, under the FSVP regulations, importers of finished dietary supplements must ensure the products are in compliance with FDA cGMPs for dietary supplements, Woodlee said.
In many cases, the compliance dates for FSVP regulations are tied to the compliance dates for the hazard analysis/preventative controls and produce-safety compliance deadlines, he said.
The regulations will add another layer of obligations on a supplement industry that continues to struggle with cGMPs. As Natural Products INSIDER previously reported, 270 dietary supplement firms, or 65 percent of the businesses inspected in fiscal year 2013, received a government document (form 483) that reflects alleged violations of cGMPs following an FDA inspection. "That culture of doing any level of due diligence on your suppliers isn't prevalent," said Marc Sanchez, a dietary supplement lawyer and adjunct professor at Northeastern University.
Although it represents the most sweeping reform of food-safety law in more than 70 years, companies are possibly becoming weary of FSMA and its accompanying FDA regulations. Sanchez said he has been receiving fewer inquiries concerning the law.
"I think people are just feeling a little overwhelmed with FSMA right now," he said.
Expanded Enforcement Authority
Industry will have time to overcome such fatigue considering many FDA regulations under FSMA haven't been finalized.
But FSMA already has impacted the dietary supplement industry by granting FDA more tools to enforce its regulations.
For instance, FDA was extended broader authority to administratively detain products. The agency can detain food if it believes it is "misbranded" or "adulterated" under the FD&C.
Justin Prochnow, a partner with the law firm Greenberg Traurig, LLP, noted the law also gave FDA more authority to require recalls if a product has the potential to cause serious adverse health consequences or death.
"Just the ability to do that has probably forced more companies to initiate recalls where they might not otherwise," Prochnow said.
FDA's broadened recall authority, and the sweeping scope of FSMA including its forthcoming hazard analysis and preventative control regulations, are certain to affect the food-safety operations of supplement firms for many years to come.
Subscribe and receive the latest insights on the healthy food and beverage industry.
Join 47,000+ members. Yes, it's completely free.
You May Also Like
---