Former U.S. senator with wide influence on dietary supplement industry is mourned
Former U.S. senator with wide influence on dietary supplement industry is mourned
Utah's Sen. Orrin Hatch was one of two "founding fathers" of the supplements industry due to his co-sponsorship of the foundational Dietary Supplement Health & Education Act of 1994 (DSHEA).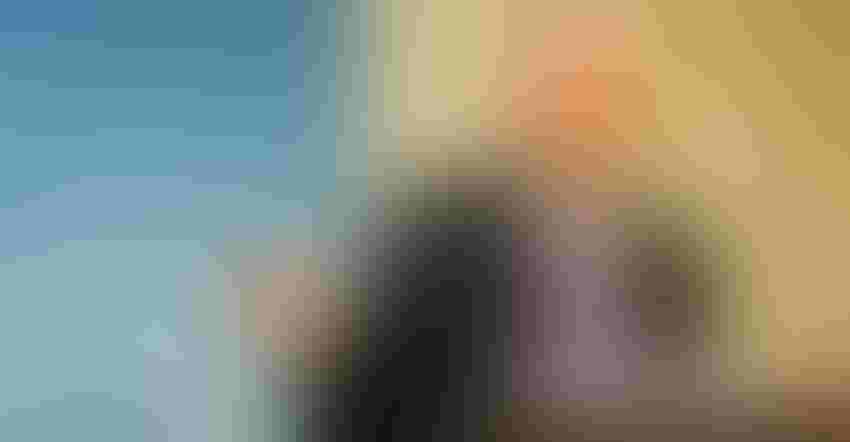 Orrin Hatch, one of two senatorial architects of the law that underpins dietary supplement sales in the U.S., died this past weekend at the age of 88.
Hatch and his Democrat counterpart, former Sen. Tom Harkin, D-Iowa, were leaders in the effort to secure passage of the Dietary Supplement Health and Education Act of 1994 (DSHEA), the legal framework that has allowed the supplement marketplace to flourish from a $4 billion industry then to a $56 billion dollar industry today.
Because of his impact on the industry, many in the world of dietary supplements acknowledged Hatch's passing following the news.
Loren Israelsen, president of the Utah-based United Natural Products Alliance (UNPA), reflected on his time working as a staffer to the late senator, during what he called a "fortuitous time in Washington, which changed the course of my own career and life experience."
"To some, he is an iconic name, the champion of our industry who created the framework for a thriving industry. He did this because he believed in the value of supplements, when so many of his Congressional colleagues thought otherwise," Israelsen penned in a statement. "DSHEA exists because he refused to give up when all around him were battle weary and ready to throw in the towel.  He would not let us, and rallied the troops more than once."
Patricia Knight, senior political advisor at UNPA, had a 15-year career working in the U.S. Senate and a key role in DSHEA's passage, and was Hatch's chief of staff at one time.
"I saw how time and time again (Hatch) masterminded enactment of the bill over a three-year period, steeping himself in the intricacies of food and drug law, working closely with Loren, UNPA and our members," Knight remembered in a statement, recalling Hatch's "strategic genius and persistence."
Steve Mister, president and CEO of the Council for Responsible Nutrition (CRN), in a statement noted that Hatch's advocacy extended well beyond DSHEA.
"He continued to support and defend the industry through co-sponsorship of the law creating mandatory adverse event reporting for dietary supplements in 2006, and gave his support for other initiatives still being debated today, such as including supplements in reimbursable health care expenses and establishing mandatory product listing," Mister wrote.
Mister called Hatch a "tremendous statesman and champion for the dietary supplement industry" and said consumers and industry members alike owe the late senator "immeasurable gratitude" for his tenacious support.
In an update to its stakeholders, the American Herbal Products Association (AHPA) said it was "deepened saddened" to announce the senator's recent passing.
"Senator Hatch's impact on the dietary supplement industry cannot be understated," AHPA President Michael McGuffin said in the update. "His legacy will be carried on as AHPA continues to defend the rights of our families, friends and neighbors to have access to dietary supplements and natural products for their personal health."
Daniel Fabricant, president and CEO of the Natural Products Association (NPA), called Hatch "a giant of the natural products industry."
"His service to the United States of America and Utah is second to none. Senator Hatch was an incredibly compassionate man who was an exemplary model for working across the aisle," Fabricant wrote.
In a statement, Consumer Healthcare Products Association (CHPA) President and CEO Scott Melville said, "Senator Hatch provided critical bipartisan leadership that led to the enactment of historic legislation that helped shaped the nonprescription drug and dietary supplement industries."
As he is inextricably linked to Hatch because of the landmark law the two helped forge, Iowa's former Sen. Harkin—who is 82 and heads a public policy research institute at Drake University—also reacted to the news.
"Orrin was always a likable conservative, and, until the advent of the Trump administration, willing to work with liberals to find common ground and compromises," Harkin surmised.
Hatch died as the longest-serving Republican senator in history and was a fixture in Utah politics for more than four decades. His death was announced in a statement from his foundation, which did not specify a cause, according to the Associated Press.
Subscribe and receive the latest insights on the healthy food and beverage industry.
Join 47,000+ members. Yes, it's completely free.
You May Also Like
---