Former FDA Investigator Outlines Objectives at UNPA
Former FDA Investigator Outlines Objectives at UNPA
Larisa Pavlick, a former FDA investigator who has joined the United Natural Products Alliance (UNPA), said many solutions to cGMP observations reported on FDA Form 483 inspection reports are within reach.
For nearly eight years, Larisa Pavlick worked for FDA in the Denver District, inspecting businesses throughout the Rocky Mountain region and internationally for compliance with food and dietary supplement manufacturing regulations.
"I loved my job at FDA," said Pavlick, who has 20 years of experience in the supplement industry. "I loved the people. I loved working with the industry."
But last year, the Coloradan reckoned it was time to move on from the public health agency. She sent a message to Loren Israelsen, the president of the Salt Lake City, Utah-based United Natural Products Alliance (UNPA), disclosing her plans to leave FDA.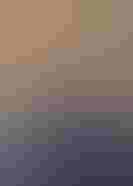 Pavlick said she had known of Israelsen for her entire career and first worked with him about a decade ago, while the two collaborated to help a company move into compliance with cGMPs (current Good Manufacturing Practices).
Pavlick said she sent a message to Israelsen because he was well connected, so he was likely aware of open positions in the industry.
The next day, Israelsen contacted Pavlick with a job prospect: Was she interested in working for UNPA?
"I was really just looking to [say], 'If you see anything good, let me know,'" Pavlick reflected in a phone interview. "So he said that he'd like me to work for him, and here we are."
In December, UNPA announced Pavlick had joined UNPA, an international association founded in Utah in 1991. 
"My objectives, while working with UNPA, [are] to really help the members by coaching them through regulatory challenges, and helping them to learn about new impending regulatory challenges," revealed Pavlick, the association's VP, Global Regulatory & Compliance.
It's a professional gig that fits her personality. While inspecting facilities as an FDA investigator, Pavlick said she embraced the opportunity to help companies "understand the observations, or the deviation, and … as close as I could, give them the hints that I could to reach compliance.
"The hardest part for me was just that; I couldn't give them the answers," Pavlick divulged.
"And when I was with the FDA, some of the problems that I saw were relatively easy to fix in that you could write a document … or you could change this procedure," she continued. "It was things that were really within reach, and some of the facilities just didn't have the knowledge or resources to get there."
Pavlick said she was frustrated "because a lot of the times, I would just have to walk away, and I couldn't help them."
In her new role at UNPA, Pavlick is focused on education and training to address regulatory requirements and upcoming changes to regulations.
Pavlick intends to hold a training session on June 27-28 in Provo, Utah. She said she plans to explore the areas of cGMPs that are reported most often as observations, or violations, in FDA Form 483 inspection reports. Her plans include helping firms write specifications for identity, purity, strength and composition, and verify the specs are being met.
"What I'm hoping to teach people is exactly what I couldn't say from the other side," Pavlick explained.
She agreed "it's not rocket science to write a specification, and there's really some key elements that the investigators are looking for. And that's what you're seeing on the 483s.
"Using my perspective, and what I've experienced during my eight years at FDA," Pavlick continued, "I want to go out to industry and say, 'This is where I saw the downfalls and this is how you fix it,' because it really is maybe adding a paragraph to an SOP [standard operating procedure] or maybe it's just writing the SOP."
While an FDA investigator/consumer-safety officer, Pavlick visited hundreds of manufacturing facilities, largely in Colorado, New Mexico, Utah and Wyoming. She underscored the importance of documentation from the agency's standpoint.
"A lot of companies know what they're doing, and they know how to make what they make," observed Pavlick, whose professional experience in the supplement industry before joining FDA ranged from purchasing raw materials to developing products to working with a third-party testing laboratory. "And at the end, they probably have a product in control, but according to FDA … they haven't written the documents from A to B to describe it to the investigators.
"So the investigator … says wait, 'Hey, you're missing the process. You know you don't have an SOP in the middle describing how you do blending, or you don't have a time defined on how long you blend.'"
Pavlick reiterated many of the solutions to such observations by FDA investigators are within reach for companies.
"A lot of the solutions that I saw were very simple, but I don't know if an investigator has ever been the one giving the answers," she concluded. "I kind of want to hand out the key to the test."
Subscribe and receive the latest insights on the health and nutrition industry.
Join 37,000+ members. Yes, it's completely free.
You May Also Like
---