FoodChain ID Streamlines Non-GMO Project Verification Systems
FoodChain ID Streamlines Non-GMO Project Verification Systems
To help companies obtain non-GMO certification, FoodChain ID implemented a new 30-day guarantee for Non-GMO Project verification of low GMO-risk products.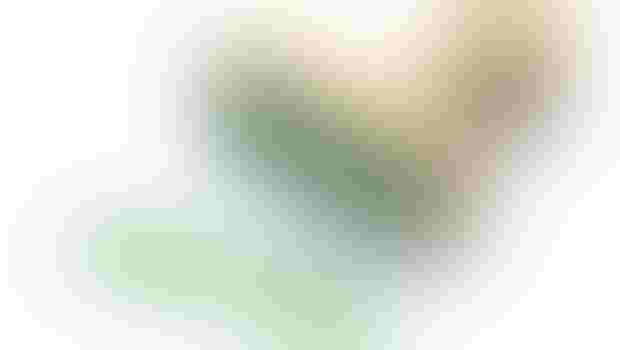 Demand for food products without genetically modified organisms (GMOs) continues to increase, and as a result, many companies are obtaining non-GMO certification. To help companies obtain non-GMO certification, FoodChain ID implemented a new 30-day guarantee for Non-GMO Project verification of low GMO-risk products.
Sandra Kepler noted in her 2014 INSIDER article, "Non-GMO for Dietary Supplements," that Non-GMO Project's Product Verification Program has grown to include more than 15,000 verified products and represents more than USD $5 billion in sales.
FoodChain ID's new 30-day guarantee program, which became effective in March, is offered at no extra charge. In addition, the company also announced plans to introduce a simplified, easy-to-understand pricing structure and accelerated enrollment process to take effect in Q2 2015. The pricing model allows participants to easily calculate product verification costs, speeding up the enrollment process. 
"These changes to our program are part of our ongoing commitment to streamlining the verification process," said David Carter, general manager for FoodChain ID. "Over the past year, we've doubled our verification staff, opened a new evaluation hub in Chicago, extended the feature set of our SupplyTrak software and introduced efficiencies aimed at speeding up verification of both simple and complex products." 
Carter added that that these changes allowed FoodChain ID to verify more than 2,000 new products in February. 
In addition, the company is expanding the scope of its supply chain compliance software, SupplyTrak, to support organic, kosher, gluten-free and GFSI certifications. The development will allow SupplyTrak users to centralize their storage and management of compliance-relevant data for multiple programs.
To further assist the food and beverage industry, FoodChain ID's holding company, Global ID, is launching in Q2 2015 the Food Quality Alliance, an all-in-one source for food safety testing, training and certification services, including GFSI, organic, kosher, gluten-free and non-GMO. The Alliance will offer products and services from Global ID Group's subsidiaries—CERT ID, Genetic ID and FoodChain ID—and its fellow founding members:
Through CERT ID, the Alliance will offer multiple food safety certification services (BRC, SQF, Global G.A.P., ISO 22000) and training programs.

Through Genetic ID, customers will gain access to a portfolio of pathogen, allergen, authenticity, speciation and GMO testing services.

FoodChain ID will offer consulting and advisory services on international non-GMO regulatory policies and help companies obtain Non-GMO Project Verification for products sold in North America, or Ohne Gentechnik and Danube Soy certification in the European Union.
Other Alliance members include CCOF (California Certified Organic Farmers), the Orthodox Union, and The Acheson Group LLC. The Alliance will also include laboratory partners providing a full array of chemical and nutritional testing services.
"As regulatory requirements and market demands on food companies continue to grow, [quality assurance (QA)] departments often find themselves struggling to keep up with the rigors of compliance," said Ron Stakland, vice president of business development for Global ID Group. "From food safety to sustainability to specialized niches like gluten-free and kosher, much of the work for assuring safe and compliant food products and ingredients falls on the QA department. At the same time, the need to stay competitive and keep costs in check has never been greater. The purpose of the Alliance is to offer QA managers a simpler way to manage multiple services."
Subscribe and receive the latest insights on the health and nutrition industry.
Join 37,000+ members. Yes, it's completely free.
You May Also Like
---