Food-related business deemed critical, can stay open
Food-related business deemed critical, can stay open
Latest federal COVID-19 guidance designates a wide range of critical goods and services as "essential" in the face of rising restrictions on business operations.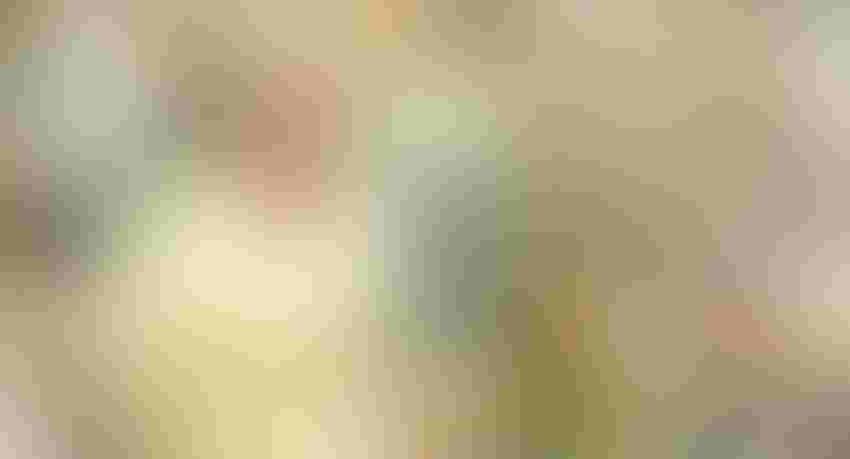 Many food- and health-related operations can stay open during periods of business restrictions or broad community lockdowns imposed by state and local authorities, according to new guidance from the Department of Homeland Security (DHS) Cybersecurity and Infrastructure Security Agency (CISA). The guidance designates a list of companies in several industries, including health and food, as "essential."
In a memo identifying essential critical infrastructure workers during the COVID-19 response, CISA Director Christopher Krebs listed food and agriculture as essential, along with medical and health care, telecommunications, information technology systems, defense, transportation and logistics, energy, water and wastewater, law enforcement, and public works.
He referenced President Donald Trump's recent statements, "If you work in a critical infrastructure industry, as defined by the Department of Homeland Security, such as health care services and pharmaceutical and food supply, you have a special responsibility to maintain your normal work schedule."
Based on these statements from DHS and the White House, the Natural Products Association (NPA) informed its members and the greater health and nutrition industry that retailers, manufacturers, labs, suppliers and related companies can and will remain open at the discretion of the business owners.
"We have a responsibility to stay open and provide essential services, and that is exactly what we are going to do. Health food stores that provide nutritional supplements and other health and wellness products will remain open at the discretion of business owners," said Daniel Fabricant, Ph.D., president and CEO of NPA, in a press release. "Local businesses are an essential resource for Americans in times like these, especially people at risk, who need access to neighborhood stores. Communities need these stores open and we are asking lawmakers to lift any order as it relates to health food stores."
The guidance memo from CISA listed many essential food-related operations:
Food and Agriculture
Workers supporting groceries, pharmacies and other retail that sells food and beverage products

Food manufacturer employees and their supplier employees—to include those employed in food processing (packers, meat processing, cheese plants, milk plants, produce, etc.) facilities; livestock, poultry, seafood slaughter facilities; pet and animal feed processing facilities; human food facilities producing by-products for animal food; beverage production facilities; and the production of food packaging

Employees and firms supporting food, feed, and beverage distribution, including warehouse workers, vendor-managed inventory controllers and blockchain managers

Workers in food testing labs in private industries and in institutions of higher education

Employees of companies engaged in the production of chemicals, medicines, vaccines, and other substances used by the food and agriculture industry, including pesticides, herbicides, fertilizers, minerals, enrichments, and other agricultural production aids
Critical Manufacturing
Workers necessary for the manufacturing of materials and products needed for medical supply chains, transportation, energy, communications, food and agriculture, chemical manufacturing, nuclear facilities, the operation of dams, water and wastewater treatment, emergency services, and the defense industrial base.
NPA wrote a letter to President Trump on March 20 requesting such a designation for natural health businesses.
"A reliable and functioning supply chain is imperative for essential businesses—including natural products retailers—to continue operating and providing nutritional supplements and other health and wellness products during this public health emergency," the letter stated. "Local businesses are an essential resource for Americans in times like these, especially people at risk, who need access to nutritional supplements."
The letter also highlighted the threat of closure facing manufacturer NOW Foods' warehouse in Nevada, which mandated on March 17 that all nonessential businesses close for 30 days due to the ongoing COVID-19 crisis. The order specified retail stores, restaurants, gyms, pharmacies, casinos and a range of other businesses as nonessential. NPA cautioned closing natural health operations such as NOW's 500-worker facility would limit Americans' access to vital health products and potentially force them to look for overseas products. There have been reports of Americans crossing borders to get toilet paper.
Subscribe and receive the latest insights on the healthy food and beverage industry.
Join 47,000+ members. Yes, it's completely free.
You May Also Like
---