Food & Beverage Business News
Food & Beverage Business News
Start your week off in-the-know by checking out what's happening in the food and beverage industry—from new manufacturing and innovation centers opening to progress made toward sustainable goals.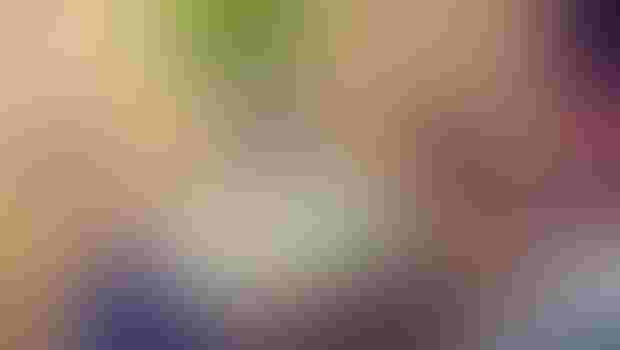 Happy Monday. Start your week off in-the-know by checking out what's happening in the food and beverage industry—from new manufacturing and innovation centers opening to progress made toward sustainable goals.
Ingredion Inc. successfully completed the acquisition of Penford Corp., a U.S.-based provider of specialty ingredients for food and non-food applications. 
"Penford's expertise in potato starch, non-starch texturizers (hydrocolloids) and green solutions expands our capabilities to address growing consumer trends," said Ilene Gordon, Ingredion chairman and CEO. "We will begin the integration immediately to capture synergies, provide a broader offering of higher-value specialty products to our customers around the world and continue to deliver shareholder value."
The integration is expected to generate annual cost synergies of at least $20 million, primarily from efficiencies in the areas of manufacturing, procurement, logistics, and general and administrative functions. Excluding one-time costs, the transaction is expected to be $0.08 – $0.12 accretive to earnings on a per share basis in 2015.
DuPont Nutrition & Health opened its innovation application center in Gurgaon, India. The multi-million-dollar facility houses state-of-the-art equipment and capabilities to serve the food industry in India.
"We recognize that while the science of food is global, the taste and flavors of food are local," said Matthias Heinzel, president of DuPont Nutrition & Health. "As we develop those local solutions, we need to be able to work closely with our local customers on foods they are developing for their consumers. This innovation application center provides that access and a place for us to share our innovation and expertise, to showcase what we can offer and to help our customers save valuable time in developing novel solutions for the market. Our India innovation application center coupled with the DuPont Innovation Center network leverages a wealth of knowledge, science expertise and experience from all our experts globally."
The Innovation Application Center, which has capabilities to expand, will initially employ 15 to 20 people by year-end 2015.  DuPont Nutrition & Health also has an existing blending facility for specialty ingredients in Sohna, Haryana.
Tetra Pak continues progressing toward its 2020 environmental goals, passing several important milestones in its journey to develop sustainable products, reduce the environmental footprint of the value chain and increase recycling.
Sustainable products: 2014 saw the global launch of the world's first fully renewable carton package, the Tetra Rex® Bio-based. Made solely from paperboard and plant-based plastics, including the TwistCap™ OSO 34 bio-based opening, the package is currently being trialed by Finnish dairy producer Valio. Tetra Pak also secured Forest Stewardship Council™ (FSC™) Chain of Custody certification for the last seven of its 92 facilities and legal entities worldwide, meaning the company can deliver FSC-labeled packages from anywhere in the world, including the converting factories serving customers in the United States and Canada..

Environmental footprint: It introduced a number of new food processing and packaging solutions to help customers reduce their own environmental impact, while also improving their operational efficiency.

Recycling: As a founding member of the Carton Council of North America, Tetra Pak continuously works to increase household access for carton recycling and carton recycling rates. Over the past six years, carton recycling access in the United States has grown 194 percent. Now more than 62.4 million households can recycle cartons. Today, 54 percent of U.S. households across 48 states can recycle their food and beverage cartons through local curbside recycling and drop-off programs. In Canada, carton recycling rates continue to climb. As of January 2015, 95 percent of Canadians have access to carton recycling and the nationwide carton recycling rate has reached 51 percent. In Quebec, carton collection has reached the same rate PET, boasting a collection rate of 61 percent.

Moving To The Front: In 2014, Tetra Pak U.S. and Canada launched "Moving To The Front," an initiative that highlights the issues of resource scarcity and encourages suppliers, manufacturers, brand owners, NGOs and others to expand focus from the mid and end of the packaging life cycle to the beginning. Moving to the Front encourages industry practices that embrace sustainable material sourcing and use of renewable resources, with strong emphasis on how these practices can create long-term shared value for businesses and society. In February 2015, Tetra Pak further advanced its efforts to build awareness around resource scarcity, joining Conservation International's Business and Sustainability Council (BSC), a forum of like-minded companies who are collaboratively seeking the most effective way to address the pressing environmental challenges we face. Under the membership, CI and Tetra Pak will work to help industry and others better understand the value and benefits associated with improved resource management practices, including research to examine the connection between use of renewable materials and climate mitigation.
Silliker Inc., the international network of ISO 17025 accredited food testing and consulting laboratories, is rebranding to Mérieux NutriSciences as part of a global brand transition that will be completed in 2015. Mérieux NutriSciences is a subsidiary of Institut Mérieux, an international group with more than 13,000 employees dedicated to offering new solutions to public health challenges worldwide.
The rebranding process has begun with the launch of the Mérieux NutriSciences website and myMXNS, the company's online testing results portal. In the coming months, the Mérieux NutriSciences logo will appear in communication campaigns that will integrate a new slogan—"Because You Care About Consumers' Health"—imagery and icon—Food Safety & Quality.
Fabri-Kal Corp. developed a new manufacturing facility in Burley, Idaho  in an effort to expand the Fabri-Kal existing product offering and introduce a new, sustainable material. The facility will break ground March 30, 2015, and be fully operational in fall 2015.
The $50 million project will result in a new 100,000-sq.-ft. design and manufacturing facility. The facility will expand Fabri-Kal's footprint in plastics thermoforming and house initiatives to add to the existing Greenware product line using a new plant-based fiber material.
Subscribe and receive the latest insights on the health and nutrition industry.
Join 37,000+ members. Yes, it's completely free.
You May Also Like
---