Food and Body Care Hemp Sales on Fire amid Farming Experiments
Food and Body Care Hemp Sales on Fire amid Farming Experiments
Eric Steenstra, executive director of the Hemp Industries Association, said hemp-based food and body care products have achieved double-digit growth each year for the last six years.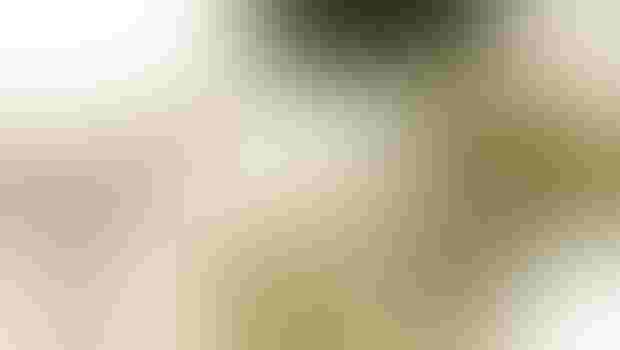 Sales of hemp foods and beauty products in North America have skyrocketed since the 1990s, and the market shows no signs of slowing down as farmers experiment with growing hemp in the United States for the first time in decades.
The Hemp Industries Association (HIA) estimated total retail sales of hemp food and body care products is worth US$200 million. When factoring in products such as auto parts, building materials and clothing, the trade association reckons the total retail value of hemp products sold in the United States last year was at least $620 million.
The market is ripe for additional growth. Manitoba Harvest, the hemp food company based in Winnipeg, Manitoba, Canada, estimates that less than 1 percent of the U.S. population has tried hemp foods.
"We feel that once they do, they fall in love," said Kelly Saunderson, a Manitoba Harvest spokeswoman, who noted that hemp foods are loaded with omegas and protein.
She also cited an "extremely high" consumer retention rate.
For the 52 weeks that ended on July 12, 2015, products containing hemp as the primary ingredient generated sales of $95.5 million in the natural supermarkets (excluding Whole Foods), specialty supermarkets and conventional multi-outlet channels (including Walmart), SPINS calculated. Sales are up 18.7 percent over the year-ago period ($80.5 million), according to the Schaumberg, Illinois-based analytics and consulting firm.
Eric Steenstra, executive director of HIA, said hemp-based food and body care products have achieved double-digit growth each year for the last six years.
Manitoba Harvest has been riding the gravy train. For the year that ended on Nov. 30, 2014, Manitoba Harvest's net revenues rose 23.9 percent to C$37.9 million (US$28.7 million), according to Compass Diversified Holdings, which recently acquired a majority interest in the company. Manitoba Harvest, the supplier of Hemp Hearts, hemp protein powders and other hemp foods, has reported growth across all channels, including in grocery stores and mass market channels such as Costco and Walmart, Saunderson said in a phone interview. The company's products are sold in around 7,000 retail stores in Canada and the United States.
"Within the past five years, we have seen 500-percent growth in sales," she said.
Healthy Brands Collective is another company with a stake in hemp foods. Candi Sterling, a public relations spokesperson for Living Harvest/Tempt, a brand within Norwalk, Connecticut-based Healthy Brands Collective, said Living Harvest/Tempt was the first in the industry to introduce an all-natural soy-free hemp tofu. She said the company then launched a coconut hempmilk and hemp yogurt.
"This is an exciting time for us, and an exciting time in history," said Donna Ratner, co-founder and CMO of Healthy Brands Collective, in an emailed statement. "Industrial hemp is a hot topic right now that is influencing farming, the foods we eat, and the products we buy. We're proud to bring awareness to the nutritional benefits and value of this wonderful plant."
Non-dairy milk, shelled seeds, soaps and lotions are some of the hot-selling products in the hemp market, according to HIA.
Euromonitor International has referenced an expanding range of beauty care products that focus on omega fatty acids. In an article from April  2015, Euromonitor contributing analyst Frank Jiang cited "a growing awareness that essential fatty acids, including omegas 3 and 6, contribute to reduced inflammation of skin (e.g., eczema) and healthy circulation in skin tissue."
David Bronner, the chief executive of Dr. Bronner's Magic Soaps with roots dating back five generations and more than 150 years, said the company has observed 15 percent year-over-year growth in the natural channel and similar growth in the mass market channel.
"We're the category leader," Bronner said in a phone interview.
The 2014 Farm Bill ramped up interest in hemp. President Obama signed the bill into law on Feb. 7, 2014, authorizing institutions of higher education or state agriculture departments to study the growth, cultivation or marketing of industrial hemp in states that permit the growth or cultivation of the crop.
Hemp has not been grown in the United States since 1957, according to Vote Hemp, a grassroots hemp advocacy organization that is also led by Streenstra. Hemp advocates are hoping that the experiments authorized by the Farm Bill will be successful and motivate Congress to authorize the commercial cultivation of hemp.
Bronner said he anticipates that commercial cultivation will have a "major impact on the market growth."
"As more and more farmers pave the way to grow industrial hemp in the United States, Living Harvest/Tempt is meeting the growing demand for healthy food products made from this sustainably grown plant," Sterling said.
Living Harvest/Tempt is a sponsor of Hemp History Week, a nationwide education campaign and marketing program that is intended to renew support for hemp farming in the United States.
"We believe in educating people about the benefits of hemp," Sterling said, "and through social media and our presence in food markets across the country, we do our part to raise awareness."
In Canada, hemp has been legal to grow commercially since 1998, the year Manitoba Harvest was founded. Between the years 1998 and 2011, hemp production in Canada reached a record high in 2006 with 48,060 acres planted, according to the Government of Alberta.
In spite of hemp's growing popularity, and the fact that the plant contains very little of the psychoactive ingredient in marijuana, the substance still carries the drug stigma. Manitoba Harvest is focused on educating consumers on hemp.
"We are just starting to scratch the service with the mainstream consumer," Saunderson said. "There still is a lot of misconception about hemp foods. You still get that thinking it is the same as marijuana."
Hemp grown in Canada cannot contain more than 0.3 percent of THC, the psychoactive ingredient in marijuana. Health Canada said the THC standard is consistent with the level adopted by the European Community.
"It remains highly relevant and important for the industry to continue educating consumers and communicate to them the differences between hemp and marijuana and hemp's nutritional facts, particularly in reference to omega-acids," Euromonitor's Jiang wrote.
Subscribe and receive the latest insights on the healthy food and beverage industry.
Join 47,000+ members. Yes, it's completely free.
You May Also Like
---