Follow the path of least resistance on HSA legislation for supplements
Follow the path of least resistance on HSA legislation for supplements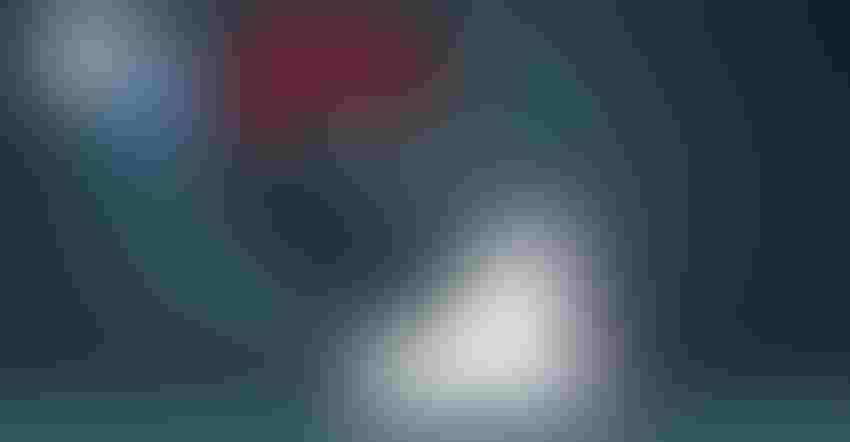 It's no secret, the pandemic has heightened consumers' attention to health, wellness and a strong immune system. Today, more than 80% of Americans take a dietary supplement for those important reasons. And even though it is a natural product, vitamin D was second only to amoxicillin as the most prescribed "drug" of 2020, according to SingleCare.com, demonstrating vitamins and other natural products can offer a range of benefits and play a larger role in protecting public health.
Unlike amoxicillin and everyday over-the-counter drugs like aspirin or cough syrup, consumers with popular health care savings accounts are not allowed to be reimbursed for expenses for vitamin D, vitamin C, calcium and other nutritional supplements without a prescription. That needs to change. As the use of supplements continues to prove its role in keeping people healthy (along with proper nutrition and other wellness boosters), public health tax policy should reflect that.
Thankfully, more members of Congress are beginning to agree. Last year, Sen. Kevin Cramer (R-N.D.) introduced S. 4463, expanding reimbursement eligibility to dietary supplements. Sens. Mike Lee (R-UT), Tim Scott (R-S.C.) and Kyrsten Sinema (D-AZ) tried to include a provision in the American Rescue Plan Act of 2021 and the National Defense Authorization Act (NDAA) to expand HSA reimbursement eligibility to dietary supplements. Joining them are five members of the House—Reps. Darin LaHood (R-IL), Brendan Boyle (D-PA), John Curtis (R-UT), Josh Gottheimer (D-N.J.) and Peter Meijer (R-MI)—who have cosponsored legislation to put dietary supplements on a level tax playing field.
These bills are gaining momentum and more supporters because it is good public health policy and common sense. This year, three proposals have been offered to make dietary supplements eligible under health savings accounts (HSAs), flexible spending accounts (FSAs) and health reimbursement arrangements (HRAs). Two of them, S. 1654, sponsored by Sen. Cramer (R-N.D.), and H.R. 5747, sponsored by Reps. Boyle and LaHood, are companion bills, which has proven to be the most streamlined approach to enacting legislation. The third, H.R. 5214, was introduced by Reps. Curtis, Gottheimer and Meijer. These are bipartisan, bicameral bills representing a real opportunity to support a policy that is good for Americans' health, as well as taxpayer savings from outlays in costly programs like Medicare and Medicaid.
In addition to fair tax treatment, this policy would especially serve to advance health equity for the underserved and communities of color. But more can be done. In a March 2021 op-ed, former New York Rep. Edolphus ("Ed") Towns—whose experience on Capitol Hill included chairing the Congressional Black Caucus—called on Congress to synchronize the way government programs treat dietary supplements not just for HSAs, FSAs or HRAs, but for the Supplemental Nutrition Assistance Program (SNAP) and the Special Supplemental Nutrition Program for Women, Infants and Children (WIC), as well. Highlighting the role of nutrition as a key to better health, Towns cited a 2017 study on the risk of deficiency in children and adults, which found 37% of women and 55% of non-Hispanic Blacks are at risk of at least one vitamin deficiency (Nutrients. 2017;9[7]:655).
Despite this broadening support, however, making changes to the tax code is still challenging. As such, people who support these important proposals must work together. The aforementioned H.R. 5747 was championed by Reps. Boyle and LaHood, who serve on the House Ways and Means Committee, which writes tax policy. As a result, H.R. 5747 provides the most direct path through the House legislative process, and is the approach favored by thousands of enthusiastic Natural Products Association (NPA) members across the country who have contacted their lawmakers. The best way to propel this forward is for industry and other supporters to align behind this bill.
To quote one of America's Founding Fathers Benjamin Franklin, "An ounce of prevention is worth a pound of cure." As health care costs continue to rise and the need for proper nutrition becomes more pronounced, the evidence is clear Americans are turning to natural products to meet their health care needs. For the good of consumers and the industry, the path of least resistance should be followed. With the bipartisan, bicameral bills S. 1654 and H.R. 5747, an opportunity exists to achieve a more accessible marketplace for dietary supplements and help advance public health for all Americans.
Kyle Turk is the director of government affairs for the Natural Products Association (NPA), where he works with members to advance the organization's federal and state public policy initiatives.
Subscribe and receive the latest insights on the health and nutrition industry.
Join 37,000+ members. Yes, it's completely free.
You May Also Like
---