Fish oil company stands up to Consumer Reports' mistake
Fish oil company stands up to Consumer Reports' mistake
Consumer Reports isn't known for being a natural product industry supporter and it seemed like its recent report on fish oil was in line with its negative view.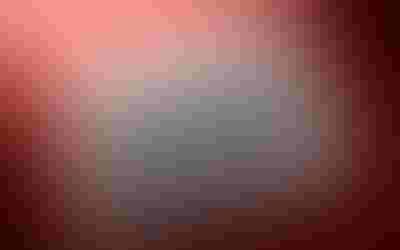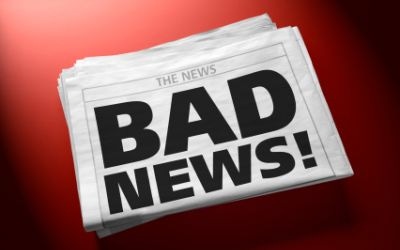 One company took a stance against Consumer Reports view of fish oil and advocated for its product, which caused the magazine to issue a correction. It may seem small, but it's a good chip into the block of misleading media reports that have long plagued this industry.
In its January 2012 issue, Consumer Reports tested 15 brands of fish oil, and reported five did not meet industry-standard tests for freshness. However, not all of them may have failed because of inferior product, but because of inferior testing methods. Consumer Report said it used the most up-to-date tests used by industry to self-regulate, so do we only have ourselves to blame for the misleading results?
In the original article, which appears in the January 2012 print issue, Consumer Reports reported that tests found "elevated levels of compounds that indicate spoilage" in samples of Nordic Naturals Ultimate Omega 1000 mg (180 count). The magazine said Nordic Naturals challenged the conclusion based on the fact that its product includes natural lemon oil as a flavoring.
Nordic Naturals uses the Global Organization for EPA and DHA Omega-3 (GOED) monograph to evaluate its fish oil, but that method may not be good for testing the freshness of its finished fish oil product. (It's unclear which test Consumer Reports used to test fish oil.)
The National Advertising Division of the Council of Better Business (NAD) is one skeptic of using GOED's monograph to support freshness claims of a finished product that uses a flavoring. This summer, it told Nordic Naturals it should not claim its Ultimate Omega Sport 90 is superior to other products or that it complies with industry standards based on the GOED's monograph.
NAD said GOED tests for the purity of fish oil in its raw form and thus questioned the relevance of such test results when used to form the basis for advertising claims for finished, encapsulated fish oil supplements, particularly products that are combined with other ingredients, such as flavorings.
Flavoring fish oils can affect the anisidine value of the oil. In a pure fish oil, high-aldehyde content (anisidine values) can be indicative of oxidation, but adding a flavoring increases the anisidine value, and thus may give a false positive for oxidation. In order to address this, many manufacturers publish their preflavoring freshness values and not their finished product results. 
The GOED Voluntary Monograph, to which all members must comply, applies to both refined oils and encapsulated and bottled products, but not to flavored oils and other formulated products, according to a news alert the organization sent in response to the Consumer Reports article. "GOED views [Consumer Reports'] retraction as a positive step. However, this issue continues to surface among consumer advocacy groups, and there is certainly a need for new methods for testing oxidation or rancidity levels in flavored fish oils. A large group of consumers prefers flavored omega-3 products, so as these products grow in popularity proper tools are required to ensure consumers can access quality products."
Harry Rice, vice president of regulatory and scientific affairs, GOED, added, "While our preference would have been for Consumer Reports'to contact us in advance of finalizing the publication, they had no reason to believe that test results could differ between a flavored oil and one without flavor. After all, this is not Consumer Reports' area of expertise. Once Nordic Naturals brought the issue to their attention, they did the right thing by issuing a correction."
GOED said its Technical Committee is exploring new analytical methods that may address the issue. Adam Ismail, executive director, GOED, said he could not give a timeline for when this new method will be read. Nordic Naturals also said it has been working to create a better testing method. Nordic Naturals' new procedure will test the fish oil three times: prior to flavoring, after adding flavoring, and then after removing the flavoring. The company said it plans to announce results early in 2012, and it will share the method with other manufacturers to help alleviate confusion in the market.
In the meantime, Nordic Naturals reached out to Consumer Reports and explained the testing issue. In response, Consumer Reports said it will print a correction will appear in its February 2012 issue. "Upon further review," the magazine said, "We have found the industry-standard spoilage test we used cannot reliably detect spoilage in products with lemon oil, and we could not identify any current well-established methodology for doing so. (Nordic Naturals was the only lemon-flavored product in our study.) Because the spoilage test cannot be applied, we couldn't keep Nordic Naturals Ultimate Omega in a report that required all products to undergo all tests."
Consumer Reports noted that Nordic Naturals met every other quality measure in the study: the pills contained their labeled amount of omega-3 fatty acids and met other U.S. Pharmacopeia (USP) and European Union standards, including those for contaminants such as lead, mercury and dioxins. They also met the stricter California Proposition 65 standard for total polychlorinated biphenyls (PCBs).
As far as the other products, Consumer Reports found all 15 had their labeled amount of eicosapentaenoic acid (EPA) and docosahexaenoic acid (DHA) ,and none exceeded limits for lead, mercury, dioxins PCBs set by USP.
However, the magazine's sexy lede focused on Californias Prop. 65, specifically how tests revealed total PCBs in amounts that could require warning labels under the legislations in samples from CVS private label, GNC private label, Sundown and Natures Bounty products.
Consumer Reports also reported two samples of Kirkland Signature fish oil failed USP's disintegration test for pills with enteric coatings (designed to prevent fishy aftertaste). Their coating could break up in the stomach, not in the small intestine as intended.  (This product was also actually labeled USP Verified," which indicates that the USP has tested and verified the claimed ingredients, potency and manufacturing process.)
The takeaway here for me is positive. First, Consumer Reports tests showed all of the fish oil met label claims. And second, the magazine will issue a correction in response to Nordic Naturals request for a review. This bodes well for mainstream media coverage of the natural products industry. Being in the magazine business, I know now painful it is to issue a correction. Perhaps next time, Consumer Reports (and I hope others) will reach out to natural product companies before going to print. Bit by bit, we can break their negative view of the industry and get them to engage with us. Nice work, Nordic Naturals.
Subscribe and receive the latest insights on the healthy food and beverage industry.
Join 47,000+ members. Yes, it's completely free.
You May Also Like
---