Fighting for consumer access to supplements and best CBD legal pathway
Fighting for consumer access to supplements and best CBD legal pathway
NPA's Dan Fabricant details his group's work to secure the best legal pathway for CBD as a dietary ingredient and to protect consumers access to and retailers' selling of certain supplements.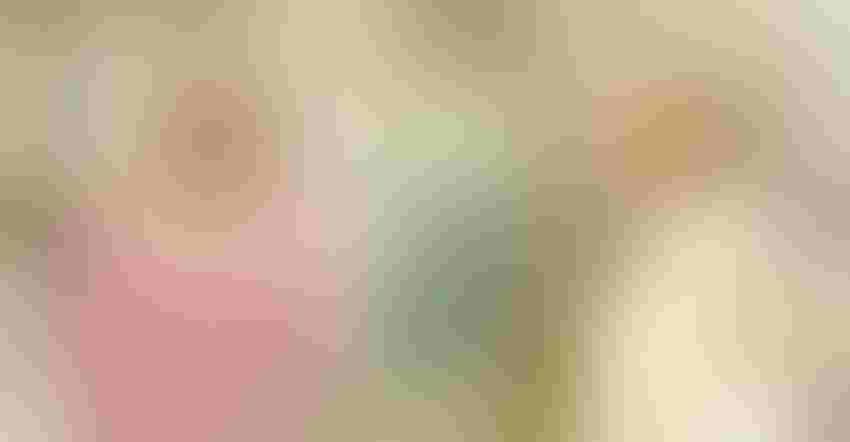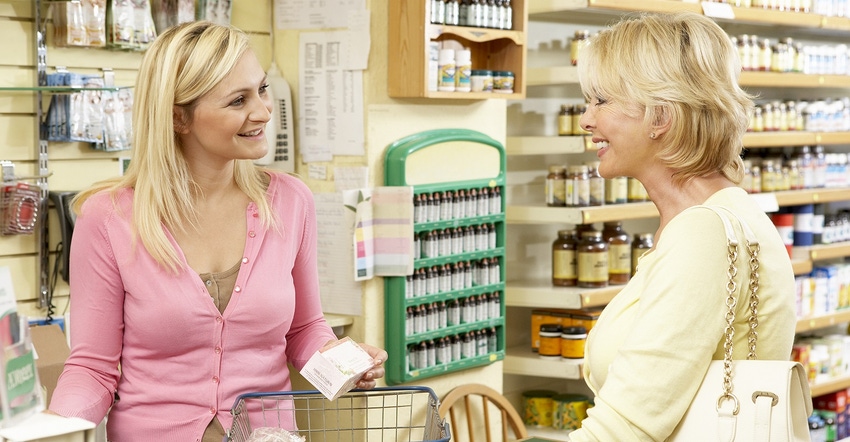 This is part of a series of quarterly updates by natural products trade associations.
Expanding access to supplements
Millions of Americans are turning to nutritional supplements to support their health during the pandemic. Yet, we can still do more to protect vulnerable populations and provide better health care options.
We believe addressing inequalities starts with addressing nutritional disparities. That is why the Natural Products Association (NPA) recently renewed its effort to expand access to nutritional supplements through health savings accounts (HSAs), flexible spending accounts (FSAs) and essential social programs like the Supplemental Nutrition Assistance Program (SNAP) and the Special Supplemental Nutrition Program for Women, Infants, and Children (WIC).   
Our effort is gaining traction, with many prominent voices joining our cause. In a recent column published in Morning Consult, former Congressman and Chairman of the Congressional Black Caucus Ed Towns called on Congress to "consider legislation that modernizes the treatment of dietary supplements," which should include "expanding access to vitamin supplements through SNAP, WIC, HSAs and FSAs." 
Policymakers in Washington also are taking note. We expect legislation to be reintroduced by Sen. Kevin Cramer (R-North Dakota) to expand HSAs and FSAs, and Sens. Tim Scott (R-South Carolina) and Marco Rubio (R-Florida) recently introduced legislation to modernize HSAs more broadly. We are grateful for their leadership, but more lawmakers in Washington need to follow their lead and step up to the plate.
CBD as a dietary ingredient
For the last several years, the industry's biggest question has been how and when FDA will establish a regulatory pathway for CBD products. Unfortunately, FDA's inaction has resulted in the introduction of misguided legislation in Congress, and a piecemeal state approach from at least 24 states.  
One misguided proposal supported by some industry groups—the Hemp and Hemp-Derived CBD Consumer Protection and Market Stabilization Act (HR 841)—ignores DSHEA and the new dietary ingredient notification process, while doing nothing to ensure we have a science-based regulatory process for consumers. These industry proponents of this bill are peddling misinformation campaigns that marketing of CBD as a dietary supplement cannot be overcome with safety data. They've inaccurately argued FDA lacks the authority to set a safe level of consumption for CBD, claiming this is a fundamental tenet of DSHEA.
The NDI process specifies data must be provided to FDA on safety of a new dietary ingredient 75 days prior to going to market.
As we have stated all along, FDA should follow the red yeast rice model in order to achieve a regulatory pathway for CBD. This strategy was proposed by former FDA Commissioner Scott Gottlieb, M.D., during the March 2019 House of Representatives Agriculture Appropriations Hearing. Dr. Gottlieb indicated the most straightforward path was based on intended use, stating, "…one concentration where the product is a drug and another concentration where the product is a food and/or dietary supplement."
Generally, FDA does this by establishing a level of the ingredient or daily amount via establishing a health hazard evaluation (HHE). Additionally, firms would have to provide safety studies such as a 90-day toxicology study specific to their product and the levels of CBD contained. These data points would serve as the basis for FDA to establish an initial level that would allow the agency to take quick enforcement action on products exceeding a daily exposure level that render them unapproved drugs on their face.
This model would enable FDA to strike a balance between consumer access to CBD-containing supplements and protection of public health by understanding the dose at which a natural product becomes a drug and, and consequently, produces drug-like side effects. We don't experience such effects in foods or dietary supplements due to our legal framework, which has given us the safest food and drug supply in the world, and due to the tenets of science.
It's hard to imagine some industry leaders would take a position that undermines the entire industry. The proposed bill would harm confidence in FDA's authority to regulate our nation's food and drug supply during a time when states like California, New York and Massachusetts are looking to restrict access to supplements and public trust is critical. 
At the state level, NPA continues to work with policymakers from the more than 24 states that are attempting to fill the vacuum created by federal regulators. While this approach is by no means the ideal scenario for the industry, if Congress continues to pursue misguided policies, and if FDA won't lead, the states will continue to offer the best and only alternative.  
Supplements face age-restricting state legislation
We are also addressing the radically dangerous proposals in California, New York and Massachusetts that threaten to undermine public health by restricting access to supplements and that would place costly burdens on small businesses hard hit by the pandemic. In addition to limiting access to popular nutritional supplements during a pandemic, the proposals would impose fines on retailers selling protein powder to minors at amounts that are more severe than penalties for selling alcohol and tobacco to children. These proposals are a distraction from the important roles that supplements like vitamin D play in supporting people's immune systems. Furthermore, by punishing small local retailers, consumers would be forced to shop for supplements online and could even turn to shady fly-by-night firms masquerading as legitimate retailers.   
Essential industry
Almost a year ago to the day, NPA worked with the federal government to ensure our businesses were declared essential and were able to remain open during the pandemic. This benefitted not only the 3 in 4 Americans who use at least one dietary supplement, but also the workers who were able to maintain a paycheck during an economic crisis.
Fast forward a year later, those same employees are now eligible for the COVID-19 vaccine in Phase 1b, ensuring our front-line workers can continue safely providing millions of Americans with access to products that keep them healthy. From the outset of this pandemic, our businesses have done a tremendous job complying with state, local and federal guidelines to keep their employees and customers safe.
Daniel Fabricant, Ph.D., is CEO and president of the Natural Products Association (NPA).
Subscribe and receive the latest insights on the healthy food and beverage industry.
Join 47,000+ members. Yes, it's completely free.
You May Also Like
---