FDAs Expedited Food Importer Program: Details of the Voluntary Qualified Importer Program (VQIP)
FDAs Expedited Food Importer Program: Details of the Voluntary Qualified Importer Program (VQIP)
As part of the Food Safety Modernization Act (FSMA), FDA's Voluntary Qualified Importer Program (VQIP) offers a limited number of food importers a wide range of benefits that can have tremendous commercial impact.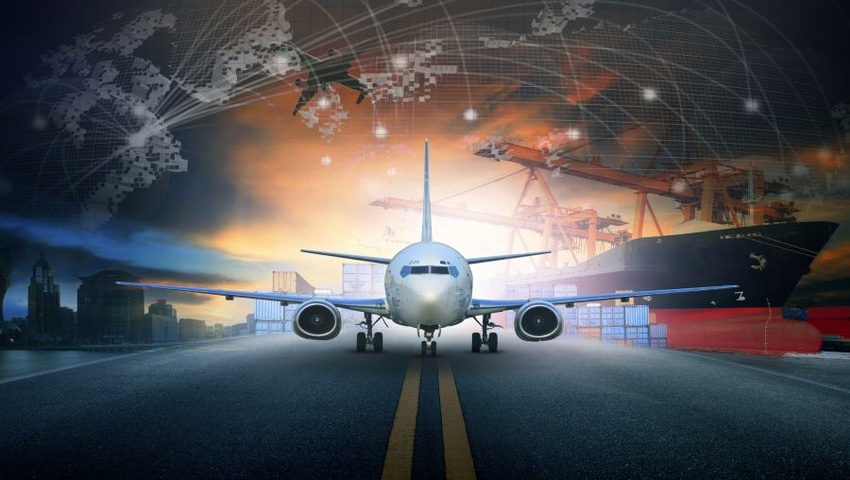 Preparation for the Food Safety Modernization Act (FSMA)'s food import fast-track program, the Voluntary Qualified Importer Program (VQIP), should be underway for companies seeking to voluntarily welcome some initial scrutiny of supply chain control in exchange for a wide range of benefits that can have tremendous commercial impact.
FDA's VQIP is a fee-based program that will offer food importers that have demonstrated a high level of control over the safety and security of their supply chains an opportunity for expedited clearance of shipments. Additionally, examination and sampling will be limited to "for cause" situations (for example, when the food is or can be associated with a public health risk) to obtain risk-based microbiological samples and to evaluate VQIP. Other benefits include FDA's deference to the importer's preferred location for any examination and sampling—and FDA will, to the extent possible, expedite laboratory analysis for VQIP foods. VQIP importers will also have access to a VQIP Importers Help Desk: as there will be an exclusive number of participants in the program, the help desk will serve as a dedicated resource to only those approved participants. Also, if companies desire, FDA will publicly post approved VQIP importers on FDA's VQIP web page. This allows participating companies to "market" their status and approval to participate in the program with customers, which increases consumer confidence, as well as a company's bottom line.
While the program benefits have natural appeal for any importer, the program comes at a steep price. In addition to the user fee, the eligibility criteria is detailed, namely including no ongoing FDA administrative or judicial actions (e.g., import alerts, inspections, liquidated damage cases), demonstrated compliance with supplier verification, and development and implementation of a Quality Assurance Program (QAP). The QAP represents the set of policies and procedures a firm will use to ensure adequate control over the safety and security of the foods it imports. It will need to include items such as a corporate policy statement that addresses food safety and security throughout the supply chain, organizational structure and responsibilities for the importer and non-applicant entries, experience and training for responsible employees, procedures for ensuring QAP implementation, and auditing and updating as needed.
Participation in the program is also linked to the FSMA Third Party Certification Program; FDA will issue a facility certification to accompany foods offered for import by importers participating in VQIP.
Further, what distinguishes VQIP from the other FSMA programs is the VQIP "importer" can include manufacturers, consignees and importers of record for food for humans and animals. The VQIP importer may be outside the United States, and it may or may not be the FSVP importer. As a result, identification of the VQIP importer is fundamental to evaluating eligibility and value of the program.
FDA will start accepting applications to participate in VQIP on Jan. 1, 2018, but participation will be limited and the application period will only be open for three months. VQIP benefits will begin October 1, following a company's acceptance into the program, and will last through September 30 of the following year (VQIP fiscal year). Participation must be renewed annually for the benefits to continue.
Companies interested in participating in the program must act now given the program's exclusivity, eligibility criteria and tremendous commercial impact. To learn how FDA reviews and determines acceptance of VQIP applications, in addition to further details about application requirements, a recent webinar is available on demand: "FDA's Expedited Import Program: How to Join and Why You Should." For any further questions on FSMA compliance, please feel free to contact me at (305)894-1043 or [email protected].
Shelly Garg ([email protected]) is an attorney with Sandler, Travis & Rosenberg's (ST&R, strtrade.com) food and drug law practice group. She represents clients across a broad range of FDA-regulated product categories, including food and beverages, dietary supplements, cosmetics, over-the-counter (OTC) drugs, medical devices, and animal and veterinary products. Garg advises on strategic business planning, product development, testing and approval, labeling, advertisement and promotion, liability risk, inspections, responding to regulatory enforcement matters and related issues. She earned her undergraduate degree from the University of Miami and her J.D. from the University of Florida Levin College of Law.
Subscribe and receive the latest insights on the healthy food and beverage industry.
Join 47,000+ members. Yes, it's completely free.
You May Also Like
---