FDA warns DMAA marketers
FDA warns DMAA marketers
FDA has warned 10 DMAA supplement marketers that have released products that are illegally on the market.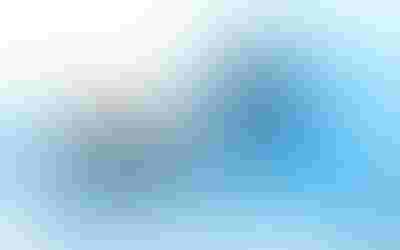 FDA warned 10 DMAA supplement marketers that these products are new dietary ingredients (NDIs) that are illegally on the market because they did not notify FDA, do not have established safety records and may not legally be considered dietary ingredients because they are synthetic.
Before marketing products containing DMAA, manufacturers and distributors have a responsibility under the law to provide evidence of the safety of their products," said Daniel Fabricant, Ph.D., director of the FDAs Dietary Supplement Program, in a press release. "They havent done that, and that makes the products adulterated."
However, according to Steve Mister, president and CEO, the Council for Responsible Nutrition (CRN), "The mere fact that FDA has issued the warning letter does not mean that we should put DMAA in a coffin and say game over.  Now, it's up to the companies to respond."
DMAA has been a recent hot topic, with the Department of Defense banning sales it in commissaries and several class action lawsuits alleging that the ingredient is synthetic and unsafe.
NDI without notification
The warning letters cite the companies for marketing the NDI dimethylamylamine, aka, DMAA, 1,3-dimethylamylamine, methylhexanamine and geranium extract, without notifying FDA. Per the Dietary Health and Supplement Education Act of 1994 (DSHEA), dietary supplement manufacturers or distributors who use NDIs (dietary ingredients not marketed in a dietary supplement prior to Oct. 15, 1994) must provide evidence of safety to FDA at least 75 days before marketing their products.
Marc Ullman, an attorney at Ullman, Shapiro & Ullman LLP, said the warning letters raise the issue of what FDA considers an NDI. "Here, FDA has clearly made the point that if you isolate a constituent of a botanicalno matter how common the botanical might beand want to market that constituent, you need to either have proof that the constituent has been marketed before or you need to go through the NDI process," he said. "The point here is that consumers are not guinea pigs."
Safety
FDA also warned that the DMAA products do not have the safety evidence required under DSHEA to be sold in the United States. " Whatever product a company puts on the market, it has to have some basis of safety, and FDA believes there is no evidence of safety with DMAA," said Justin Prochnow, attorney at Greenberg Traurig.
Synthetic
The agency additionally warned the companies that synthetically produced DMAA is not a dietary ingredient" and, therefore, is not eligible to be used as an active ingredient in a dietary supplement. This controversial stancethat synthetic botanicals are not dietary ingredientswas taken by FDA in its recently released NDI Draft Guidance. This issue, among a slew of others, was contested by the dietary supplement industry in comments filed in response to the draft guidance.
Ullman noted, "FDA takes the position that a synthetic replica of a constituent of a botanical cannot be a dietary ingredient this is a position that I do not believe is authorized under DSHEA, and makes absolutely no sense from a toxicological point of view."
Michael McGuffin, president of the American Herbal Products Association (AHPA) said AHPA also disagrees with FDA's view that human-synthesized constituents of botanicals are not dietary ingredients lawful for use in supplement products. "The agency's position on this ignores the fact that synthesized vitamins, minerals, amino acids and botanical constituents were already marketed at the time DSHEA was passed. In AHPA's view, if DMAA exists in geranium through the plant's own synthesis processes, human-synthesized DMAA is also a lawful dietary ingredient."
McGuffin noted in September, Cantox Health Sciences International asserted two analytical laboratories demonstrated the occurrence of DMAA in the geranium plant (Pelargonium graveolens), which would corroborate data originally published in 1996.  "AHPA looks forward to publication of this new analytical work," McGuffin said.
Mister said he reviewed the DMAA warning letters and found mixed messages regarding the synthetic botanical issue. He said some language is encouraging because it acknowledges that there are multiple ways an ingredient can be a dietary ingredient. "The NDI Draft Guidance seemed to say a synthetic version of a compound found in a botanical is not a dietary ingredient," he explained. "These warning letters seem to indicate there are alternatives to companies under the statue, which is exactly what we told the agency in December [in our filed comments]. That sounded encouraging to us, but when we read a bit further into the warning letters, we see FDA closed the door on those other alternatives too, and that is not encouraging."
Prochnow said FDA could use this regulatory action as a roadmap to go after other synthetic types of ingredients. "It would be the same basic format of saying it's not a dietary ingredient because it doesnt meet any of the six required components outlined in DHSEA. The agency is moving forward with its beliefs that companies should be filing NDI notifications and that synthetic botanicals are not dietary ingredients."
Companies' next steps
The companies have 15 business days to respond to FDA with the specific steps they will take to address the issues in the warning letters. In the meantime, Ullman said he recommends any companies selling DMAA productsif they got a warning letter or notto halt marketing the products until they submit an NDI notification.
Mister said this is the start of a conversation between FDA and these 10 DMAA marketers. "We're just at the beginning of the process. It is certainly an ingredient that has some controversy, but the manufacturers also insists they have done the studies to defend the ingredient. It's important that they have a chance to present that and that FDA evaluates it objectively and in a transparent way, so that other companies can learn. Even if you don't make a DMAA product, what the rest of the industry is watching is how the NDI process plays out."
Mister said he believes the companies will first argue that DMAA is a dietary ingredient, and that it has been in the food supply in the form of geranium oil. "And if they show that, then they've met their legal burdens."
Greater industry implications
FDA has not issued a final guidance of for NDIs, but these warning letters show the agency is not putting NDIs on hold while it reviews the 7,000 comments, which totaled 150,000 pages.
"It's a little surprising that FDA made NDI a one of the points in light of the fact that they are still pouring through the comments," Prochnow said. "That being said, Dan Fabricant and the rest of FDA have not backed off the fact that they believe companies should be filing NDI notifications."
Attorney Anthony L. Young , Kleinfeld, Kaplan and Becker LLP, noted FDA may face arguments that warning letters like these should not be sent until the NDI Draft Guidance is made final. "FDA would argue that it has the right now to enforce the law as it interprets the law, but having an open and controversial proceeding with substantial public comments to be evaluated weakens that argument."
The FDA letters noted DMAA is known to narrow the blood vessels and arteries, which can elevate blood pressure and may lead to cardiovascular events ranging from shortness of breath and tightening in the chest to heart attack. The agency said it received 42 adverse event reports on products containing DMAA.
The companies receiving warning letters are: Exclusive Supplements, Fahrenheit Nutrition, Gaspari Nutrition, iSatori Global Technologies LLC, Muscle Warfare  Inc., MuscleMeds Performance Technologies, Nutrex Research, Lipo-6 Black Ultra Concentrate, SEI Pharmaceuticals, SNI LLC and USP Labs LLC. "Clearly, these aren't all the companies that market DMAA, so why FDA chose these 10 particular companies is anyone's guess." Prochnow noted.
Subscribe and receive the latest insights on the healthy food and beverage industry.
Join 47,000+ members. Yes, it's completely free.
You May Also Like
---