FDA Two Years Behind Publishing Dietary Supplement Ingredient Documents
FDA Two Years Behind Publishing Dietary Supplement Ingredient Documents
During the Fifth Annual AHPA Botanical Congress on Oct. 8, lawyer Anthony Young referenced FDA's delinquency in publishing new dietary ingredient (NDI) notifications.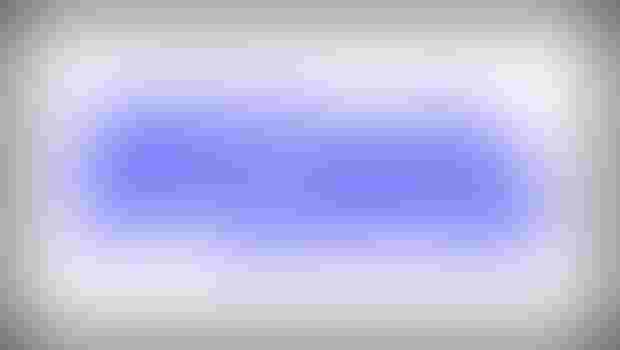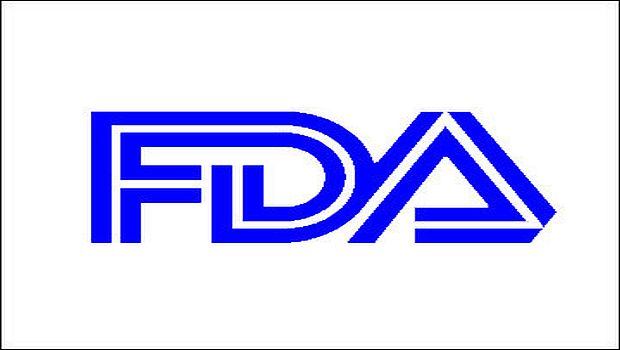 In counseling companies preparing safety-related ingredient notifications for FDA's Office of Dietary Supplement Programs (ODSP), lawyers like Anthony Young are likely to search documents filed in similar circumstances to identify issues important to regulators, such as the adequacy of safety studies.
Excluding trade secrets and other confidential information, FDA is required under the law to publicize new dietary ingredient notifications (NDINs) it has received after 90 days. But FDA is about two years behind in making such documents public, including its responses to the notifications.
"Per the statute, all that information should be out there," said Daniel Fabricant, Ph.D., executive director and CEO of the Natural Products Association, who previously served as FDA's head dietary supplement official.
During the Fifth Annual AHPA Botanical Congress on Oct. 8, which was held on the heels of Informa Exhibitions' 20th SupplySide West trade show, Young referenced FDA's delinquency in publishing the notifications. He is general counsel to the American Herbal Products Association (AHPA) and a partner in Washington with the law firm Kleinfeld, Kaplan & Becker LLP.
"The frustration and the challenge is … that the [FDA] reviewers may well have changed in the last two years, and they may be having particular things they're looking for," Young explained in a phone interview after the Botanical Congress when asked about his concerns.
For example, he said FDA's "standards for reviewing NDI notifications got more stringent, more detailed as we moved from say 1999 to about 2004."
Fabricant said his organization advocates for individuals to examine successful NDI submissions to FDA.
"You get real-time guidance, guidance that actually applied to a submission, in reviewing the notifications to the agency and reviewing the responses," he said in a phone interview. "I think that that's an incredibly important learning tool. It's incredibly important for businesses to have kind of an idea of what the playing field is."
Young also questioned FDA's neglect in producing NDINs in light of a 102-page document released in August by the agency. In the 2016 NDI draft guidance, FDA offered its interpretations on the circumstances triggering an obligation to file an NDIN, and what information to include, such as the safety studies, the identity of the ingredient and conditions of use.
"And how can you have a process here, this enormous guidance document, which probably is longer than most new drug manufacturing and other guidance documents; how can you have this kind of beast if you won't put out the decisions, if you won't be transparent in terms of what your decisions have been just back to 2014?" Young asked during the AHPA Botanical Congress.
AHPA maintains an NDI database Young considers very useful for the supplement industry. However, the database is reliant on information FDA has made public.
"I know we are ... around two years behind right now in what we're able to post," AHPA President Michael McGuffin said during the Botanical Congress.
The most recent NDIN housed in AHPA's NDI database backs up his assertion. AHPA shared the document with INSIDER on Monday and said it was the latest NDIN it had obtained from FDA. FDA received the NDIN from the submitter on July 17, 2014, and the agency sent a letter to the company objecting to the notification on Sept. 19, 2014.
"Increasing access to NDINs remains a priority for the agency," an FDA spokeswoman, Marianna Naum, said in an emailed statement, after being questioned on FDA's delay in releasing the notifications. "We are working on uploading completed NDIN files to dockets more expeditiously."
FDA also is working on making the NDI database on regulations.gov easier to search, such as by the ingredient name and the number of the notification, noted Cara Welch, Ph.D., senior advisor to FDA's ODSP, during the AHPA Botanical Congress. FDA has received nearly 900 NDI notifications (including resubmissions) since passage of the 1994 Dietary Supplement Health and Education Act (DSHEA), Naum said, adding that 635 are unique NDINs.
In fiscal year 2016, which ended Sept. 30, FDA responded to 58 NDINs, FDA's Naum said. The agency responded to 35 NDINs the prior fiscal year, she said.
Young indicated AHPA's McGuffin is aware of some decisions by FDA that are more recent than the ones publicized. "They might be in fact encouraging to industry, but they're not public….," the lawyer said during the Botanical Congress.  
FDA did not immediately respond to a question on the reason for the two-year lag in making the NDI documents publicly available. While Fabricant acknowledged FDA must redact confidential information, he said, "I would guess just given my time at the agency, there's probably one person" responsible for the delay in the publication of the documents.
Robert ("Bob") McQuate, Ph.D., co-founder of GRAS Associates LLC, which provides food-safety regulatory consulting services, said he was in favor of more quickly obtaining access to both NDI notifications and GRAS (generally recognized as safe) notices for food ingredients. FDA's inventory of GRAS notices was last updated in June 2016.
The NDI and GRAS information that is made public "can be very helpful in guiding us in terms of what we create, what we submit in advancing the objectives of the regulated industry," McQuate said in a phone interview. "Not only is it helpful to the regulated industry, but it also very well improves the quality of information that FDA reviewers have to spend time on."
McQuate said he was advised by FDA staff that individuals working on GRAS submissions have said is hard for them to find time to update the documents because the individuals who review the notices seem to have the responsibility as well for updating information on FDA's website.
"To me, that's something that appropriately qualified administrative staff could do or clerical staff could do under the direction of one of the supervisors," McQuate said, "but my understanding is that they're short-staffed. They have hardly enough time to meet the required time frames for the reviews, and so this is something that slips."
Subscribe and receive the latest insights on the healthy food and beverage industry.
Join 47,000+ members. Yes, it's completely free.
You May Also Like
---