FDA to Ethnic Community: Beware of Dietary Supplement Scams  
FDA to Ethnic Community: Beware of Dietary Supplement Scams  
People who prefer to shop at nontraditional places such as ethnic or international stores and flea markets, are targeted by scam artists, the public health agency warned.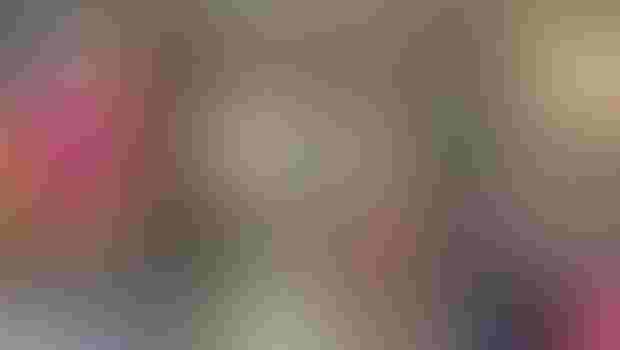 FDA has a message for consumers who purchase imported products that are marketed as dietary supplements and nonprescription drug products from venues targeting ethnic groups: Beware of a scam.
People who prefer to shop at nontraditional places such as ethnic or international stores and flea markets, are targeted by scam artists, the public health agency warned. Individuals with limited proficiency in English, and limited access to health care services and information, are especially targeted, noted Cariny Nunez, a public health advisor in FDA's Office of Minority Health, in a consumer update.
"These scammers know that ethnic groups who may not speak or read English well, or who hold certain cultural beliefs, can be easy targets," Nunez said.
Asians, Africans, Latinos and Native Americans may have a tradition of relying on herbal or so-called "natural" remedies. But just because a product is labeled as natural doesn't mean it is safe or free of harmful chemicals or undeclared drug ingredients, regulators warned.
The consumer update referenced, for example, products marketed for weight loss that contain undeclared drugs such as sibutramine. Subutramine was contained in a formerly approved FDA drug (Meridia) that was removed from the market in October 2010 due to clinical data indicating the drug caused an increased risk of heart problems and strokes, FDA explained.
FDA also warned that scam artists seek to exploit ethnic populations who are overweight or are afflicted with serious medical conditions, such as diabetes, cancer or heart disease. Dietary supplements are not drugs, the agency reminded consumers. The distinction is important because supplements cannot be marketed to treat, prevent, cure or mitigate diseases.
"They target consumers looking for easy—and sometimes less expensive—solutions to difficult problems," the agency noted in the consumer update. "Using these products could mean delayed treatment for serious diseases."
The consumer update drew support from the Council for Responsible Nutrition (CRN), a trade association in Washington representing dietary supplement and functional food manufacturers and ingredient suppliers.
"We strongly support FDA's announcement because it helps to educate consumers about how to protect themselves from fraudulent and unsafe products," said Steve Mister, president and CEO of CRN, in an emailed statement. "We hope that FDA follows up this announcement by taking swift and severe enforcement actions to make sure that these criminals are held accountable for breaking the law. These products are adulterated drugs and it's despicable that companies would prey on trusting consumers in this way. FDA shouldn't hesitate to do what's needed to be done to get these illegal products out of the marketplace."
FDA cautioned consumers to be on the alert for the following claims:
•One product does it all. Be suspicious of products that claim to cure a wide range of diseases.
•Personal testimonials. Success stories such as "It cured my diabetes" or "My tumors are gone" are easy to make up and are not a substitution for scientific evidence.
•Quick fixes. Few diseases or conditions can be treated quickly, even with legitimate products. Beware of language such as "lose 30 pounds in 30 days," or "eliminates skin cancer in days."
•"All natural." Some plants found in nature can kill if you eat them. Plus, FDA has found products promoted as "all natural" that contain hidden and dangerously high doses of prescription drug ingredients.
•Miracle cure. Alarms should go off when you see this claim or others like it such as "new discovery" or "scientific breakthrough." A real cure for a serious disease would be all over the media and prescribed by doctors—not buried in print ads, TV infomercials, or on Internet sites.
•FDA-Approved. Domestic or imported dietary supplements are not approved by FDA."
Subscribe and receive the latest insights on the healthy food and beverage industry.
Join 47,000+ members. Yes, it's completely free.
You May Also Like
---