FDA Targets High-Risk Firms for Dietary Supplement GMP Reinspections
FDA Targets High-Risk Firms for Dietary Supplement GMP Reinspections
The reinspection data appeared to show certain improvements by companies that had been the subject of recommended regulatory action.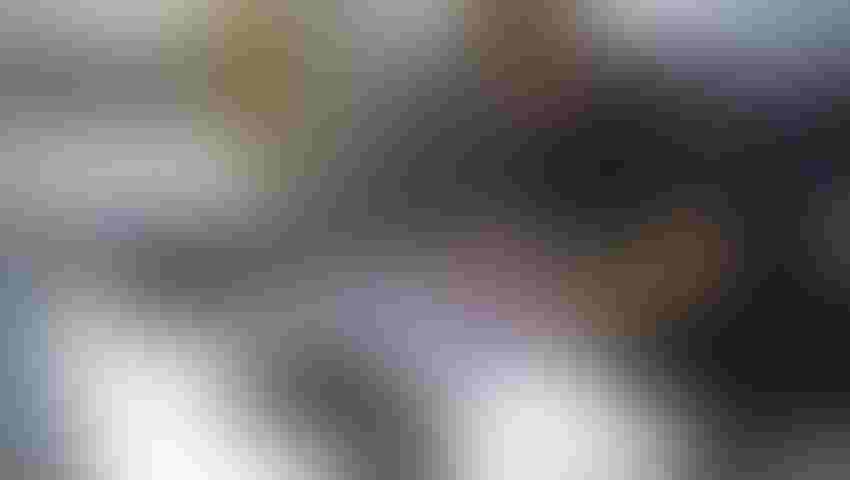 Editor's Note: This is part one of a three-part story on inspections of dietary supplement firms for compliance with cGMPs. Part 2 will examine a select number of companies that were reinspected in fiscal year 2015 and were previously the subject of recommended regulatory action. Part 3 will analyze various concerns raised by the industry about FDA inspectors and disagreements with the agency over compliance with the regulations.
Half of the dietary supplement companies reinspected last year by FDA were flagged for significant noncompliance with cGMPs (current good manufacturing practices) following previous inspections, INSIDER has learned.
Of the 63 companies reinspected for compliance with the 9-year-old regulations, 32 previously had been the subject of an "official action indicated (OAI)," according to data INSIDER obtained from FDA through a Freedom of Information Act (FOIA) request. OAI is a regulatory classification that FDA described on its website as "objectionable conditions were found, and regulatory action should be recommended."
Fourteen of the previous inspections that resulted in an OAI—or 44 percent of the 32 reinspected firms in fiscal year 2015 (FY15) that were formerly the subject of recommended regulatory action—were cited by FDA for failing to verify the identity of a dietary ingredient prior to use through an appropriate test or exam. Thirty four percent of OAI firms received "observations" on a Form 483 or citations for having incomplete batch production records (BPRs), while 31 percent purportedly neglected to establish product specifications, in the previous inspections.
The average number of observations for all reinspected firms in FY15—including those that had not been previously designated OAI—declined to about four from roughly eight in the previous inspections, FDA data shows. (INSIDER reported in March that the average number of observations decreased to 1.65 from 2.22 based on inaccurate figures provided by FDA; the agency's Division of Freedom of Information recently corrected the figures).
The reinspection data appeared to show certain improvements by companies that had been the subject of recommended regulatory action. For instance, only seven facilities—or 22 percent of OAI firms—were cited for failing to confirm the identity of a dietary ingredient.
Still, an FDA official pointed out that basic cGMP requirements, such as testing, continued to reflect the most common violations during reinspections of firms that had been designated OAI by the agency.
"On our end, that's of course concerning that these firms are not bringing the basic aspects of the GMP system in to compliance," said Cara Welch, Ph.D., FDA's senior advisor in the Office of Dietary Supplement Programs, in a phone interview. "We've cited them. We go back, and they still have the same violations."
Daniel Fabricant, Ph.D., executive director and CEO of the Natural Products Association (NPA) in Washington, said, "There is a pretty high percentage of people that are gambling that, 'Hey FDA … got me once, but they're not going to get me again.'"
"Folks that aren't going to set specs or do a test aren't people interested in being in the business for long," added Fabricant, FDA's former director of the Division of Dietary Supplement Programs, in a phone interview.
As INSIDER previously reported, FDA inspected nearly 500 firms in FY15 for compliance with cGMPs. That's still only a fraction of the approximately 13,000 dietary supplement facilities that are registered with FDA. Michael McGuffin, president of the American Herbal Products Association (AHPA), noted the agency will never have adequate resources to inspect firms as often as FDA would like.
"The agency always is going to have to be making decisions about resource allocation," he said in a phone interview. "Should some of those resources be allocated to reinspection of facilities where there was an OAI last time? I think that's probably a good expenditure of some of the agency's resources."
…
FY15 cGMP dietary supplement reinspections: 63
Reinspected firms that previously were designated Official Action Indicated (OAI): 32
Average number of observations for previous inspections of OAI firms: 8
Average number of observations for reinspections previously designated OAI: 5

Most common observation(s) for OIA reinspections: failure to
test; incomplete complete batch production records
(22 percent each)
Source: FDA

…
The cGMPs were adopted in 2007 and even the smallest companies have been required to comply with them since June 2010. While many of the regulations may appear technical, others are common-sense rules intended to ensure consistency in the manufacturing of dietary supplements.
Consider, for instance, firms that are cited for having inadequate BPRs. While the cGMP requirement to prepare and follow a master manufacturing record (MMR) is like grandma's cookie recipe, BPRs are likewise important to verify that a specific batch of cookies is made according to the recipe, explained Steve Mister, president and CEO of the Council for Responsible Nutrition in Washington.
Unfortunately, a number of reinspected supplement makers are still failing to provide such documentation. Of reinspected firms that previously had been designated OAI, the two most common observations included incomplete BPRs and failing to test ingredients.
"It seems like what this is showing us is that some of these companies even on reinspection are not understanding what they need to do," Mister said in a phone interview. "Are these companies simply putting their heads in the sand, or do they legitimately not understand the requirements under the law? … You have to follow these rules because that's the only way the government can ensure that what we are putting in the market is safe and beneficial."
Loren Israelsen, president of the United Natural Products Alliance (UNPA) in Salt Lake City, said the reinspection data raised a number of questions related to the characteristics of the OAI firms. For instance, how big are they, what types of products do they make, how long have they been in the industry, do they belong to a trade organization, and are they actively involved in industry affairs?
It is the industry's "duty" to either "educate" or "rehabilitate" firms that are struggling with cGMPs, Israelsen declared, with a caveat.
"We have had time to come into compliance," he acknowledged. "Those that can't or won't, we need to show them to the exits."
Even though FDA has forced dietary supplement companies out of business, it has been criticized for failing to bring down the ax on noncompliant firms, or swinging it too slowly. In FY15, six companies were the subject of injunctions, and all involved cGMPs, Welch noted.
Last July, INSIDER tracked at least 15 dietary supplement firms that had been the subject of permanent injunctions since fall 2010. Months later, the U.S. Department of Justice announced a yearlong sweep of enforcement actions against the dietary supplement industry, including a number of injunctions. But current and former regulators said obtaining an injunction is labor- and resource-intensive.
Companies that have been designated OAI may be the subject of any number of actions, Welch explained, from a warning letter to a meeting with FDA, or a court action such as an injunction or seizure of products. Dietary supplement firms received 83 warning letters from FDA in FY15 related to various matters, according to a recent FDA presentation by Welch during The Mary Frances Picciano Dietary Supplement Research Practicum in Bethesda, Maryland.
Justin Prochnow, a Denver-based lawyer who has counseled dietary supplement firms, said he has noticed an increase in FDA meetings at district offices with companies following a reinspection in which some of the same violations were observed as in the previous audit. The lawyer has represented clients in at least five different FDA districts where meetings were held.
"My impression always is that ultimately the FDA wants companies to comply, and [if] you show the inclination to want to comply, and you are making the effort to do so, they'll give you some time to get that in order as long as there is not a safety issue," said Prochnow, a shareholder with the law firm Greenberg Traurig LLP, in a phone interview.
FDA loses its patience, Prochnow indicated, when firms, for instance, are nonresponsive to FDA or promise something to the agency, such as corrective action, but fail to follow up.
Pieter Cohen, M.D., an assistant professor of medicine at Harvard Medical School who has researched a number of "dietary supplements" containing illegal substances, called for FDA to declare products adulterated and recall them if inspected firms, for instance, aren't testing their plant material.
"If that were the standard operating procedure by the FDA, they wouldn't have to do it for every [company] that's out of compliance because companies would quickly recognize that, 'We're not going to be able to sell these products without confirming the identity first,'" Cohen said in a phone interview.
FDA doesn't have unfettered discretion to take such action. While the Food Safety Modernization Act (FSMA) granted the agency authority to conduct mandatory recalls, FDA must not only find a reasonable probability that food is adulterated—it must determine use of the product will cause death or serious adverse health consequences.
In forcing the dietary supplement marketer USPlabs to recall its OxyElite supplements in the wake of a 2013 outbreak of hepatitis, FDA invoked its recall authority. However, Welch confirmed FDA hasn't used such authority to remove dietary supplements from the market based on cGMP violations.
Marc Ullman, of counsel to the law firm Rivkin Radler LLP who has been representing the supplement industry for many years, said FDA's mandatory recall authority is "not a panacea," but he noted, "There's any number of serious regulatory responses FDA can undertake."
In advocating for strong enforcement action, Cohen argued FDA's cGMP inspections—and warning letters—haven't yielded the desired result of regulatory compliance.
"Now, it's crystal clear since we're talking six years after full implementation of the cGMPs that companies are not going to come into compliance on their own, and FDA inspections are not working," the physician said.
Industry leaders favor strong enforcement actions by FDA in cases in which companies are severely out of compliance with the law, endangering public health or failing to address the agency's concerns.
"If your product is called Stay Hard Forever, is marketed with a giant stallion on the label, isn't made in accordance with GMPs, and you couldn't bother to make sure that there wasn't sildenafil [the active pharmaceutical ingredient in Viagra] or a sildenafil analog in the product, why do you just have a warning letter?" Ullman asked. "Why don't you just have to be out of business?"
The type of enforcement taken by FDA is dependent on a variety of factors, including a company's history of compliance with regulations, the seriousness of the violations observed, and a firm's response to them, Welch explained.
"I think the time is certainly passing for three or four inspections before we get to shutting down a firm because of violations," Welch said. "I can't say we are always going to be moving more quickly to [shut] down a firm or [seize] their products," the regulatory official continued, "but I think everyone is becoming more comfortable with the fact that there are certain areas where industry is not getting better, and we need to be serious in our response to those firms."
Subscribe and receive the latest insights on the healthy food and beverage industry.
Join 47,000+ members. Yes, it's completely free.
You May Also Like
---